Fantasy Cricket Tips
GZC vs ZHP Dream11 Football Prediction Today Match – Chinese Super League – Fantasy Football, Top Picks, Predicted XI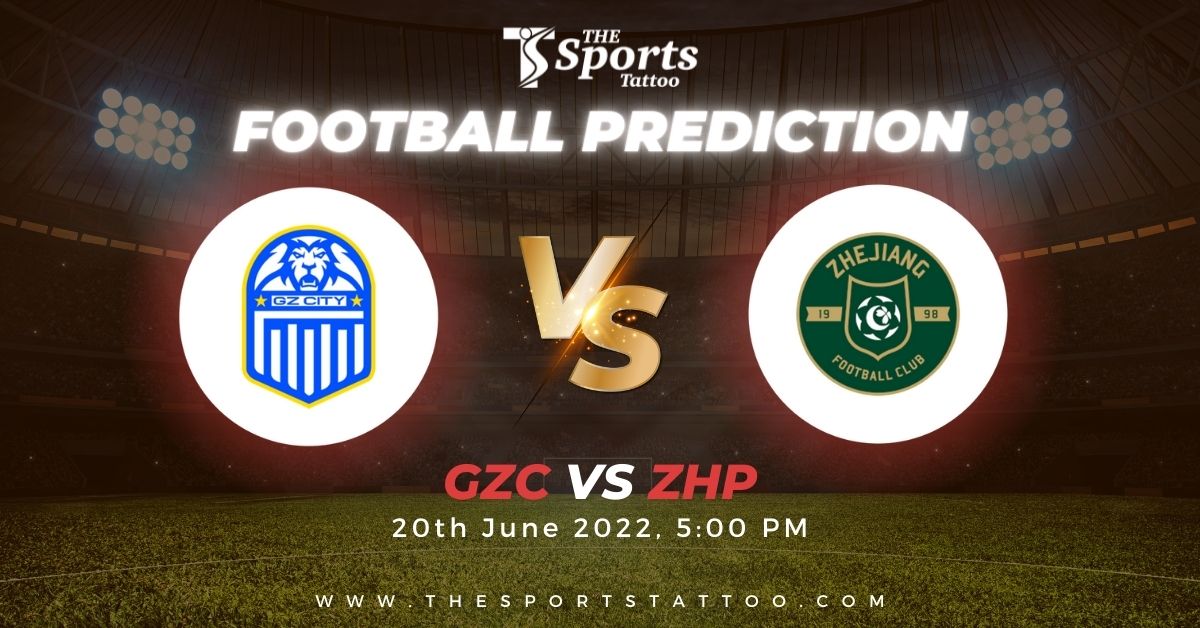 GZC vs ZHP Dream11 Prediction for Today match | Guangzhou City will take on Zhejiang Professional in the third match of today's Chinese Super League fixtures. Both teams have already played plenty of games in the tournament.
Guangzhou City is the weakest team of the tournament as they have lost all four games they had played. Their previous defeat came against Henan SSLM by 3-0. They are now placed at the 17th position in the league standings with 0 points in their account.
On the other hand, Zhejiang Professional has managed to register only two draws out of the four games they had played this season. They drew their last game against Dalian Pro by 1-1 and are now placed at the 16th position in the league standings with 2 points in their account. They are now looking forward to registering their first win of the season in today's game. Take a look at GZC vs ZHP Dream11 Football Prediction we have discussed here.
GZC vs ZHP Match Details:
Chinese Super League
Guangzhou City vs Zhejiang Professional
Date: Monday, June 20, 2022
Time: 5:00 PM
Venue: Wuyuan River Stadium
GZC vs ZHP Broadcast Details:
Live streamings for the Zhejiang Professional vs Zhejiang Professional match are not available in India. However, you can watch live scores on the Sports Tattoo.
GZC vs ZHP Key Players:
Guangzhou City-
Li Tixiang
Peng-Wang
Zhang Jinliang
Zhang Gong
Huang Zhengyu
Zhejiang Professional-
Bin Gu
Nok-Hang Leung
Jin Cheng
Xin Yue
Nyasha Mushekwi
GZC vs ZHP – Recent Form
Guangzhou City: L L L L
Zhejiang: L D L D
GZC vs ZHP Squads:
Guangzhou City (GZC):
Tang Jianian, Tixiang Li, Jown Cardona, Teng Yi, Liao Jiajun, Yang Yang, Chao Zeng, Jihong Jiang, Guilherme, Jin Bo, Hong Gui, Wen Yongjun, Zhengyu Huang, Chun Lok Tan, Yunlong Fan, Chang Feiya, Yajun Chen, Zhou Yuchen, Jiaqi Han, Li Yongjia, Song Wenjie, Feng Wei, Miao Tang, Gong Zhang, Peng Wang, Zhizhao Chen, Wu Junjie, Yuelei Cheng, Wenhao Long, Chugui Ye, Li Zhuoxuan.
Zhejiang (ZHP):
Zhang Chao'ao, Jiaqi Zhang, Cheng Jin, Abdusalam Ablikim, Bao Shengxin, Zhao Yuezheng, ShiBo Huang, Matheus, Yue Xin, un Zheng'ao, Nyasha Mushekwi, Rui Jin, Hao Rong, Yang Tan, Junsheng Yao, Nok Hang Leung, Li Yalun, Bin Gu, Wu Yuhang, Cheng Long, Wang Chang, Yin Jie, Chao Gu, Haoran Zhong, Wang Yuchen, Liu Haofan, Wei Long, Yu Dong, Di Gao, Zheng Xuejian, Li Yijia, Franko Andrijašević, Lucas Possignolo.
GZC vs ZHP Predicted XI
Guangzhou City: Song Wenjie, Zhizhao Chen, Guilherme, Gong Zhang, Yang Yang, Hong Gui, Feng Wei, Tixiang Li, Wen Yongjun, Chun Lok Tan, Chugui Ye, Jown Cardona
Zhejiang: Li Yalun, Nyasha Mushekwi, Yu Dong, Matheus, Haoran Zhong, Jiaqi Zhang, Di Gao, Yang Tan, Zhejiang: Bin Gu, Cheng Jin, Hao Rong, Franko Andrijašević.
GZC vs ZHP: Today Match Prediction
On the basis of the current performance of players and head-to-head records, Zhejiang Professional will win this match by 1-0. However, both teams are equally good and the results can be totally different.
Dream11 Team for today's match:
Goal-Keeper
1) Y Cheng
Defender
2) X Yue
3) Z Sun
4) Z Li
Mid-Fielder
5) F Andrijas…
6) Peng-Wang
7) C Tan
8) B Gu
9) J Cheng
Forward
10) N Mushe…
11) G Hong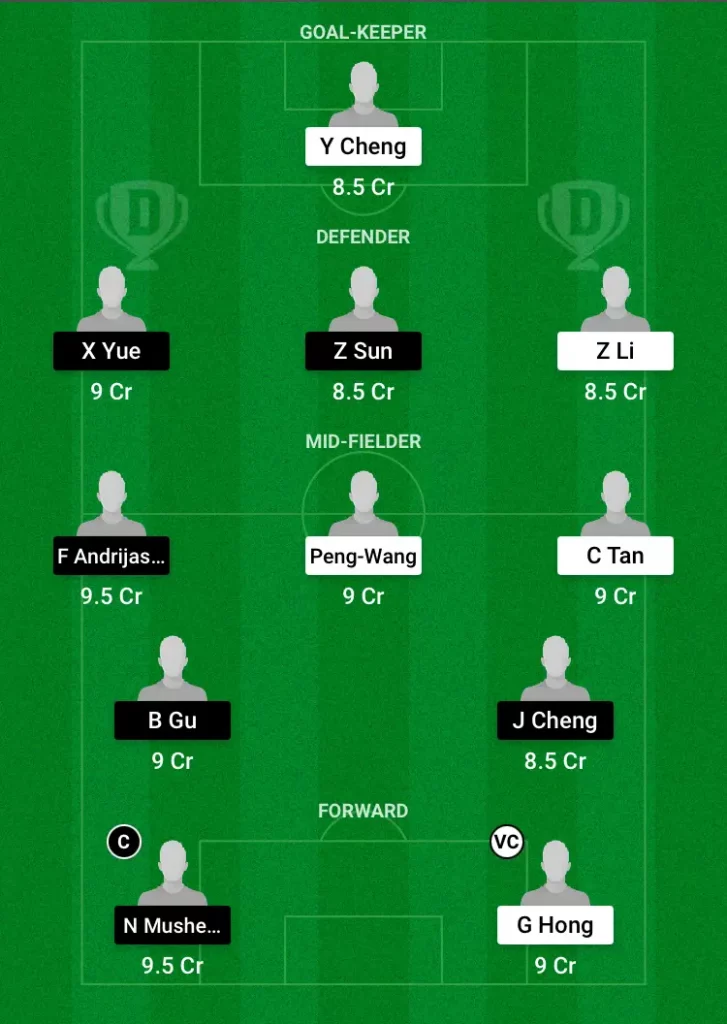 The dream11 team shown here is only a match before the team and the original team can be different after the release of lineups.