Trending
3 Fights Fans Want to See in 2023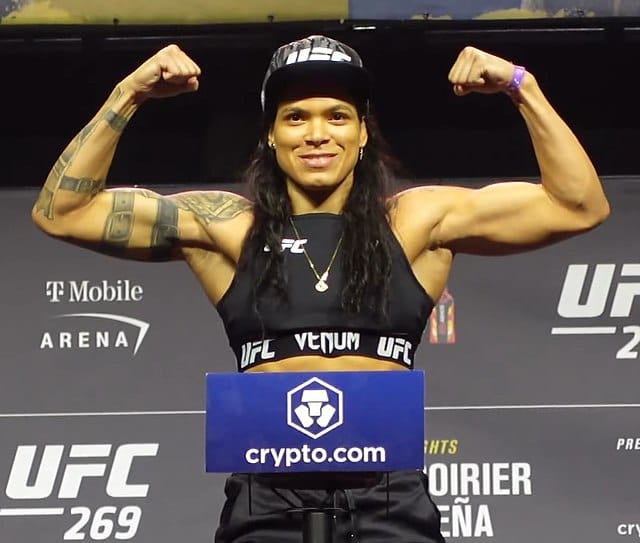 A really great thing about UFC and combat sports in general is that there is plenty of time to let the excitement level build for a headline matchup. In other major sports, contests are played out every week, every few days, or even every single day. This aggressive scheduling can cause fatigue even amongst the most passionate of supporters.
Even though the full calendar isn't always filled in right away, UFC enthusiasts can feel confident in the dedication of the organization's management that they will put together some extremely compelling cards.
Besides, as the season progresses, fights get more and more thrilling and build up anticipation for future rivalries. The fighters keep evolving and strive to gain a competitive advantage over their fierce rivals, which are enticing for both fans and the sport itself.
As 2022's events wind down, we will look ahead to 2023 to stir up anticipation for next year's potential biggest matchups.
Israel Adesanya vs Alex Pereira
One of the most recognizable names in the sport is Israel Adesanya, as the talented 33-year-old from Nigeria has been a star for many years. Any time he steps into the octagon, the interest spikes to a fever pitch, as he's only lost twice in 25 fights.
However, one of those defeats came in November at the hands of Alex Pereira, who knocked Adesanya out in the fifth round. Adesanya was coming off of three straight unanimous decision victories at that point, so the result came as a pretty stunning surprise to many.
Whenever a titan of the sport goes down, the questions start to permeate about when a rematch will be scheduled. That chatter has begun for these two as well, but there's an interesting subplot to this.
The UFC is scheduled to host an event in Africa in 2023, which would signify a homecoming of sorts for Adesanya. He is hopeful that he'll get a chance to participate in the continent's showcase, and there may be no better narrative for him than redemption with an increased presumed level of support in that part of the world.
Of course, if Pereira were to be victorious, his rise to prominence and legitimacy at the top would be cemented. As mentioned here, his 7-1 record may suggest a relatively small sample size, but he would be on the fast track to greatness.
Amanda Nunes vs Valentina Shevchenko
On the women's side, there have been a lot of high-quality talent over the years. Ronda Rousey got the ball rolling, followed by Holly Holm, and now Amanda Nunes has taken the reigns as the pre-eminent female fighter. She's been a force, winning via decision, submission, and knockout in recent years.
She doesn't have many glaring weaknesses, so most of her opponents enter the octagon at a significant disadvantage. Valentina Shevchenko may be one of the exceptions to that statement. She fought Nunes very well back in September 2017, falling in a split decision.
The two have not been back together since, as Nunes has set her sights on Julianna Pena in recent years. While the prospect for a third fight with Pena looms in 2023, Nunes would also be challenged by Shevchenko, who has won her last nine bouts since losing to Nunes.
Conor McGregor vs Anyone
There is one name looming that could completely turn the sport upside down if he ever decided to resume his mixed martial arts career. Conor McGregor's reputation and name precedes him, as his popularity is well established amongst even the most casual of sports fans.
While he may not be close to an elite fighter at this point in time, the sheer interest in him as a character and human being will drive attention to any event, he's a part of. McGregor may also take it upon himself to promote an upcoming fight by getting into the news in ways that are often counterintuitive for a lot of fighters.
He's a risky fight for an opponent to schedule because there are any number of things that can happen to McGregor that may cause the event to be cancelled. On the other hand, he's an attractive person to square off with because the ultimate purse of being involved with him is lucrative.
If he does return to the octagon, McGregor will probably be scheduled against a mid-tier opponent, considering that he's lost three out of his last four bouts. His last victory came against Donald Cerrone in January 2020, which were followed by two knockouts at the hands of Dustin Poirier. He also fell to Khabib Nurmagomedov in October 2018 due to submission.
The sport is in excellent hands, and there's no need for UFC President Dana White to push the envelope for eyeballs, but there's likely always discussion happening behind the scenes that involves the Irish superstar getting back into the mix.