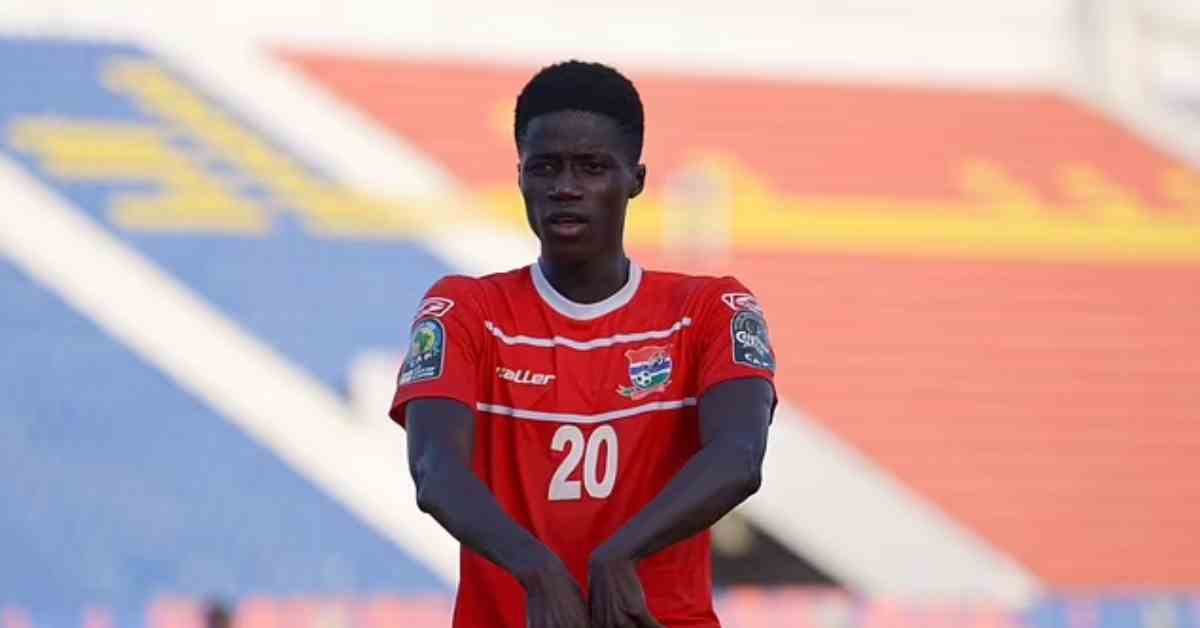 Adama Bojang Transfer News: The 18-year-old forward Adama Bojang, nicknamed "The Gambian Hurricane," is reportedly a target for Tottenham Hotspur. Napoli, another Serie A powerhouse, will be a challenge as well.
The 18-year-old is really promising and will likely go far in his chosen profession. If the North London team is able to sign him in the coming months, it may be a wise investment. During the next summer transfer window, Tottenham must add more quality and depth to their attack. Additionally, the 18-year-old is a good prospect for the future.
The team from North London has relied too much on Harry Kane so far this season. Both Son Heung-min and Richarlison, who was signed in the summer, have been disappointing thus far. Adding another scorer would benefit Tottenham as a whole by reducing Kane's workload.
The 18-year-old Gambian striker's impressive play in the under-20 AFCON has attracted the attention of many teams. Whether or if Tottenham can outbid Napoli for the 18-year-old's services remains to be seen. The young man has been given the intriguing moniker "The Gambia Hurricane."
Adama Bojang Transfer News: Adama Bojang, a promising teenage striker for the Gambia, has been linked to a transfer to Tottenham Hotspur
The team from north London will almost definitely have greater financial backing than their Italian counterparts. Napoli, on the other hand, has a great chance of winning the league this year and qualifying for the Champions League next season. If Tottenham fails to finish in a Champions League spot, it might provide them an advantage in the transfer market.
Manager Antonio Conte was recently fired by the North London club following a string of poor results and an emotional outburst in which he blasted the club's leadership and the players. Currently, Cristian Stellini and Ryan Mason are the linchpins of Tottenham's hopes for a solid finish to the season.
It remains to be seen where Tottenham finishes in the season since qualifying for the Champions League would be key to adding quality young players like Bojang. Both Arsenal and Man City are almost certain of a top-four finish, but teams like Newcastle United and Manchester United have improved their chances of passing Tottenham.