Joe Fry
Joseph Gibson Fry was a British racing driver and distant relative of the Fry's Chocolate dynasty. He became the chief driver for the highly successful Shelsley Special "Freikaiserwagen," constructed by his cousin David Fry and Hugh Dunsterville, with assistance from Dick Caesar. The initial car was produced in Bristol in 1936 with an Anzani engine, replaced in 1937 with a Blackburne engine.
Raymond Sommer
Raymond Pierre Sommer was a French racing driver. He competed successfully before and after WWII, specifically in endurance racing. He won the 24 Hours of Le Man's endurance race in both 1932 and 1933, and while he did not complete any future appearances, he did lead each event until 1938.
Cameron Earl
Earl was born in 1923 in Yorkshire. Earl was sent to Germany by the British Intelligence Objectives Sub-Committee after WWII to investigate the evolution of 1930s Grand Prix racing cars, and he prepared an influential report on them. Earl's discussions with designers at Mercedes-Benz and Auto Union in April and May 1947, as well as the designs he got, assisted British engine designers by supplying them with secrets of German design.
Earl was a technical consultant for the English Racing car team when his racing car R14B flipped on 18 June 1952 at the Motor Industry Research Association's test track in Nuneaton, Warwickshire. Earl, 29, died in hospital after suffering a broken skull.
Luigi Fagioli
Luigi Cristiano Fagioli, sometimes known as "the Abruzzi robber," was an Italian racing driver. Fagioli holds the record for the oldest Formula 1 driver to win a race, having won his last race at the age of 53. In addition, he is the only F1 Grand Prix winner born in the 19th century.
Chet Miller
Chester Joseph Miller was a racing driver from the United States. During practice for the 1953 Indianapolis 500, he was killed in an accident in the Indianapolis Motor Speedway's south turn. Throughout his long IndyCar career, Miller got the nickname "Dean of the Speedway." He was 50 years old when he died while driving a Novi-engined Special.
Charles de Tornaco
Baron Charles Victor Raymond André Evance de Tornado was a Belgian racing driver. He raced in four Formula One World Championship Grands Prix after debuting on June 22, 1952. He failed to collect any championship points. De Tornado co-founded Ecurie Belgique, which eventually became Ecurie Francorchamps, and spent most of his racing career driving Ferraris for this team. De Tornado rolled his car during practice for the Modena Grand Prix in 1953, suffering crucial head and neck injuries. He died on his way to the hospital in a private saloon car because no suitable medical services were nearby.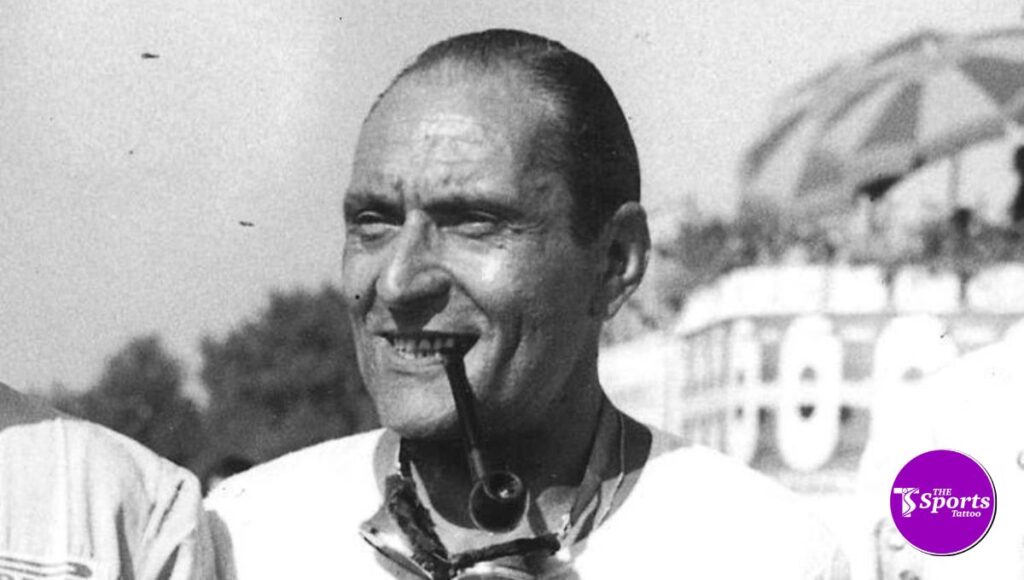 Felice Bonetto
Felice Bonetto was a daring racer who got his nickname Il Pirata (The Pirate). He was a road racing icon who began racing in the 1930s and had a brief Formula One career, including a non-championship win in the Grande Premio do Jubileu in 1953. He raced Italian cars throughout his Formula One career, beginning with a privateer Maserati for Scuderia Milano. The Works Alfa Romeo and the Works Maserati are gaining two World Championship joint podium places. His most tremendous success was in sports cars, winning the 1952 Targa Florio, but his career and life ended when he crashed into a lamp post while leading the 1953 Carrera Panamericana.
Guy Mairesse
Guy Mairesse was a racing driver from France. He raced in three Formula One World Championship Grands Prix after debuting on September 3, 1950. He did not earn any championship points. During the interwar period, Mairesse established a haulage company and became a participant in motor racing in 1946 through his connection with Le Mans racer Paul Vallée. In 1947, he won the Lyon-Charbonnières Rally, and in 1948, he won the Chimay Rally using a Delahaye acquired from Vallée. Mairesse was killed in 1954 while practicing for the Coupe de Paris at Montlhéry when he attempted to avoid another car & crashed into a concrete wall.
Onofre Marimón
Onofre Agustn Marimón was an Argentine racing driver from Zárate. He raced in 11 Formula One World Championship Grands Prix after debuting on July 1, 1951. He finished on the podium twice and earned 8 1⁄7 championship points. Marimón died during practice for the 1954 German Grand Prix on July 31, 1954, becoming the first driver to be killed in a World Championship Grand Prix other than the Indianapolis 500.
Mario Alborghetti
Mario Alborghetti was an Italian Formula One driver who competed for the Volpini-Arzani team. During his Grand Prix debut, he was killed in an accident. The car was finished in time for the 1955 Grand Prix de Pau. Pau was considered a complex circuit, especially for an inexperienced driver like Alborghetti. He set the 15th fastest time out of 16 runners in practice, approximately 19 seconds behind Jean Behra's pole performance. After three pit stops, he was well behind the rest of the field on the 19th lap of the race when Alborghetti was distracted at the hairpin by the approach of Jacques Pollet's Gordini to lap him. As he approached the bend, Alborghetti seemed to press the accelerator rather than the brakes, crashing into the straw bales. Several viewers were injured in the collision, but Alborghetti died due to catastrophic chest and head wounds caused by the crash, which broke his helmet off. His death was not revealed until Behra had won the race.
Manny Ayulo
Manuel Leaonedas Ayulo was a racing driver from the United States. His efforts and those of friend & teammate Jack McGrath helped accept track roadsters as viable race cars. Ayulo died in practice for the 1955 Indianapolis 500 when his vehicle collided with a concrete wall. He was found to be driving without a seat belt, & his pockets were "filled with wrenches."
Alberto Ascari
Alberto Ascari was an Italian racing driver who won the Formula One World Championship twice. He was a multi-talented racer who began his career on bikes before moving on to automobiles. For Scuderia Ferrari, Ascari won two world championships in 1952 and 1953. He was the team's first World Champion and the last Italian to do so. A run followed this in the 1952 Indianapolis 500. In 1954, Ascari also won the Mille Miglia. Ascari was known for his careful precision and fine-tuned accuracy.
He traveled to Monza on May 26 to see his friend Eugenio Castellotti test a Ferrari 750 Monza sports car. Lancia allowed them to co-drive the car in the 1000 km Monza event. Ascari wasn't scheduled to drive that day, but he went for a few laps anyway. He headed off in his jacket, tie, shirt sleeves, regular pants, and Castellotti's white helmet. On the third lap, as he exited from a sharp turn, the car slid, twisted on its nose, and somersaulted twice. Ascari was thrown into the track and died a few minutes later from various injuries. The accident happened in the Curva del Vialone, one of the track's most difficult high-speed turns. The accident site, named in his honor, was later replaced with a chicane, currently known as Variante Ascari.
Bill Vukovich
William John Vukovich, Sr. was a Serbian-born American race car driver. He won the Indianapolis 500 in 1953 and 1954 and two additional American Automobile Association National Championship races before he died while leading the 1955 Indianapolis 500. Several drivers, his age have referred to Vukovich as the best American driver of all time.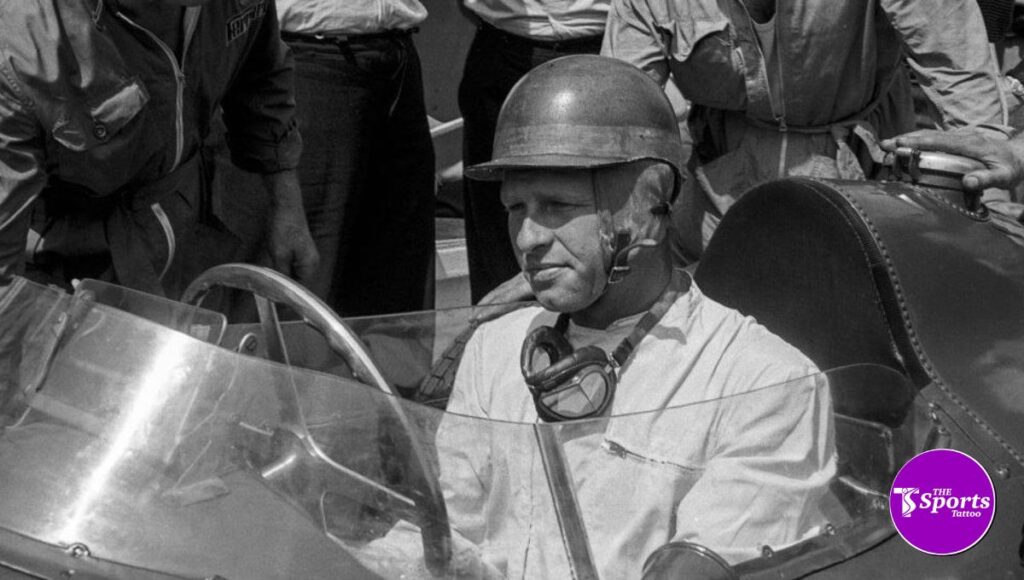 Pierre Levegh
Pierre Eugène Alfred Bouillin was a French racing driver and sportsman in honor of his uncle, a pioneering driver who died in 1904. Levegh was killed after being thrown from his car and having his skull smashed by the landing force. The burning magnesium body of the Mercedes soon caught fire in the collision, killing 83 people and injuring more than 100. The race continued to avoid an eruption of viewers, which would have blocked all access highways used by responding ambulances.
Don Beauman
Donald Bentley Beauman was a Formula One driver from the United Kingdom who competed in one World Championship Grand Prix. Beauman was Brigadier General Archibald Bentley Beauman CBE DSO and Bar's single son, born in Farnborough, Hampshire. He worked as a hotelier before taking up motor racing in 1950.
He was killed when his Connaught crashed during the Leinster Trophy race in Wicklow. On his first lap, he set the fastest time of 82.94 mph (133.45 km/h), but on his second lap, he crashed near the Beehive tavern and was killed instantly—Beauman's death and other fatal racing incidents that year effectively ended motor racing at the Curragh.
Louis Rosier
Louis Claude Rosier was a French racing driver. Louis Rosier was driving a Ferrari 750 Monza in the Coupe du Salon sports car race at Montlhéry on October 7, 1956. During the race, he crashed and suffered head injuries. Rosier died three weeks later, on October 29, 1956, from the injuries he received at that moment.
Ken Wharton
Frederick Charles Kenneth Wharton was a British racing driver born in Smethwick, England. He raced off-road trials, hill climbs, rally cars, sports cars, and single-seaters. He started racing in the new National 500cc Formula on his unique, then upgraded to a Cooper. His World Championship Grand Prix debut came in 1952, in the Swiss event conducted under Formula 2 regulations, when he started 13th and finished 4th. He competed in 15 World Championship Grands Prix, earning three championship points.
Eugenio Castellotti
Eugenio Castellotti was an Italian Formula One driver. Castellotti died at the age of 26 while participating in a private Ferrari test session at the Modena Autodrome. Castellotti was putting a new Ferrari Grand Prix car through testing before the 1957 season. He was thrown out of the car after hitting a high curb at a chicane; his body was thrown 100 yards (91.4 m). He'd just been commanded to accelerate to an average speed of 85.127 miles per hour (136.999 kilometers per hour). The car was toppled many times before resting in the members' stand. Nobody else was wounded. According to doctors, Castellotti died instantly due to a skull fracture.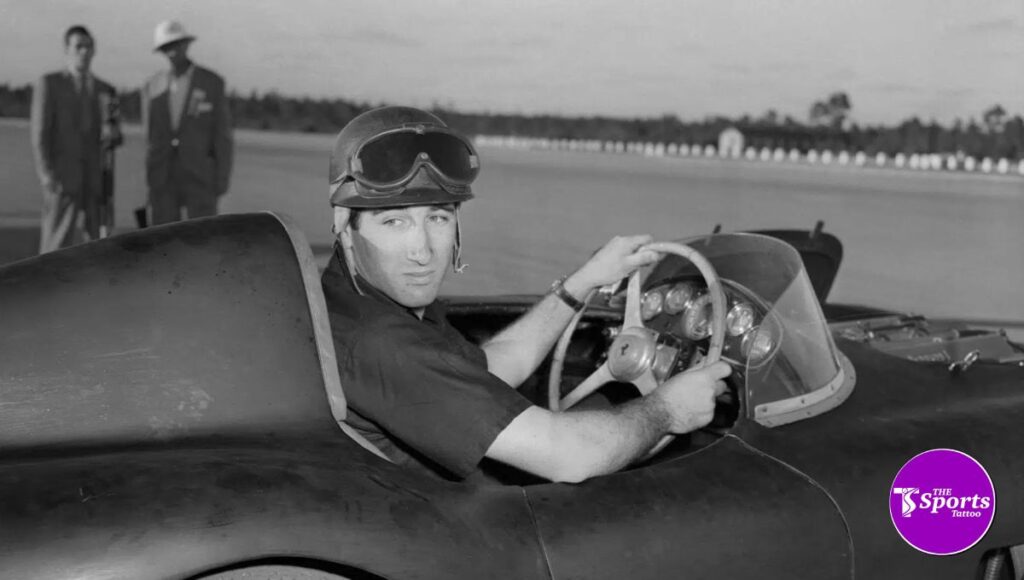 Alfonso de Portago
Alfonso de Portago was a Spanish aristocrat, racing & bobsleigh driver, jockey, and pilot. On 12 May 1957, he and his co-driver Edmund Nelson were killed in an accident during that year's Mille Miglia, in a straight road section between Cerlongo & Guidizzolo, in the community area of Cavriana some 70 kilometers from Brescia, the event's start and finish location.
Keith Andrews
Keith Philip Andrews was a racing driver from the United States. He was killed when his car crashed during practice for the 1957 Indianapolis 500.
Piero Carini
Piero Carini was an Italian racing driver. His birthplace was Genoa, and he died at Saint-Étienne, France.
Bill Whitehouse
In 1949, Bill Whitehouse began racing in a Cooper 500 in 500 cc Car Club National events (later Formula 3). Several victories and high finishes followed, and he got to know fellow car dealer Bernie Ecclestone. On July 17, 1954, he competed in one Formula One World Championship Grand Prix. He withdrew from the race due to fuel system issues, earning no World Championship points. He also raced in some non-championship Formula One events. Bill operated Westmount Garage in Blendon, Bexley, Kent. This Garage later became the home of the Gemini Formula Junior Team. He was killed in a Formula Two collision at the Reims Circuit while driving a works car provided to him when his privately entered Cooper T39 engine failed. The American Herbert MacKay-Fraser also died later in the race.
Herbert MacKay-Fraser
Herbert MacKay-Fraser was an American racing driver born in Recife, Pernambuco, Brazil. On July 7, 1957, he competed in one Formula 1 World Championship grand prix, the 1957 French Grand Prix. He finished the race but did not earn any championship points. A week later, he was killed in the Coupe de Vitesse at Reims-Gueux when his Lotus crashed.
Archie Scott Brown
William Archibald Scott Brown, nicknamed Archie, was a Scottish Formula One and sports car racing driver who excelled despite having only one hand. Scott Brown was killed in a sports car race at Spa-Francorchamps on May 18, 1958, while driving a Lister Knobbly and competing for the lead with Masten Gregory driving the Ecurie Ecosse Lister Jaguar. They were fighting hard with Gregory and swapping the lead between them inches apart. On lap three, Scott Brown's vehicle's nose was knocked by the back of the Ecosse car due to the intense battle. On lap six, with Scott Brown leading, they arrived at Blanchimont, then in the Clubhouse turn (where Richard Seaman died in 1939), to find the track sticky with rain; the Lister's right-hand front wheel collided with a road sign, bursting the track rod and causing a tragic collision. Scott Brown died the next day in the hospital (Heusy), a week after his 31st birthday.
Pat O'Connor
Patrick James O'Connor was a racing driver from the United States. He died in a 15-vehicle pileup after getting a severe head injury on the opening lap of the 1958 Indianapolis 500 after rolling his car and causing a fire.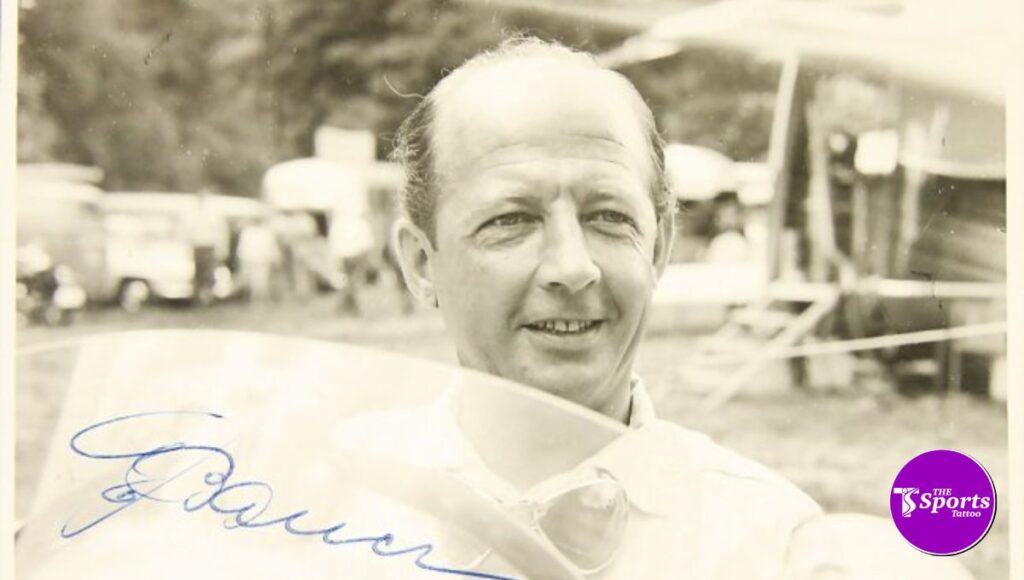 Erwin Bauer
Erwin Erich Bauer was a German Formula One driver who competed in one World Championship Grand Prix in a privately entered Veritas. He was killed in a 2-liter sports Ferrari, where he continued racing, ignoring knowing that he had crossed the checkered flag and crashed sadly on what was intended to be his slowing-down lap.
Luigi Musso
Luigi Musso was a racing driver from Italy. In 1955, he joined the Ferrari squad, where he competed fiercely with Mike Hawthorn and Peter Collins, increasing the team's performance and encouraging greater risk-taking. According to Musso's fiancee, he was deeply in debt before the lucrative 1958 French Grand Prix, where he was mortally injured after somersaulting into a ditch while pursuing Hawthorn.
Peter Collins
Peter John Collins was a racing driver from Britain. Just weeks after winning the RAC British Grand Prix, he died in the 1958 German Grand Prix. In 1949, at the age of 17, he began his career in Formula 3 competitions, finishing 3rd in the 1951 Autosport National Formula 3 Championship.
Peter Whitehead
Peter Nield Whitehead was a racing driver from Britain. He was born in Menston, Yorkshire, and killed during the Tour de France in Lasalle, France. Excellent in sports cars, he was a cultivated, knowledgeable, and well-traveled racer. He won the 1938 Australian Grand Prix and the 1951 24 Hours of Le Mans but also two 12 Heures internationales de Reims. He competed frequently, primarily for Peter Walker and his half-brother Graham Whitehead. His career began in 1935 and was founded in 1958, but he was fortunate to survive an airplane accident in 1948.
Stuart Lewis-Evans
Stuart Nigel Lewis-Evans was a British and English racing driver. On May 19, 1957, he made his Formula One World Championship Grand Prix debut. He finished on the podium twice and earned 16 championship points. Additionally, he got two prime positions.
Jerry Unser Jr.
Jeremy Michael Unser Jr. was a sports car racer from the United States. He won the USAC Stock Car championship in 1957.
Jerry was the first Unser to compete at the Indianapolis. In his only start in 1958, he was involved in a 13-car pileup on the first lap and flew over the turn-three walls, surviving unharmed. On the second day of qualifying for the 1959 Indianapolis 500, on May 2, 1959, Unser lost control of his car after exiting turn four during a practice lap. After turning into the wall, the vehicle flipped end over end down the front straightaway, leaving behind a trail of parts. The car caught fire as a result. Before the tragedy, track officials estimated his speed to be approximately 133 mph.
During his rescue, he was conscious and shouted, "My legs are on fire!" Call my wife." The flames had to be stopped before he could be rescued from the burning vehicle. Unser went to Methodist Hospital with a fractured neck and third-degree burns on one limb and both arms. He was in a coma and critical condition due to burns covering 35 percent of his body. On May 17, 1959, Unser lost to his injuries and pneumonia two weeks later. Following the tragedy, drivers were required to wear fire-resistant driving clothes. Some drivers wore t-shirts then, while most were already wearing uniforms.
Bob Cortner
Robert Charles Cortner was a Redlands, California-born American car racer. Cortner completed the rookie test for the Indianapolis 500 on Monday, May 18, allowing him to attempt to qualify a car for the race scheduled for May 30. When Cortner came to the track on Tuesday, Johnny Parsons, who saw the accident, said the wind was blowing stronger than he had ever seen at the way. According to Parsons, the car was caught in a crosswind and flew into the infield before crashing head-first into the outside wall. Cortner's face collided with the steering wheel, and it looked like he began to bleed internally. The cause of death was listed as "massive head injuries" that evening. When the news broke that Cortner had died, several other drivers were ready to donate blood to him. It was the second death at the speedway that year, following Jerry Unser's death in an accident on May 17, and the fifty-fifth death in the speedway's history, occurring in its fiftieth year of being.
Jean Behra
Jean Marie Behra competed in Formula One for the Gordini, Maserati, BRM, Ferrari, and Porsche teams.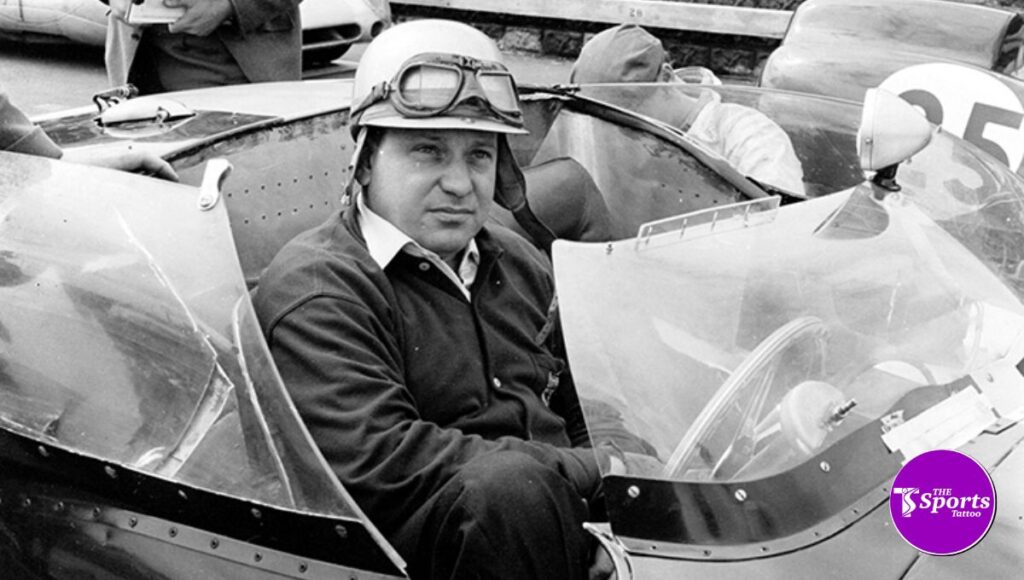 Ivor Bueb
Ivor Léon John Bueb was an English professional sports car racing and Formula One driver. He was seriously injured in 1959 when his BRP Cooper-Borgward Formula Two car crashed at the Charade Circuit in Clermont-Ferrand, France. He was flung out of his Cooper after hitting at Gravenoire, a double apex section at the very far end of the track. Bueb died six days later at a hospital near the course after being taken off the circuit by Gendarmes in a way that likely worsened his injuries. Ivor Bueb's death and Archie Scott Brown's led Brian Lister to call it quits on his successful sports car racing venture.
Harry Blanchard
Harry Cutler Blanchard was a racing driver from the United States. His single Grand Prix debut was in 1959 when he raced a Porsche RSK Formula 2 car in the first US Grand Prix at Sebring. He came in eighth and last, four laps after winner Bruce McLaren. He died a few months later when his Porsche sportscar crashed during the 1000 km Buenos Aires event.
Ettore Chimeri
Ettore Muro Chimeri was a Venezuelan racing driver. He was born in Lodi, Italy, near Milan, but his family eventually moved to Venezuela. He was the first Venezuelan to race in a Formula One race. He became a famous gentleman racer, winning several small races in Venezuela. He competed in the Venezuelan Grand Prix, which was held in Los Proceres, Caracas. His success and vehicle racing ability inspired him to continue, and he began an international professional promotion, racing sports cars and one-seater cars.
Harry Schell
Harry" Schell was a Grand Prix racer from the United States. He was the first American driver to compete in a Formula One race.
Chris Bristow
Christopher William Bristow was a Formula One driver from the United Kingdom. Bristow was the unmarried son of a garage owner from London. Bristow was dubbed the "wild man of British club racing" because he spun or crashed on nearly every race circuit he raced on. He participated in four Formula One World Championship races but failed to win any championship points. He died at the 1960 Belgian Grand Prix, which took place on the fast Spa-Francorchamps track in bright, dry, sunny conditions. Bristow crashed his Yeoman Credit Racing Cooper T51 at the Burnenville corner on lap twenty while battling Willy Mairesse's Ferrari.
Alan Stacey
Alan Stacey was a racing driver from the United Kingdom. He first worked with Lotus when he created one of the MkVI kits the company was selling. After racing this car, he developed an Eleven and raced it at Le Mans under the Team Lotus banner. During the years that followed, he dedicated an enormous amount of effort building Lotus Grand Prix cars, most notably the front-engined 16 and, subsequently, the 18. He competed in seven Formula One World Championship Grands Prix, beginning on July 19, 1958. He did not earn any championship points. He has raced in a few non-championship Formula One races.
Shane Summers
Shane Lister Summers was a British racing driver born in Rossett, Denbighshire, Wales. He never competed in a World Championship event despite racing in Formula One. Spencer Summers, a Conservative politician, was his father. After a successful season racing a Lotus 15 sports car built by Terry Bartram in 1960, Summers and Bartram decided to enter Formula One the following year with a new Cooper T53, chassis number F1-8-61. Shane Summers died during practice for the Silver City Trophy race at Brands Hatch in the rainfall when he spun at Paddock Hill Bend and crashed into the entrance to the pit tunnel.
Giulio Cabianca
Giulio Cabianca was an Italian Formula One driver. Cabianca's death resulted from a bizarre incident at the test track in Modena, Italy. The Modena Autodrome was situated close to the city-crossing Via Emilia. Cabianca suffered a suspected stuck throttle while reviewing a Cooper-Ferrari F1 car owned by Scuderia Castellotti while undergoing testing. Unable to halt, his Cooper drifted off the track, injured a spectator, and crashed through the Autodrome's open gate, which nearby construction workers caused. The car crossed the Via Emilia and crashed into a workshop wall. Crossing the street, Cabianca's Cooper collided with a vehicle Cabianca and the three passengers in the taxi.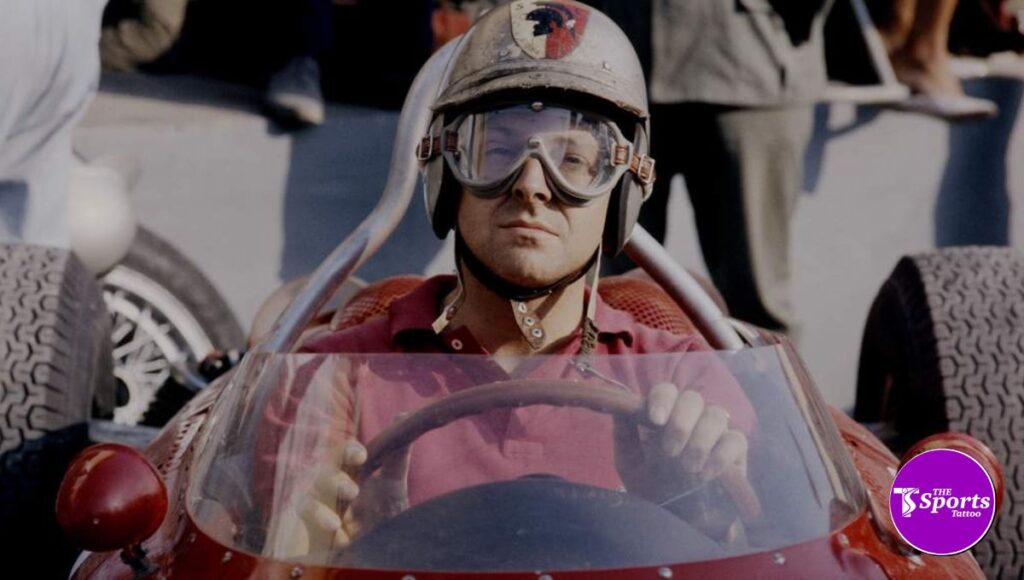 Wolfgang von Trips
Wolfgang von Trips was a racing driver from Germany. He came from a noble Rhineland family. At the 1961 Italian Grand Prix on September 10, von Trips and his teammate Phil Hill were involved in a fierce contest for the Formula One World Drivers' Championship. Jim Clark's Lotus and his Ferrari collided during the Monza race. His car became airborne and crashed with a side barrier, fatally throwing von Trips and killing fifteen spectators. Von Trips was dominating the Formula One World Championship at the time of his death. He had previous incidents at the Autodromo Nazionale Monza, where he collided with cars in the 1956 and 1958 Italian Grand Prix events and was injured in both.
Ricardo Rodríguez
Ricardo Valentin Rodrguez de la Vega was a Mexican race car driver who competed in Formula One in 1961 and 1962. He was the first Mexican driver to compete in a Formula One Grand Prix. At the age of 19 years and 208 days, when he debuted for Ferrari at the 1961 Italian Grand Prix, he became the youngest Formula One driver to compete for the legendary Italian team, a record he still keeps. At the 1962 Belgian Grand Prix, he became the youngest driver to score points in Formula One, a record he held until the 2000 Brazilian Grand Prix. In 1962, at 20, he was the youngest Formula One driver to pass away.
Gary Hocking
Gary Stuart Hocking MBE was a Grand Prix motorcycle racing world champion based in Rhodesia during the 1950s and 1960s.
Carel Godin de Beaufort
Carel Godin de Beaufort was a Dutch nobility and racing driver. He participated in Formula One from 1957 to 1964. Godin de Beaufort was driving the Porsche 718 during practice for the 1964 German Grand Prix at the Nürburgring when the car quickly veered off the track at the fearsome Bergwerk corner. After being ejected, he received severe injuries to his head, chest, and legs. De Beaufort was initially transported to a hospital in Koblenz, but the next day he was transferred to a well-known neurological facility in Cologne, where he died that evening.
Lorenzo Bandini
Lorenzo Bandini was an Italian Formula One racer who raced for the Scuderia Centro Sud and Ferrari teams. On the 82nd lap of the 1967 Monaco Grand Prix, Bandini was running second behind Denny Hulme when he lost control of his car at the harbor chicane. He had just approached the chicane when the left rear wheel of his Ferrari collided with the guard rail, placing him into an unpredictable skid. It collided with a light pole and flipped. The vehicle crashed with straw bales along the harbor side, rupturing the fuel tank, and sparks ignited the petrol as the car turned over, burying Bandini beneath it. Marshals turned his car upright and dragged Bandini out of the burning Ferrari unconscious.
It is thought that while trying to right the overturned car, petrol poured into the heated brake line or exhaust pipe and exploded. A second fire broke out after Bandini got away from the Ferrari when the fuel tank burst. Bandini was burned in the third degree over more than 70% of his body, with a chest wound and ten chest fractures. Bandini died three days after the collision at the Princess Grace Polyclinic Hospital in Monte Carlo.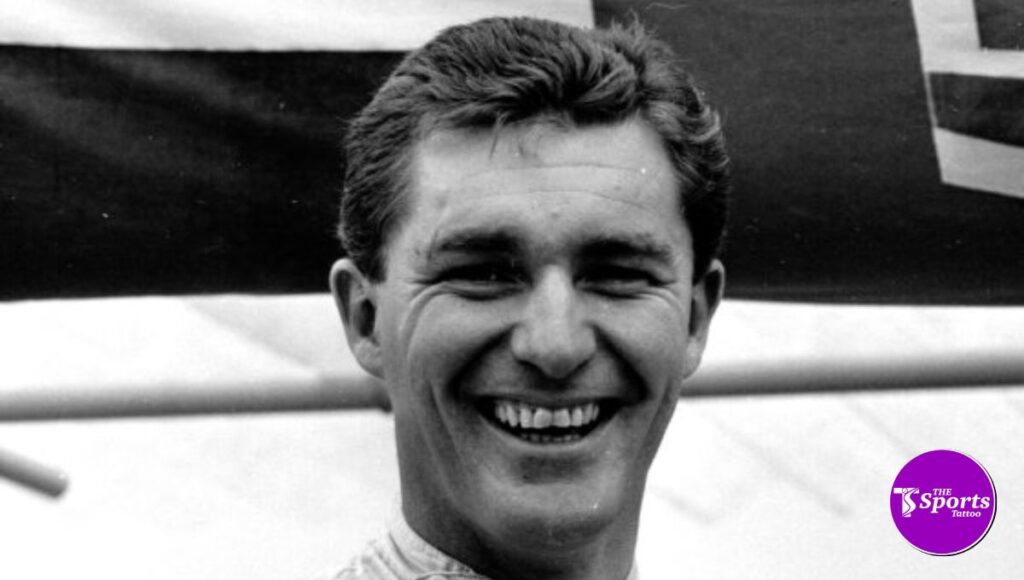 Bob Anderson
In 1967, when testing at Silverstone, he skidded off the track in rainy conditions and collided with a marshal's post. Anderson died in Northampton General Hospital after suffering significant chest and neck injuries.
Jim Clark
James Clark OBE was a Scottish Formula One racer who won two World Championships in 1963 and 1965. He was a versatile driver who raced sports cars, touring cars, and the Indianapolis 500, which he won in 1965. He was mainly linked with the Lotus brand. Clark died in a Formula Two racing accident at Hockenheim, West Germany in 1968. He had won more Grand Prix races (25) and held more Grand Prix pole positions (33) than any other driver at the time of his death at the age of 32.
Jo Schlesser
Joseph Théodule Marie Schlesser was a Formula One and sports car racing driver from France. Schlesser received the opportunity to race in Formula One with Honda in 1968. Honda had constructed an experimental air-cooled Formula One car (the RA302) that had been tested by their factory driver John Surtees. Surtees described it as unsuitable for racing and a possible deathtrap. Honda entered it for the French Grand Prix at Rouen, undeterred, and with the financial assistance of Honda France. Schlesser was chosen to drive it because he was a local hero. The car slipped wide at the Six Frères turn after two laps and crashed sideways into a bank. Schlesser had little chance for survival after the magnesium-bodied Honda and 58 laps of fuel burned quickly. As a result of Surtees' failure to drive the car in the Italian Grand Prix, Honda withdrew from Formula One at the end of the 1968 season.
Gerhard Mitter
Gerhard Karl Mitter was a Formula One and sportscar driver from Germany. Due to the longitude of the Nürburgring track, Formula 2 cars classified in their competition may compete in the German Grand Prix. Mitter died while practicing for the 1969 German Grand Prix with BMW's 269 F2 project in Schwedenkreuz. As a suspension or steering breakdown was suspected, the BMW team of Hubert Hahne and Dieter Quester and Mitter's Porsche colleague Hans Herrmann withdrew from the race. Udo Schütz, his Porsche driving partner in the 1969 World Sportscar Championship season, with whom he had won the Targa 3 months previously, had survived a horrible collision in the 1969 24 Hours of Le Mans and retired.
Martin Brain
Martin Richard Brain was a British racing driver who succeeded in hill climbs and club racing. He died in a Nottingham Sportscar Club race at Silverstone when his Cooper BRM was rejected following a close battle with Graham Eden's Chevron.
Piers Courage
Piers Raymond Courage was a racing driver from the United Kingdom. He raced in 29 World Championship Formula One Grands Prix after debuting on January 2, 1967. He finished on the podium twice and earned 20 championship points.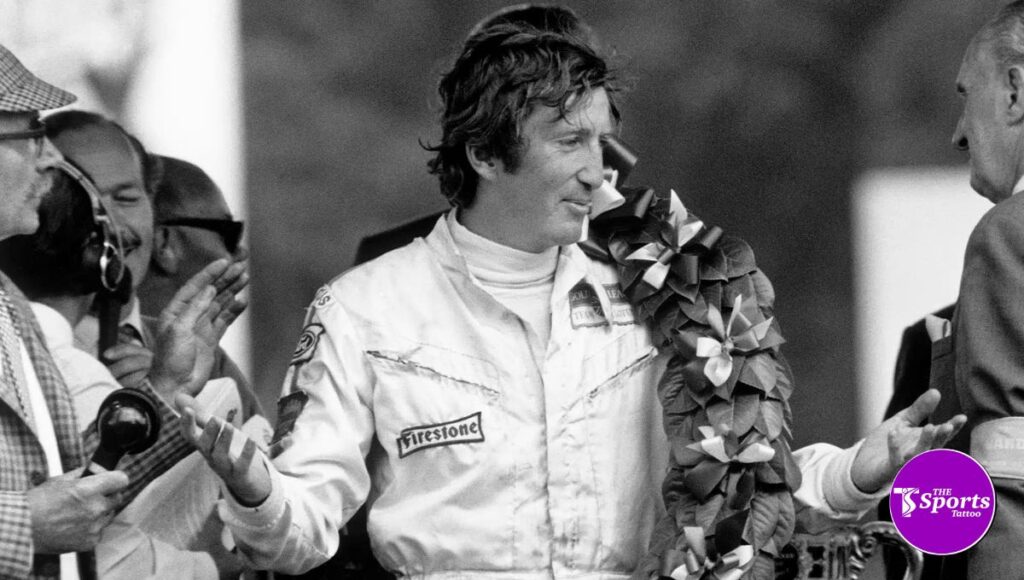 Jochen Rindt
Karl Jochen Rindt was a German-born racing driver who competed with an Austrian license despite having German citizenship rather than an Austrian one. He died during practice for the Italian Grand Prix in 1970 and became the only driver to be awarded the Formula One World Drivers' Championship posthumously.
Jo Siffert
Joseph Siffert was a racing driver from Switzerland. Siffert died in the non-championship World Championship Victory Race at Brands Hatch, Kent, England, where he had won his first race in 1968. In a lap, one incident with Ronnie Peterson, his BRM's suspension was damaged and ultimately broke. BRM did not disclose this until years later when a BRM ex-mechanic accidentally revealed it. The BRM crashed and caught fire instantly. Siffert was unable to remove himself from the burning car.
Roger Williamson
Roger Williamson was a two-time British Formula 3 champion who died during his 2nd Formula One race, the 1973 Dutch Grand Prix at the Zandvoort Circuit in the Netherlands.
Francois Cevert
Albert François Cevert Goldenberg was a French Formula One racing driver who competed in the World Championship. He raced in 48 World Championship Grands Prix, winning one, finishing on the podium 13 times, and earning 89 career points.
Peter Revson
Peter Jeffrey Revson was a racing car driver from the United States and the heir to the Revlon cosmetics fortune. He won two Formula One races and finished second in the Indianapolis 500. Revson died during a test session before the 1974 South African Grand Prix in Kyalami on March 22, 1974. He crashed powerfully into the Armco barrier outside of "Barbecue Bend" while driving the Shadow DN3 and suffered a front suspension breakdown. Although safety personnel and other drivers were able to remove Revson from the wreckage, he had already died.
Helmuth Koinigg
Helmuth Koinigg was an Austrian racing driver who died in an accident during his second Grand Prix race in 1974.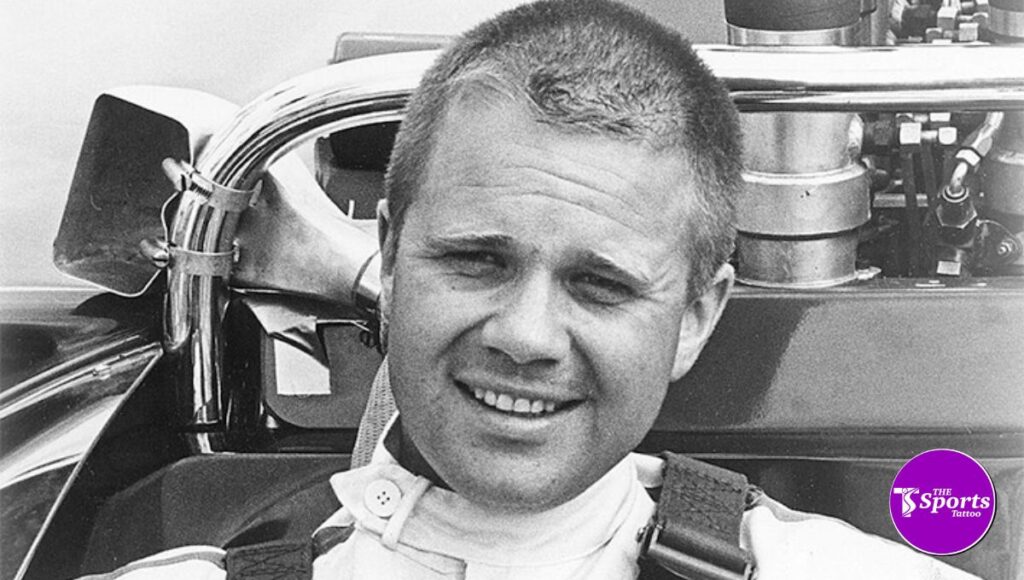 Mark Donohue
Mark Neary Donohue Jr., also known as "Captain Nice," was an American racing car driver and engineer famous for his ability to build up and drive his race cars to victories. Midway through the 1975 Formula One season, Penske abandoned the troubled PC1 in favor of the March 751. Donohue had just arrived in Austria for the Austrian Grand Prix at the Sterreichring race track, fresh off a successful closed-course speed record attempt at Talladega Superspeedway in Alabama. During a race practice session, Donohue lost control of his March after a tire broke, driving him into the catch fence at the track's fastest turn, Vöest Hügel Kurve. The debris from the crash killed a race marshal, although Donohue did not appear seriously injured. Donohue's head is supposed to have collided with a catch fence pole or the bottom of the wood frame for an advertising billboard set alongside the track. However, a headache developed and intensified. Donohue died the next day after being admitted to a hospital in Graz for a brain hemorrhage. His second wife and two boys from his first marriage survived him. Donohue is buried in St. Teresa Cemetery in Summit, New Jersey.
Tom Pryce
Thomas Maldwyn Pryce was a Welsh racing driver best known for his victory in the Brands Hatch event of Champions, a non-championship Formula One event, in 1975, and the circumstances surrounding his death. Pryce is the first Welsh Formula One driver to have won a race and the only Welshman to lead a Formula One World Championship Grand Prix: two laps in the 1975 British Grand Prix.
Ronnie Peterson
Bengt Ronnie Peterson was a racing driver from Sweden. He was a two-time runner-up in the Formula1 World Drivers' Championship and was known as 'SuperSwede.'
Patrick Depailler
Patrick Eugene Andre Joseph Depailler was a French racing driver. He competed in 95 World Championship Formula One Grands Prix after debuting on July 2, 1972. He has raced in a few non-championship Formula One races. Depailler died ten days before the 1980 German Grand Prix after a suspension failure sent his car into the Armco barrier at the high-speed Ostkurve, sustaining fatal head injuries when the vehicle overturned and leaped the wall. The Alfa Romeo went for several hundred feet along the top of the guard rail before flipping onto its top.
Gilles Villeneuve
Joseph Gilles Henri Villeneuve was a Canadian racing driver who spent six years in Grand Prix motor racing with Ferrari, where he won six races and received significant awards for his performances.
Riccardo Paletti
Riccardo Paletti was a racing driver from Italy. Paletti died two days before his 24th birthday when he collided on the starting grid in his second Formula One race.
Elio de Angelis
Italian racer Elio de Angelis competed in Formula One from 1979 to 1986, driving for the Shadow, Lotus, and Brabham teams. De Angelis's BT55 suffered a rear wing split at high speed during testing at the Paul Ricard circuit in France in May 1986. This loss of downforce on the back wheels led to a cartwheel over the crash barrier, which set the car on fire. De Angelis did not die from the hit but could not escape the vehicle alone. The lack of track marshals on the circuit who could have given him emergency aid worsened the situation. De Angelis passed away from smoke inhalation at the hospital in Marseille, where he had been moved after a 30-minute delay before a helicopter arrived. His only real crash-related wounds were a broken collarbone and some back burns.
With De Angelis's passing, Formula One's use of the 5.81 km (3.61 mi) Paul Ricard Circuit ended. The 3.812 km (2.369 mi) "Club" version of the circuit, which avoids the Verriere corners where the Brabham had crashed, and a Mistral Straight that is now just 1 km long, were both used by F1 cars when they first began utilizing the track. Many drivers disapproved of the change, but most liked the shorter straight because it was easier on the engines. The entire configuration at Paul Ricard, which had tighter Verriere curves and a chicane on Mistral that cut the straight to two 800m straights, wouldn't be used for a race until 2018.
After de Angelis passed away, Derek Warwick supposedly took his spot in the Brabham team because he was the only other top-tier driver who had not already contacted team owner Bernie Ecclestone to request a replacement. After the 1986 season, de Angelis' close friend and McLaren driver Keke Rosberg announced his retirement. Roland Ratzenberger died during qualifying for the San Marino Grand Prix in Imola eight years after De Angelis, making him the most recent driver to pass away in a Formula One car. The following day, Ayrton Senna, a multiple World Champion, and Ratzenberger's former Lotus teammate, passed away from injuries received in a crash on lap seven when his Williams-Renault collided with the Tamburello Curve wall at a speed of about 130 mph (209 km/h).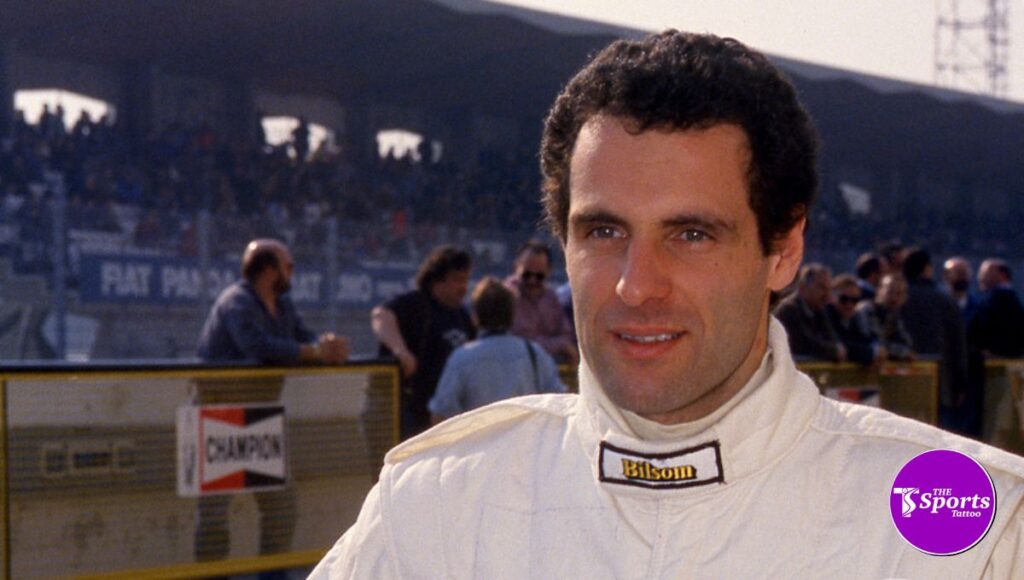 Roland Ratzenberger
Roland Walter Ratzenberger, an Austrian racing driver, competed in the British Formula 3000, the Japanese Formula 3000, and the Formula One. At the late age of 33, Ratzenberger obtained an F1 ride for the new Simtek team in 1994 after experiencing spotty success in the lower categories. Only three races into his Formula One career, he was killed in a crash during qualifying for the 1994 San Marino Grand Prix. The three-time world champion Ayrton Senna's passing away during the race the next day would further make this weekend infamous.
Ayrton Senna
Ayrton Senna da Silva was a Brazilian racing driver who won the World Drivers' Championship in Formula One in 1988, 1990, and 1991. Senna is one of three Brazilian F1 drivers who won the World Championship. He has won 41 Grands Prix & 65 pole positions, the latter being a record until 2006. He died in a car accident while leading the 1994 San Marino Grand Prix for the Williams team.
Jules Bianchi
Jules Lucien André Bianchi was a French Formula One driver who raced for the Marussia F1 Team. Bianchi died on July 17, 2015, at the age of 25, from injuries incurred in his accident in Suzuka nine months earlier. His death made him the first Formula One driver since Ayrton Senna in 1994 to die from injuries incurred during a Grand Prix.