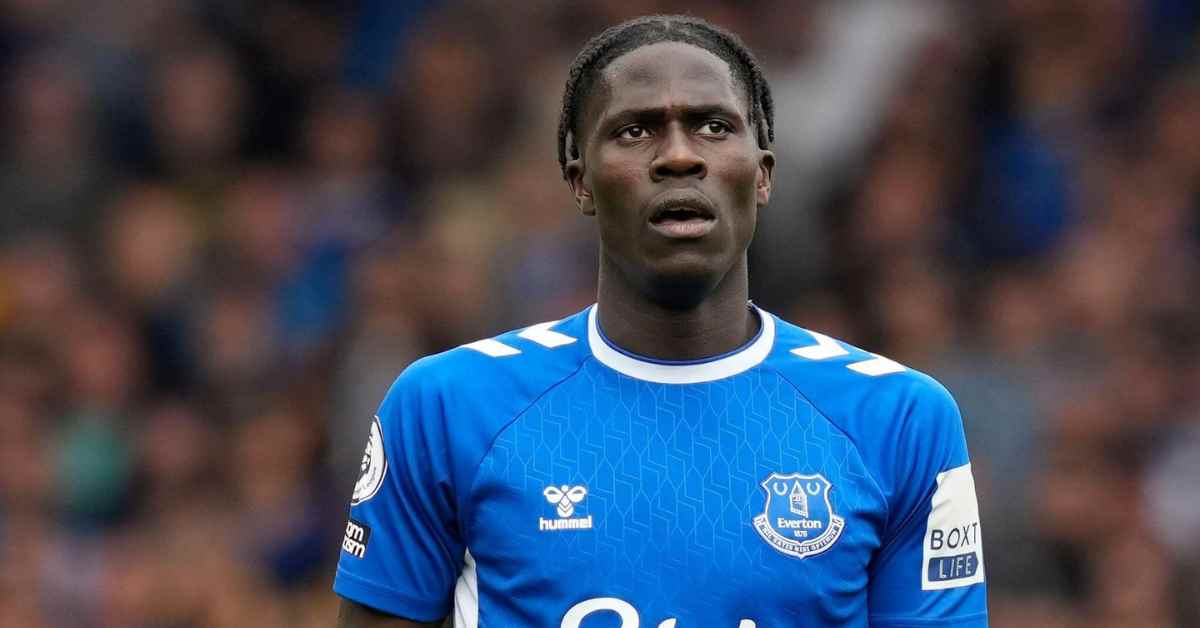 Amadou Onana Transfer News: Chelsea and Arsenal, among others, reportedly maintain eyes on Amadou Onana. The Everton midfielder has risen in value to the point that Football Insider predicts he will fetch more than £60 million after the season.
The 21-year-old has been instrumental for Everton this season, drawing interest from other teams including Chelsea and Arsenal. The brilliant young midfielder cost the Toffees £33 million, but they might earn £30 million off of him this summer.
Chelsea could certainly benefit from adding more talent to their midfield, and Onana would be a fantastic long-term addition. The club's only real long-term alternatives are Mateo Kovacic and Enzo Fernandes. If N'Golo Kante does not renegotiate his contract before the summer, he will be a free agent.
The Blues, therefore, need to make a midfielder acquisition in the near future. The prospect of playing for Chelsea is sure to appeal to the young Everton midfielder. If a better offer comes up, he may be tempted to go.
Meanwhile, Arsenal needs to get Thomas Partey a worthy teammate. Due to a shortage of players, Mikel Arteta has been unable to implement regular midfield rotations. The Arsenal manager needs to strengthen and diversify his roster during the next summer transfer window.
Amadou Onana Transfer News: Both Arsenal and Chelsea have shown interest in signing Amadou Onana away from Everton this summer
If the trade goes through, Onana will join a North London team where he will feel right at home in the Premier League. To what extent the two teams are prepared to meet the rumoured asking price for the promising young midfielder remains to be seen in the coming months.
The 21-year-old has an enormous amount of potential and is already a brilliant talent. However, a price tag of above £60 million would deter potential suitors like Arsenal.
Meanwhile, Everton are struggling to stay in the Premier League and will be doing all they can to stay up. The Toffees will be aware that relegation to the Championship might result in the cheap departure of many important players.