AUS vs IND: Virat Kohli led the Indian Cricket Team to their first-ever Tests series win in the Australian soil back in the year 2018-19. Although he was not in a good form, still his team managed to win the series. Kohli will be looking to repeat the feat when his team starts the four-match Tests series against Australia in Adelaide Oval on December 17. (AUS vs IND)
The Australian captain Tim Paine is aware of what the Indian captain Virat Kohli has to offer. In the previous Test series, the duo was involved in some heated altercation on the filed. However, Paine is not frightened with Virat Kohli's stature and thinks him to be just another player.
AUS vs IND: Tim Paine admits the threat that Virat Kohli carries with him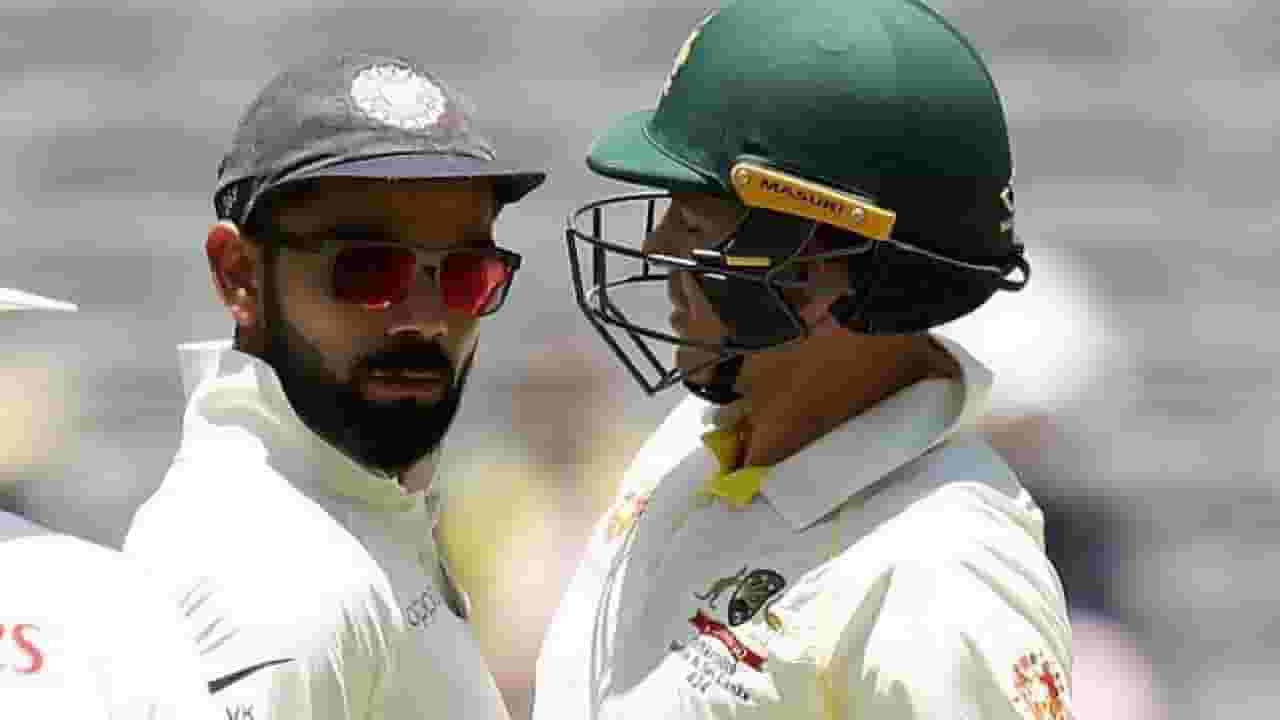 "I get asked a log of questions about Virat Kohli, he's just another player to me it doesn't really bother me. There's not really a relationship there with him to be fair, I see him at the toss and play against him and that's about it," Paine was quoted as saying in ABC Sport.
In the 2018-19 Test series, Virat Kohli had a batting average of 40, while his career average in Test cricket has been 53.62. This is a testimony of the fact that Kohli is equally destructive in the longest format of the game. The Australian skipper praised Virat Kohli for his run-scoring and admitted that it is hard to get Kohli's wicket.
ALSO READ:
"With Virat, it is a funny one, we love to hate him but we also love to watch him bat as cricket fans. He certainly is polarising in that type of scenario. We love watching him bat, but we don't like seeing him score too many runs," he stated. (AUS vs IND)
"Australia and India, it's a heated competition and he's obviously a competitive person and so am I, so year there were a few occasions when we had words but that wasn't because he was the captain and I was the captain, it could have been anyone," Paine added.
Meanwhile, Virat Kohli won't take part in the Test series after the first Test in Adelaide. He will be missing the Sydney, Melbourne and Brisbane Test because he has taken paternity leave to be with his pregnant wife Anushka Sharma. (AUS vs IND)