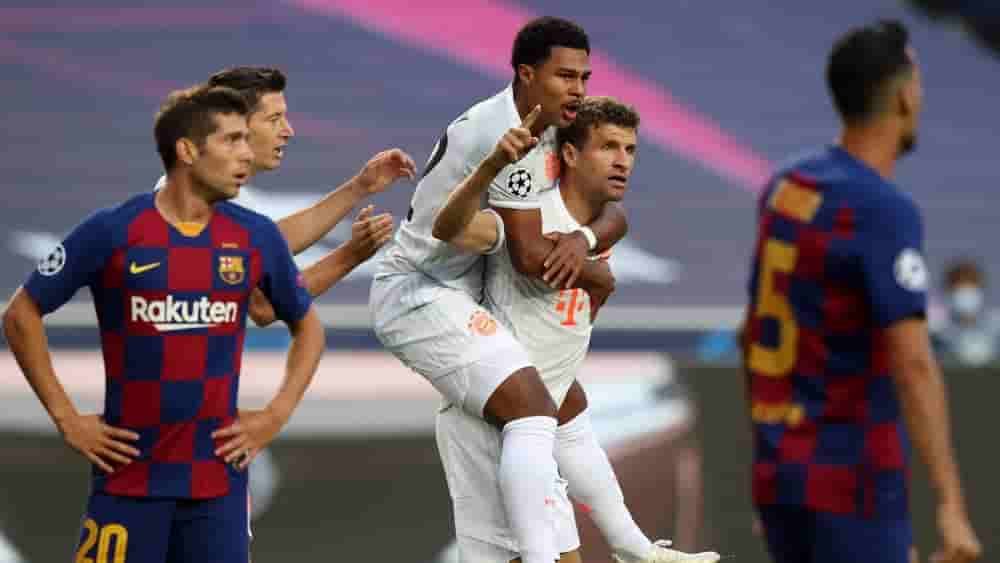 Barcelona coach Ronald Koeman will definitely not be happy with the recent performances of his squad who have slumped to a draw even in winning situations. The players are trying their utmost but the tactics do not add up without an out-and-out striker. However, there is a recurring problem that remains constant with the troubled backline of Barcelona.
Eric Garcia's failed transfer to return to Camp Nou
Koeman tried to pursue former La Masia graduate Eric Garcia in the summer transfer window but Manchester City did not agree on terms with the Catalan outfit. They consider Garcia is more expensive than the sum offered by Barca.
The defensive problems of Barcelona are quite clear and evident with the last five results. Their loss in El Clasico raises serious question marks if Gerard Pique is still fit to feature in the first team. Clement Lenglet seems the only player who can hold the position with technique and defensive prowess. French center-back Samuel Umtiti has been sidelined with injury for quite a while now and he continues to deal with his physical fitness. He has missed most of the matches since his arrival from Lyon in 2016 due to injuries.
David Alaba will be available as a free agent next summer for Barcelona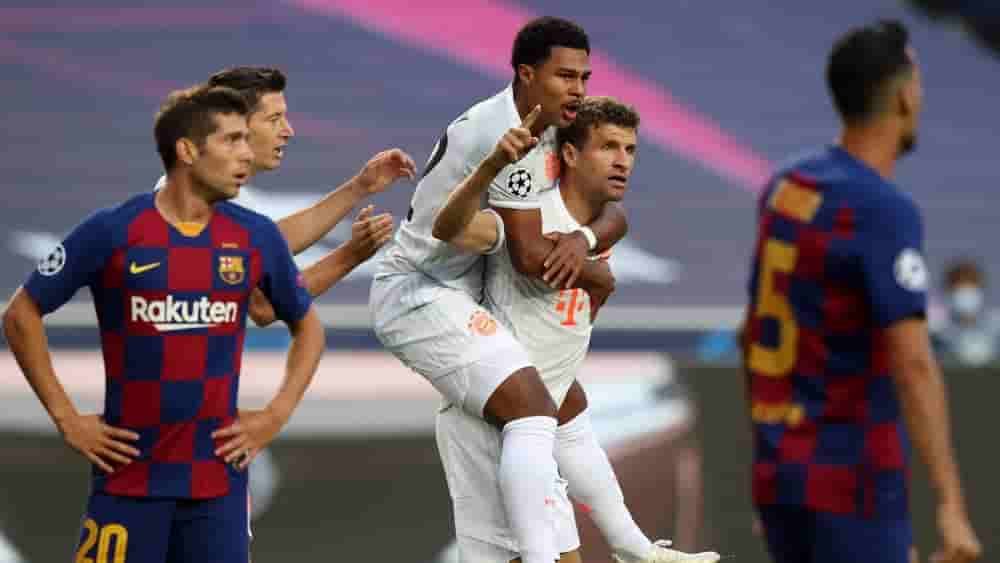 Hence the only available choice for a backup is Uruguayan youngster Ronald Araujo who has delivered decent performances for Barcelona this season. It is normal to venture into the transfer market and bring in an experienced defender to resolve the problems related to the backline. David Alaba seemed a potential target in the winter transfer break as he will be moving out of German giants Bayern Munich. His contract expires at the end of 2021, just like Eric Garcia. Barcelona can have a look at both the talented defenders.
ALSO READ:
Alaba is versatile and can feature at any position, be it right-back, left-back, or at the centre. Eric, on the other hand, is young and has the quality to prosper in the future with great potential. However, the main issue is the salary cap for Barcelona. The Blaugrana have failed to regulate their funds and bolster their transfer budget with player sales in the summer. Alaba earns about 8 million euros per year at the Bavarians which will push Barca into the 500 million marks if he signs for the Catalunya club. Eric Garcia is a safe option on basis of the salary caps and it explains why Barcelona is cooling down their interest in the Austrian defender, as per Marca.