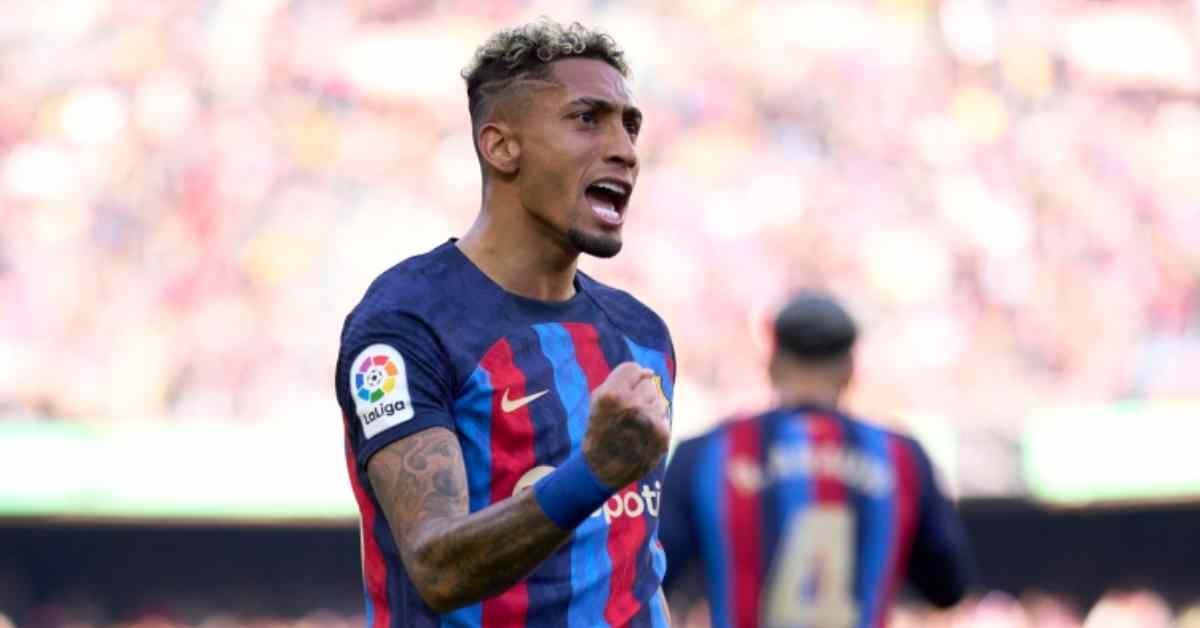 Barcelona News: According to reports, Raphinha is taking a lot of criticism from his teammates in the Barcelona locker room for his lacklustre play and terrible attitude.
Last summer, for a total of €65 million, the Brazilian winger came to the Camp Nou. Since Ousmane Dembele's injury in late January of 2023, he has been given regular playing time by Xavi Hernandez and has flourished as a result.
Raphinha hasn't stepped up for Barcelona when they really needed him, as when they were missing their former Borussia Dortmund winger. The Blaugrana are not thrilled with his inconsistency, despite his impressive stat line of nine goals and 10 assists in 43 appearances in all competitions this season.
They hope he can improve his performance as a winger. His attitude on the field is not helping matters. Those in the Barca locker room reportedly don't like how he constantly vents his anger and makes a spectacle of himself on the field, as reported by El Nacional.
Barcelona News: Raphinha is under severe criticism due to these reasons
When Dembele recovers from his injury, he is likely to displace Raphinha in Xavi's starting lineup. He's also said to be one of the players Barcelona would trade this summer to pay for Lionel Messi's possible comeback.
The 26-year-old didn't do much right in Wednesday's (April 26) 2-1 La Liga defeat to Rayo Vallecano, his most recent performance.
It seems like Barcelona will win the league for the first time in four years. Their midweek 2-1 defeat to Rayo Vallecano was not indicative of a championship-caliber team.
Vallecano kept just 39% of the ball at home but nevertheless outshot the Blaugrana 6-4. Before Robert Lewandowski's late consolation goal for Barcelona, they capitalized on their opportunities and had a two-goal lead.