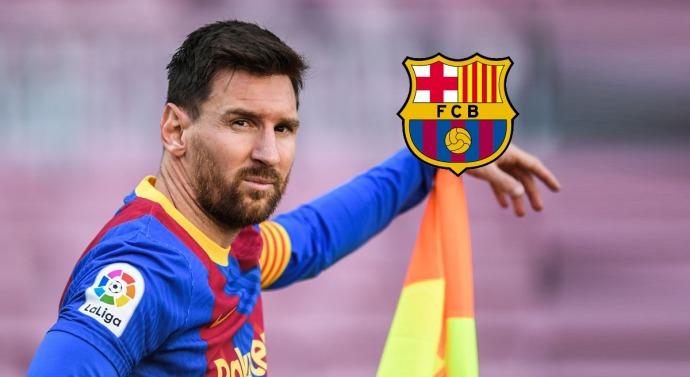 Barcelona Transfer News: According to reports, Barcelona's hopes of retaining Lionel Messi were dashed after La Liga shot down their viability plans. The league is demanding that all clubs play by the rules and will not bend or break them for any of the teams.
According to SPORT, Barcelona's feasibility plan has failed to persuade La Liga that the club will soon be in compliance with league regulations. The Catalan side is under pressure from Javier Tebas and company to slash expenses by almost €200 million. Some estimates put the total cost, including salaries, as high as €350 million.
Last month, Rafael Yuste, vice president of Barcelona, confirmed the club's talks with La Liga.
Tebas has hinted that the Spanish powerhouses can only spend 75% of their summer revenue. Before registering the new contracts of Gavi and Ronald Araujo and adding new players, he wants them to minimize their pay expenditure by selling players.
Barcelona Transfer News: Barcelona suffer huge Setback in the Signing of Lionel Messi
Lionel Messi's return to Camp Nou has been discussed, as revealed by Rafael Yuste, vice president of Barcelona. He's certain they can figure out a way to get the forward signed, but he's unsure of how much time will be required.
Yuste said: "We are in contact with Messi and we would love him to come back. Leo and his family know how fond we are of them. I was involved in the negotiations that unfortunately didn't come to fruition at the time. Of course, I would love to see him return and I am sure many fans share my sentiments. I believe that stories in life have to end well and that's why we have contact with Messi, of course."
Talks between PSG and Lionel Messi, whose contract with the club ends this summer, have apparently halted.
In other news Real Madrid Transfer News: Real Madrid has sent the transfer deadline for Jude Bellingham