Bob Bondurant Biography: Robert L. Bondurant was a racing driver for the Shelby American, Ferrari, and Eagle teams. Bondurant was one of the most well-known drivers from the Southern California road racing scene in the 1950s, with success in North America and Europe.
Bob Bondurant Biography
Bob Bondurant Biography: Bob Bondurant was born in Evanston, Illinois, on April 27, 1933. Bondurant took an Indian motorbike on dirt ovals in his teens. In 1956, he went to sports car racing with Morgan and achieved popularity when he won the West Coast "B" production Championship in a Chevrolet Corvette, winning 18 of 20 races.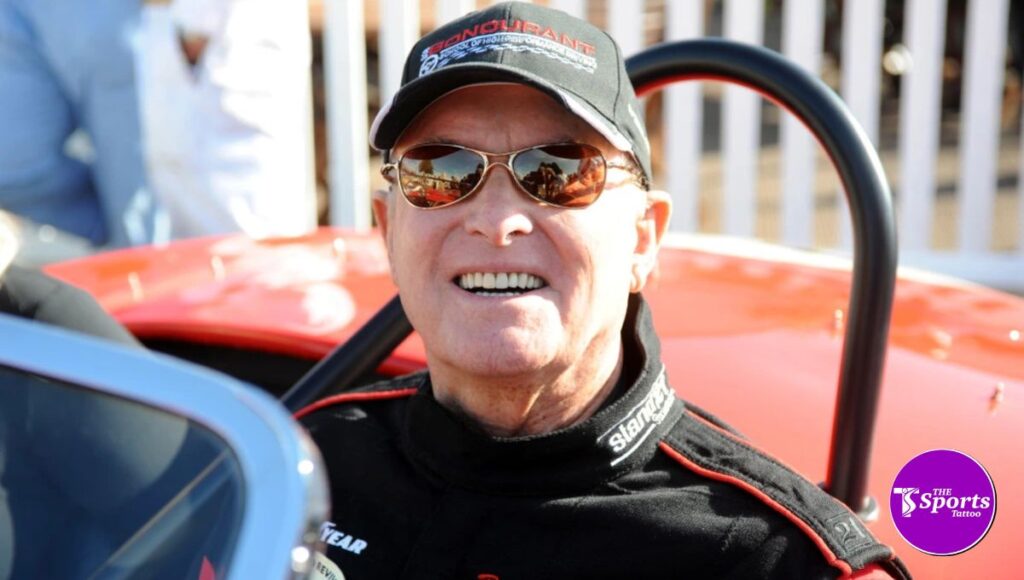 Bob Bondurant Wiki
| | |
| --- | --- |
| Name | Bob Bondurant |
| Date Of Birth | April 27, 1933 |
| Birth Place | Evanston, Illinois, U.S. |
| Died | November 12, 2021 |
| Height | N/A |
| Weight | N/A |
| Zodiac Sign | Taurus |
| Profession | Racing Driver |
| Net Worth | N/A |
| Car Collection | N/A |
Also Read: Franco Comotti Biography, Wiki, Height, Weight, Personal Life, Racing Career & More
Bob Bondurant Career
Shelly Washburn, a Chevrolet dealer in Santa Barbara, engaged Bondurant to drive his 1959 Corvette No. 614 in 1961. On the West Coast in the early 1960s, he and David McDonald engaged in some of the most significant Corvette racing duels. In October 1962, Bondurant drove Washburn's new 1963 Corvette Z06 Stingray at the L.A. Times Grand Prix. In Washburn's Corvettes, he won 30 out of 32 races between 1961 and 1963.
In 1963, he joined Carroll Shelby's Ford Cobra team, winning his 1st race at the Continental Divide Raceway in Colorado and the L.A. Times Grand Prix G.T. race at Riverside. After finishing second in G.T. at Sebring for the 1964 FIA season, Bondurant raced the new 289 FIA Cobras at the Targa Florio, Spa, and Nurburgring. In 1964, he won the G.T. class at the Le Mans 24 Hours in Shelby's new Cobra Daytona Coupe with Dan Gurney as his co-driver. In 1965, Bondurant won the FIA Manufacturers' World Championship for Shelby American & Ford, defeating the dominant Ferrari 250 GTOs in Europe in seven out of ten races. In the same year, he drove a works Ferrari Formula 1 car in the United States Grand Prix at Watkins Glen and a Lotus 33 for Reg Parnell in the following Mexican Grand Prix.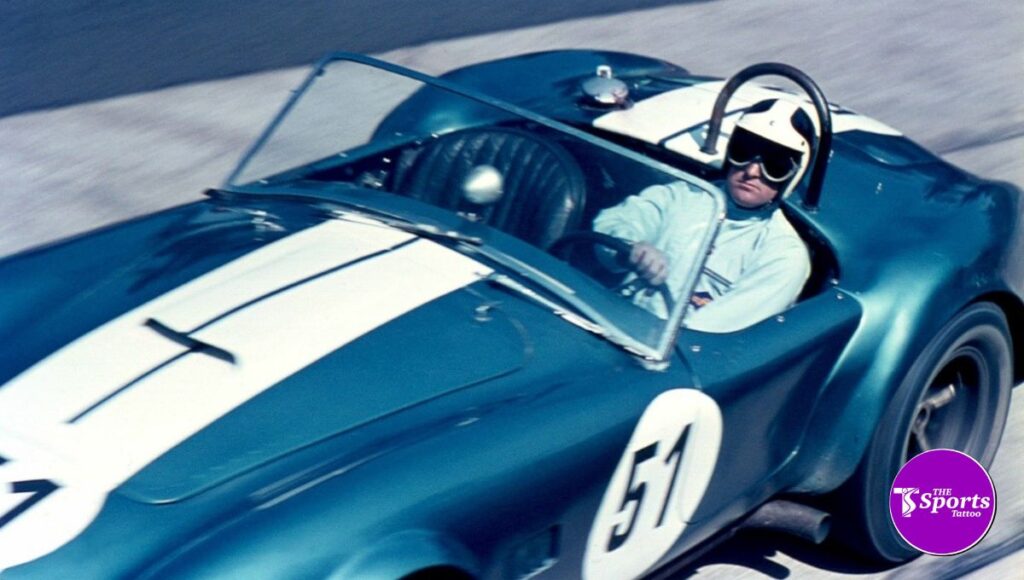 In 1966, Bondurant acted as a technical consultant for John Frankenheimer's film Grand Prix & trained James Garner to drive Formula cars in the film's race scenes. Bondurant was one of two drivers (along with Graham Hill) who assisted Jackie Stewart's removal from his fuel-leaking damaged car during the 1966 Belgian Grand Prix. This incident prompted Stewart's crusade for motor racing safety. Bondurant also drove BRMs for Team Chamaco Collect in five Grands Prix, finishing fourth at Monaco. He completed the North American Formula One season in two races while driving an Eagle for Dan Gurney's Anglo-American Racers.
In the June 1969 running of the grueling off-road Baja 500 race, Bondurant and co-driver Tony Murphy won the passenger car class in an AMC-sponsored SC/Rambler driven by James Garner's "American International Racers" team. In 1981, Bondurant's best NASCAR finish was 18th at Riverside International Raceway, where he made four starts.