Chelsea's interest in Inter Milan's goalkeeper, Andre Onana, has become evident recently, as reported by Gazzetta dello Sport via Sport Witness. Mauricio Pochettino, Chelsea's manager, has made it clear he is eager to bring the talented goalie to Stamford Bridge. However, a significant hurdle stands in Chelsea's path, a hefty €60 million price tag that Inter Milan has placed on Onana.
Interestingly, there is a fascinating twist in this transfer saga. Chelsea could potentially involve their own player, Ruben Loftus-Cheek, in the deal. Loftus-Cheek, a product of Chelsea's academy, has seen his fortunes fluctuate over the years. Despite this, he's still valued by the club, with the potential to be part of a significant transfer deal.
The strategy to use Loftus-Cheek in the Onana deal signifies Chelsea's flexible approach in the transfer market. Notably, the Blues have often used player exchanges to negotiate lower transfer fees. Should they pursue this route, Loftus-Cheek may find himself trading the Premier League for Serie A.
Of course, such a move would heavily rely on Inter Milan's interest in Loftus-Cheek. The Italian giants might appreciate the addition of an experienced Premier League midfielder. Therefore, Chelsea's proposal could tempt Inter Milan, providing a plausible solution for the Blues.
Moreover, this move could provide Loftus-Cheek a fresh opportunity to reboot his career. It would open a door to play regular first-team football, potentially elevating his game. In turn, this could be beneficial for both Loftus-Cheek and Chelsea in the long term.
You may also read:
Chelsea could potentially involve their own player, Ruben Loftus-Cheek in the Andre Onana deal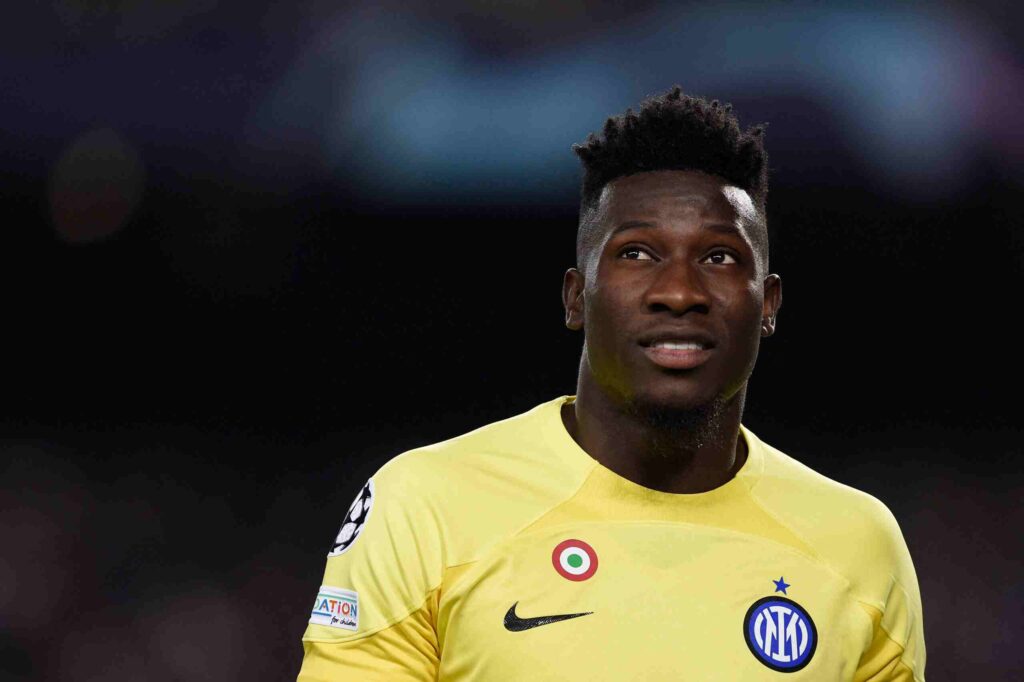 On the other hand, acquiring Onana would undoubtedly strengthen Chelsea's goalkeeper position. Onana, known for his reflexes and distribution skills, would enhance Pochettino's defensive setup. As a result, Chelsea could further solidify their place as a dominant force in European football.
Undeniably, this proposed deal would also resonate with Chelsea's financially prudent approach. The inclusion of Loftus-Cheek would substantially lower the cash outlay needed to secure Onana's services. Consequently, Chelsea could navigate through the financial implications of the transfer market while strengthening their squad.
However, it's crucial to remember that this transfer possibility remains speculative at this point. The ultimate decision lies with the relevant stakeholders at Chelsea and Inter Milan. Yet, the potential for such an interesting deal keeps the anticipation high among fans.
In conclusion, this transfer saga revolving around Onana, Loftus-Cheek, and Chelsea illuminates the intricate workings of the football transfer market. Chelsea's potential move to include Loftus-Cheek in the deal for Onana symbolizes their inventive approach to player recruitment. Despite the uncertainty, the possibility of such a trade is exciting for fans and observers alike.
All eyes will be on Stamford Bridge this summer as the story continues to unfold. Whether Chelsea will manage to secure Onana's signature while including Loftus-Cheek in the deal is a question that will only be answered in time. Indeed, the looming transfer window promises to be an eventful period in the world of football.