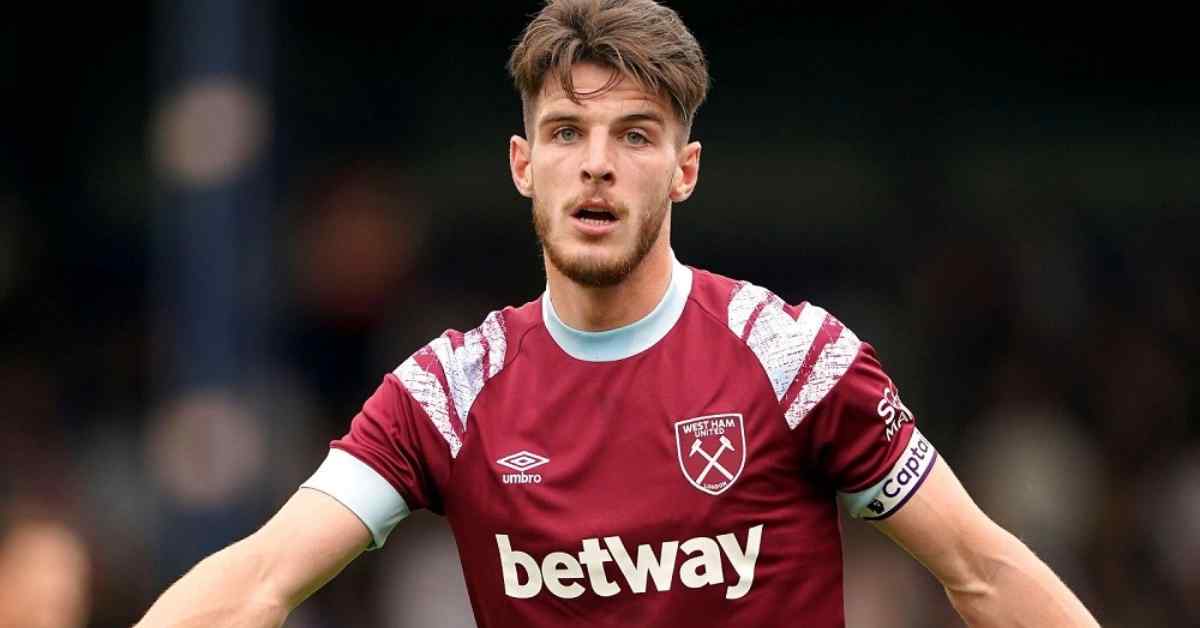 Declan Rice Transfer News: To acquire West Ham player Declan Rice, Arsenal is willing to spend £80 million. Speculation that the Gunners could go for the English international once the summer transfer market opens has come from journalist Paul Brown.
Although Rice, 24 years old, has been a constant in the Hammers' first squad since making his club debut on the last day of the 2016-17 season, it seems that he will be leaving the club at the conclusion of the season.
Fans of David Moyes' side may feel betrayed if their captain leaves for a club in the Champions League next season. The team is now on track to stay in the Premier League, but the midfielder is likely searching for greater challenges elsewhere.
Declan Rice Transfer News: Will Arsenal pay the £80m for him?
Although a number of big teams are expected to be interested in signing Rice this summer, the Emirates might be the 24-year-old's next stop since Arsenal are a team on the rise and will play in Europe next season.
He is wanted by many London clubs, and transfer expert Brown told GiveMeSport that the Gunners could be willing to pay the exorbitant price.
He said: "I have no doubt that Arsenal would pay £80 million for Declan Rice. That's not even close to what West Ham thinks he's worth, though, and that's the trouble. I do think that Arsenal will spend a lot of money this summer, even if they don't win the title, because their owners can see that they have a winner in Arteta and are on the verge of something great. And I think the budget would go up even more if they won the Premier League."
With two years remaining on his contract, Rice has been an integral part of 25 goals in 234 games across all competitions for West Ham.