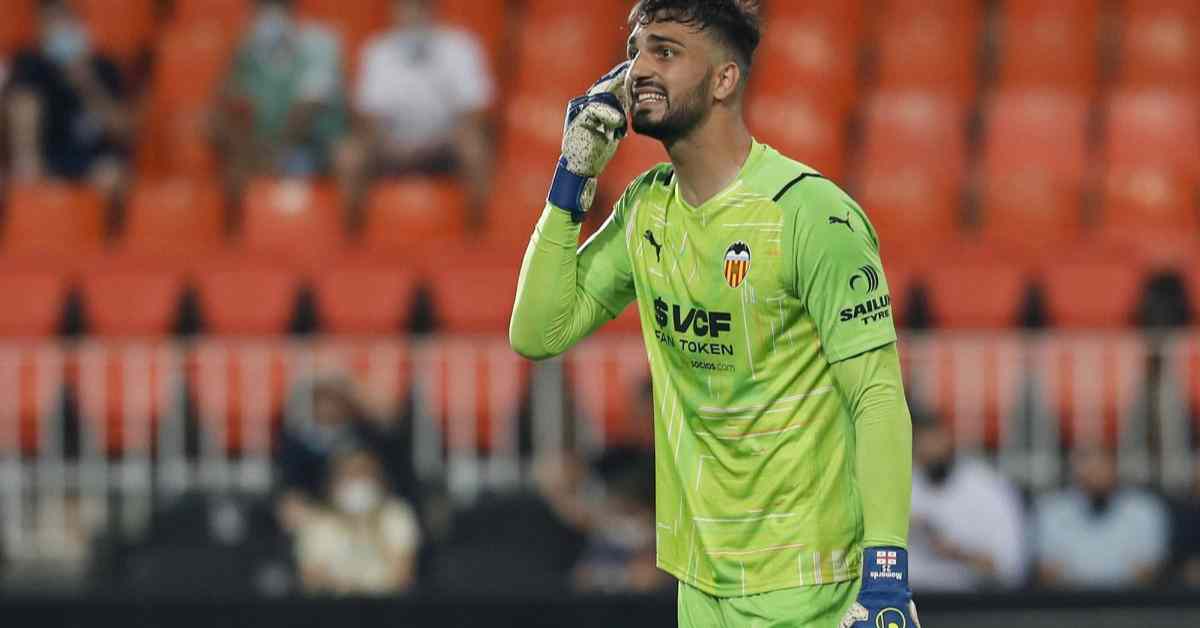 Giorgi Mamardashvili Transfer News: The 22-year-old has emerged as a key player for the Spanish club, and his exploits have piqued the interest of the London club.
It would be intriguing to see whether Chelsea and Valencia can agree on a transfer cost so that he may join the Blues at the conclusion of the season.
CalcioMercatoWeb claims that the goalkeeper's representatives were present at the recent Chelsea vs Liverpool match at Stamford Bridge while in London. It's not known whether negotiations for a move in the summer were ever discussed at the time, but the Blues are definitely eager to finalize the transaction.
Giorgi Mamardashvili Transfer News: Giorgi Mamardashvili, a goalkeeper for Valencia, has been linked to a transfer to Chelsea
According to the source, Chelsea is the team most interested in signing the 22-year-old goalkeeper.
The Blues will need to acquire a capable replacement for players like Edouard Mendy, who have been linked with a transfer away from Chelsea in recent months. The La Liga goalkeeper, who is just 22, has been performing well as of late and might turn out to be a fantastic long-term investment.
Mamardashvili may be swayed by an offer to join the London club this summer provided he is offered a firm proposal to do so. The goalkeeper's career would take a significant leap forward with a transfer to Chelsea from Valencia, and the Spanish powerhouses have little chance of convincing him to turn down a move to Stamford Bridge.