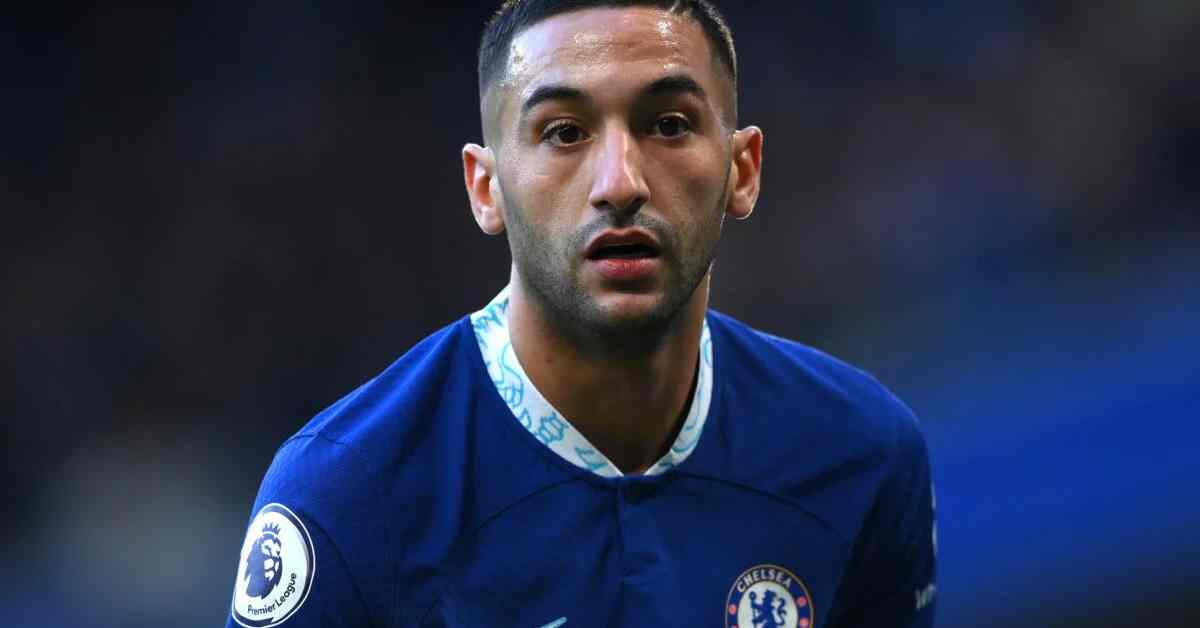 Hakim Ziyech Transfer News: After a potential transfer to PSG for Chelsea's Hakim Ziyech fell through at the last minute in January, the French club is expected to revive its pursuit of the player this summer.
Sky Sports stated that the French champions had a deal in place to send the Morocco international to Paris on loan for the season, but the trade fell through due to paperwork errors made by Chelsea.
Football Insider reports that PSG has been in contact with Ziyech in the lead-up to the summer transfer window and is planning another offer to capture him at the conclusion of the current season.
According to the source, Chelsea would be willing to allow the winger to depart for a fee between £20 million and £30 million since he is not a key member of the team.
Hakim Ziyech Transfer News: What's in store for his future?
This summer is crucial for both teams, especially Chelsea, who must thin up their overstuffed roster while searching for quality replacements. PSG, on the other hand, may have to let some of its superstars go this summer in order to comply with financial fair play, meaning that the French club will have to make some shrewder purchases at cheaper prices than normal.
Ziyech fits the bill for both teams since he is surplus to requirements at Chelsea and won't break the bank for PSG. The likelihood of a transfer happening is high given how close it came in January, but nothing is set in stone.