Uncategorized
IPL 2022, GT vs LSG: Twitter reacts as Shubman Gill takes a flying catch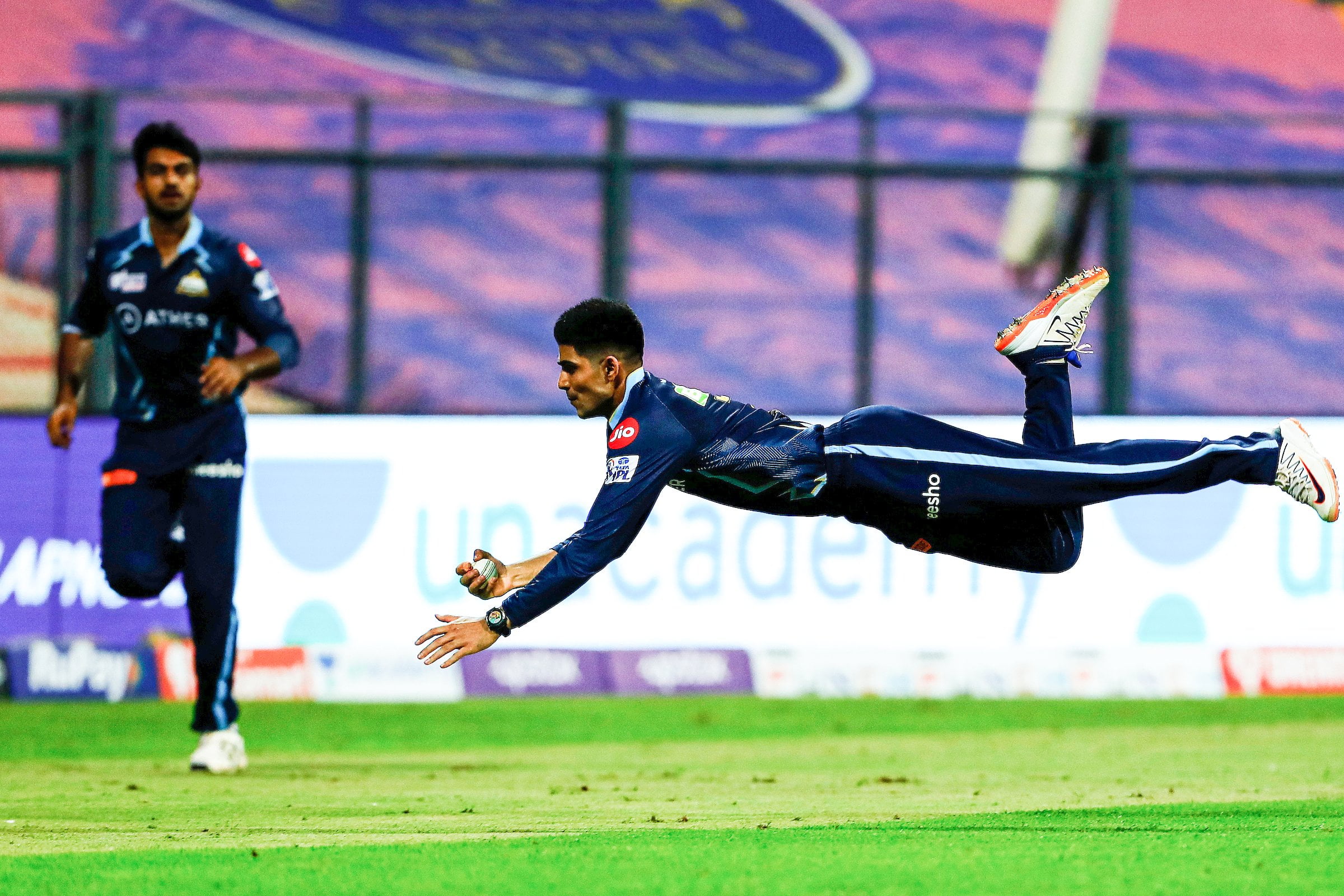 IPL 2022, GT vs LSG: The fourth match of IPL 2022 is being played between Gujrat Titans (GT) and Lucknow Super Giants (LSG) at Wankhede Stadium and it's a treat to watch for Cricket fans. In the fourth over of Lucknow Super Giants inning, Shubman Gill took an unbelievable flying catch of Evin Lewis on the bowl of Varun Aaron.
Gujrat Titans captain Hardik Pandya won the toss and decided to bowl first. Their bowlers proved him right as well, taking four wickets on a score of just 29 runs. Mohammad Shami took the three most important wickets, KL Rahul, de Kock, and Manish Pandey along with Varun Aaron, who took the wicket of Evin Lewis.
However, Lucknow Super Giants somehow made a strong comeback with an 87 runs partnership between Deepak Hooda and Ayush Badoni. Deepak Hooda played an important inning of 55 runs. Debutant Ayush Badoni also played the most important inning of the match and scored 54 runs in 41 balls. Both helped their team to reach a fighting total of 158 runs in the match.
GT vs LSG: Twitter reacts at flying catch of Shubman Gill
Exceptional catch by @ShubmanGill#LSGvGT pic.twitter.com/Q6C215tXt2

— Sachin (@Sachinword) March 28, 2022
This is exceptional catch by Shubman Gill, just wow!#cricketchallenge #cricket #Cricketnews #cricketlovers #cricketfans #cricketmemes #IPL2022 pic.twitter.com/lVVxkKAy50

— Sanam Ali (@sanamali530) March 28, 2022
Shubman Gill with the catch of the tournament so far. #shubmangill #cricket #IndianT20League #Gujarat #KLRahul pic.twitter.com/0oUveAxdzM

— Sky Exchange (@exchange_sky) March 28, 2022
Outstanding effort from @ShubmanGill #IPL2022 #GujaratTitans vs #LucknowSuperGiants pic.twitter.com/KWLAp45LQy

— KanchiRawat11 (@dream11anil) March 28, 2022
CATCH THAT, Shubman ??

ICYMI – An outstanding leaping catch from @ShubmanGill that ended Evin Lewis's stay out there in the middle.

Full video ?️?️https://t.co/Ba2xt4ksbi #TATAIPL #GTvLSG pic.twitter.com/uHESLkrBre pic.twitter.com/HKtHBsjwiC

— TATA IPL 2022 (@CRICKET___STARS) March 28, 2022
Watching shubman gill's catch on repeat

— Prar? (@praaarx) March 28, 2022
Difficult catch easy banaavana, pachi jaine runs banavana… majja ni life! ?

— Sportsbet.io India (@Sportsbetio_IN) March 28, 2022
Catch of the season

— . (@11_hxrsh) March 28, 2022
Catch of the Tournament 1
We have seen easy catches dropped yesterday and day before yesterday and lost the matches by the Big Teams. But this is tremendous one

— Just❤️? (@Just80332758) March 28, 2022
Is it a ?? Is it a ✈️? No! It's Shubman Gill!#TitansFAM, ???? ???? ???#SeasonOfFirsts #AavaDe #GTvLSG #TATAIPL pic.twitter.com/JbOG55Hl0f

— Sports Hub (@WATCHWRESTLININ) March 28, 2022
We are just in the 4th Match but did we already see the catch of the season by Shubman Gill ?#IPL2022 #LSGvGT pic.twitter.com/rtFAIvWvKY

— All About Cricket (@allaboutcric_) March 28, 2022
A splendid running catch from Shubman Gill to send back Lewis. #LSGvsGT #TATAIPL

— KatigorahPremiarLeague (@KPL2021) March 28, 2022
Have we already seen the best new ball spell AND best catch of #IPL2022 from this #GTvLSG game? Highly probable…

Incredible seam position from @MdShami11 & what a grab from @ShubmanGill. @gujarat_titans on ? on debut!

More thoughts like ⬇️⬇️ are Live @FanCode. Check it out pic.twitter.com/BImrqfnzVF

— Suhail Chandhok (@suhailchandhok) March 28, 2022
Also Check: NZ vs NED 1st ODI Dream11 Prediction Today Match – Live Score, Team News, Top Picks, and Stats