Players Biography
Jeeva Kumar Biography (Kabaddi – India): Early Life, Career, Pro Kabaddi League, Family, Wife, Kids, Awards, Achievements, Records, Social Media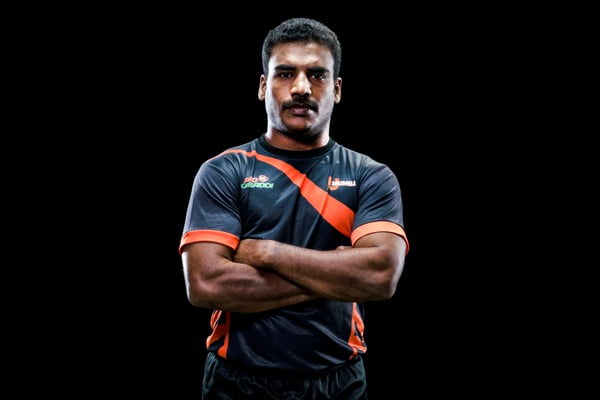 Jeeva Kumar Biography
JEEVA KUMAR born on 5th January 1981 is an Indian Kabaddi player and is currently playing for Bengal Warriors in the VIVO Pro Kabaddi League. Jeeva, being one of the most experienced players in the league, played for U Mumba for 4 seasons and helped them capture a PKL tile in 2015. Known for his powerful dashes and as a Super Tackle specialist, he was part of the Indian team winning gold at the 2010 Asian Games which were held in China. Jeeva Kumar is regarded as the most patient and leading defender of the team.
| | |
| --- | --- |
| Full name | Jeeva Kumar |
| Age | 40 years (as per 2021) |
| Birthplace | Tamil Nadu, India |
| Date of Birth | 5th January 1981 |
| Height | 179cm |
| Nickname | – |
| Parent | – |
| Spouse | Subhashini |
| Kids | Adhis Jeeva Kumar Aarush Jeeva Kumar |
| Sport | Kabaddi |
Let's dive deep into Jeeva Kumar's life and talk about and talk about Jeeva Kumar's Biography.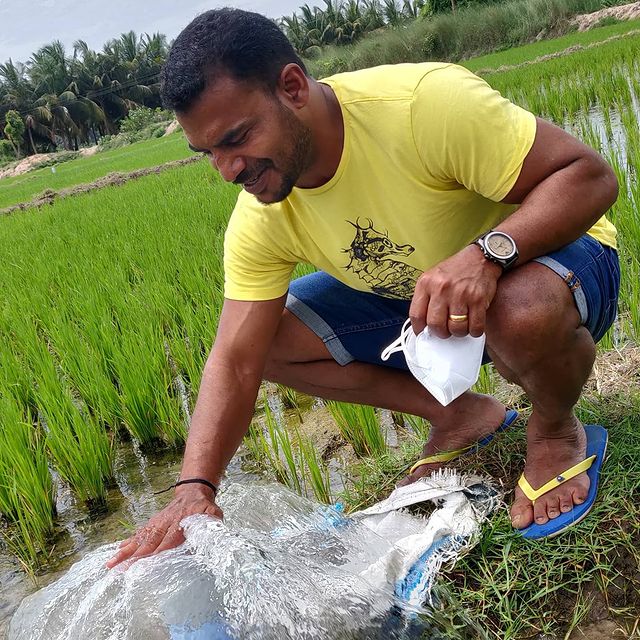 Jeeva Kumar Biography: EARLY LIFE
Jeeva was born on 5th January 1981 in Tamil Nadu, India in a middle-class family who started to play kabaddi during childhood getting inspired by his village seniors. At starting, he played the sport just for fun and represented his school in inter-school competitions, but after getting praised by his opponents he decided to pursue it as a full-fledged career.
Soon, he was selected in the state kabaddi team and astonished everyone with his defending skills. He was called up to the Senior National Kabaddi Team for the 2010 Asian Games and was fortunate to win his first international gold medal. In 2014, he qualified for the VIVO Pro Kabaddi League and was bought by U Mumba in the 1st PKL season and retained with the team for 4 seasons.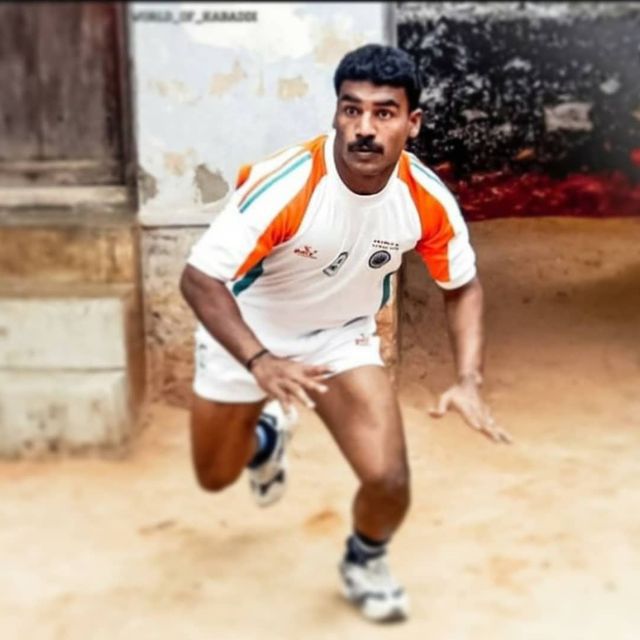 Jeeva Kumar Biography: CAREER
Jeeva was selected in the Senior National Kabaadi squad for the 2010 Asian Games and had an amazing performance and won a gold medal defeating Iran in the finals with a score of 37-20 points.
Jeeva Kumar Biography: Pro Kabaddi League
His professional career started after being qualified for the VIVO Pro Kabaddi League in 2014.
In the 1st PKL season, he was bided by U Mumba and had an astonishing performance scoring 16 tackle points in 9 matches.
He retained with the team for the next three PKL seasons.
In 2nd season, he scored 1 raid point and 38 tackle points in 13 matches with mind-blowing 7 Super Tackles. Picking up 7 Super Tackles, he was known as the best defender for the season leading his team to a victory in the 2nd season and grabbing their 1st PKL Title.
He again had a consistent performance in the consecutive season scoring 31 tackle points in 16 matches.
His lowest performance came in the 4th PKL season. He scored a total of just 26 tackle points in 14 matches.
In the 5th season, he was released by U Mumba and was signed to U.P Yodha and retained with the team till the next season. He had an unbelievable season with the Yodha's scoring his personal highest PKL tackle score with 44 tackle points and 7 Super Tackles in 22 matches.
In the 6th season, he scored 40 tackle points with 1 Super Tackle in 19 matches.
For the 7th season, he was signed to Bengal Warriors and scored a total of 39 points in 22 matches throughout the season leading the defenders of the team and winning the 1st PKL title of Warriors.
Jeeva Kumar Biography: FAMILY
Jeeva Kumar Biography: WIFE AND KIDS
Jeeva Kumar married Subhashini.
The couple is blessed with 2 sons, Adhis Kumar and Aarush Kumar.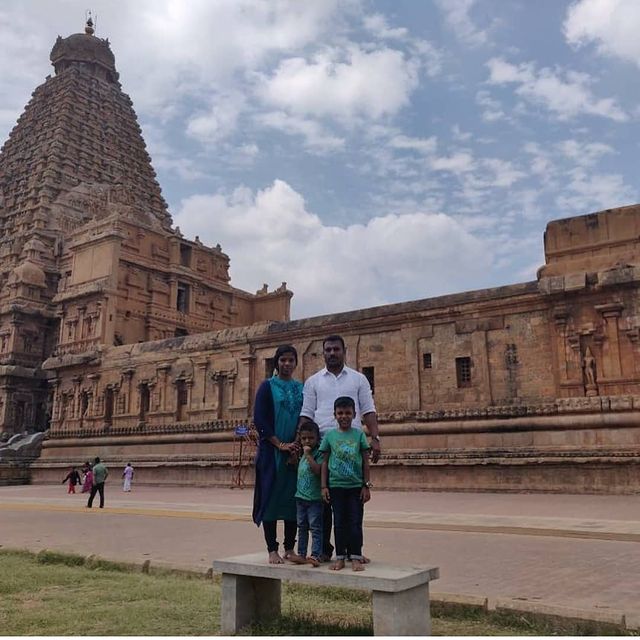 Jeeva Kumar Biography: AWARDS AND ACHIEVEMENTS
2010 Asian Games – Gold.
Pro Kabaddi League title (2015) – U Mumba.
Jeeva Kumar Biography: Records
Highest scorer as a defender in 7th season – 39 points.
Jeeva Kumar Biography: SOCIAL MEDIA
Instagram – @jeevakumar66.
Twitter – @N.A.
Terrific to see yet another dependable veteran raking in the ?!
Jeeva Kumar, who's tasted ✌? title wins, is now a Delhi-wala #vivoPKLPlayerAuction @DabangDelhiKC pic.twitter.com/QFSUZ5qyZI

— ProKabaddi (@ProKabaddi) August 31, 2021