Uncategorized
Jose Mourinho Makes Huge Statement On David De Gea Post Chelsea Loss
As Manchester United keeper David de Gea took the blame for their FA Cup loss to Chelsea, a lot of angry fans vented out their frustration. There were a lot of comments on social media as well, as to how he should be dropped. Pundits on various channels and platforms had their say as well. Another one to voice his opinion on the entire matter was former United and current Spurs boss Jose Mourinho.
Criticism Post The Chelsea Defeat
There have been a lot of errors made by the Spanish international, which have been highlighted this season. Twitter also suggested that his career at Old Trafford was probably over. Another question that was being raised was about why Sergio Romero wasn't even started in the match.
Last month, club legend Roy Keane had been "swinging punches" at the goalie. This was with regards to the way he conceded a goal against Tottenham. He suggested that De Gea should not be allowed to get on the team bus.
Despite all the criticism, less than a year ago, De Gea signed a new bumper deal with the Manchester-based side. His current deal keeps him at Manchester United till June 2023.
What Jose Mourinho Told Sky Sports
Regarded as the world's best goalies at one point of time, he is currently at a staggering £375,000-per-week wage. With that being said, Jose Mourinho told Sky Sports, "De Gea? I think the moment when he signed his huge contract, is the moment I do not think United needs to pay as much as that to have him."
"One or two years ago he had the world after him, in this moment, the majority of the big doors were closed. The Real Madrid door is closed, they don't need a goalkeeper after [Thibaut] Courtois. Barcelona is closed with young and fantastic [Marc-Andre] ter Stegen and Paris Saint-Germain is closed too as they signed Keylor Navas who is a very good goalkeeper. I do not see the pressure."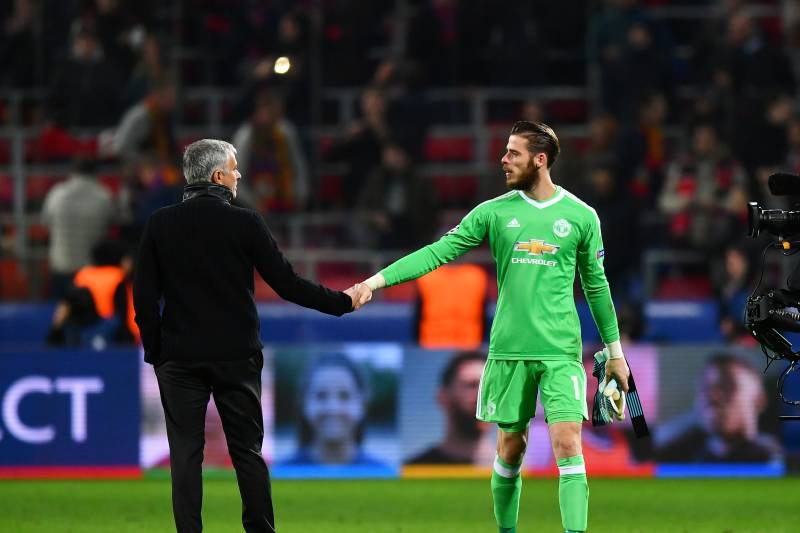 What Next For De Gea?
"Who is going to pay David these numbers? (De Gea) gets a phenomenal contract in a moment where he has a bit lucky to get it. Is he good? Yes, he is very good. David is much better on the line than coming out. I think in goal, his agility and technical level are second to none."
Based on these recent performances from this season, a lot of fans backed Romero to be their first choice. The hashtag/tag was also trending on Twitter. Fans were also keen on having Dean Henderson back at The Theatre Of Dreams as soon as possible so that he can be United's first-choice keeper next season. Things will really get interesting in the days to come.