Julius Erving Biography:Julius Erving born on 22nd February 1950 is a former basketball player who dominated the ABA (American Basketball Association), which later merged with NBA in the 70s and 80s. Known for his extraordinary slam dunks, he is the eighth highest-scorers in the ABA/NBA with a total of 30,026 points. He played for Virginia Squires in ABA and later played with Nets and Philadelphia 76ers in his NBA career. Julius being the most influential ABA/NBA took retirement from NBA in 1987 playing 800 games with an average of 22 ppg (points per game). He has won three championships and was awarded the Basketball Hall of Fame for his crucial influence and role in modernizing the basketball sport.
| | |
| --- | --- |
| Full Name | Julius Erving |
| Birthplace | East Meadow, New York, USA |
| Date of Birth | 22nd February 1950 |
| Height | 204cm |
| Age | 73 years (as per 2023) |
| Nickname | Dr. J |
| Parent | Julius Erving (father) Callie Mae Erving (mother) |
| Spouse/Relationship | Turquoise Erving (Ex-wife) Samantha Stevenson (Ex) Dorys Madden (Wife) |
| Kids | Jules Erving, Corey Erving (sons) Alexandra Stevenson, Justin Kangas, Julieta Erving, Jazmin Erving (daughters) |
| Sport | Basketball |
Let's dive deep into Julius Erving's life and talk about Julius Erving's Biography.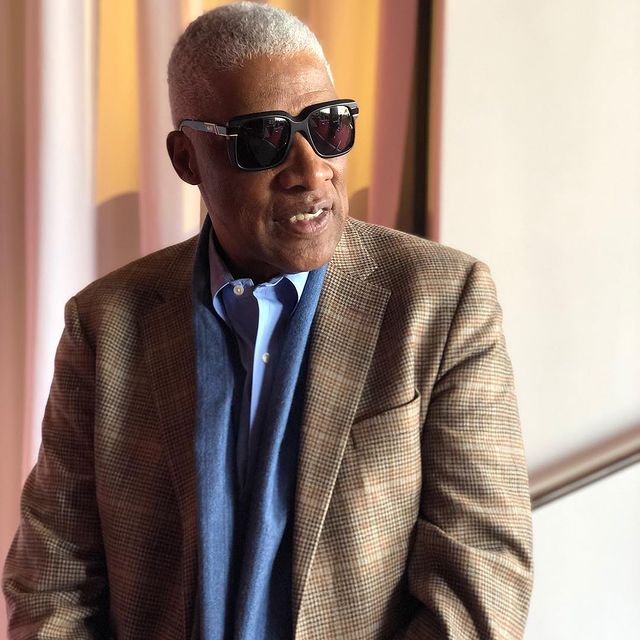 Julius Erving Biography: Early Life
Julius was born in a family of three children to Julius Erving (father) and Callie Mae Erving (mother) in the East Meadow part of New York. He lost his father when he was just 7 years in a car accident and his mother, Callie was left alone to raise and feed a family of three children. At the age of 13, his family moved to Roosevelt, New York to live a safe life and keep themselves financially sustain.
In the new area, he studied at the Roosevelt High School where he practiced and competed in basketball tournaments. It was the place where his nickname Dr. J emerged. In his school career, Julius advanced with his basketball skills and in 1968, he enrolled himself at the University of Massachusetts. Soon he started playing for his university team and represented the team at the NCAA Men's Basketball.
After completing his junior college, he left Massachusetts to sign a contract with the ABA's Virginia Squires for seven years with $500,000.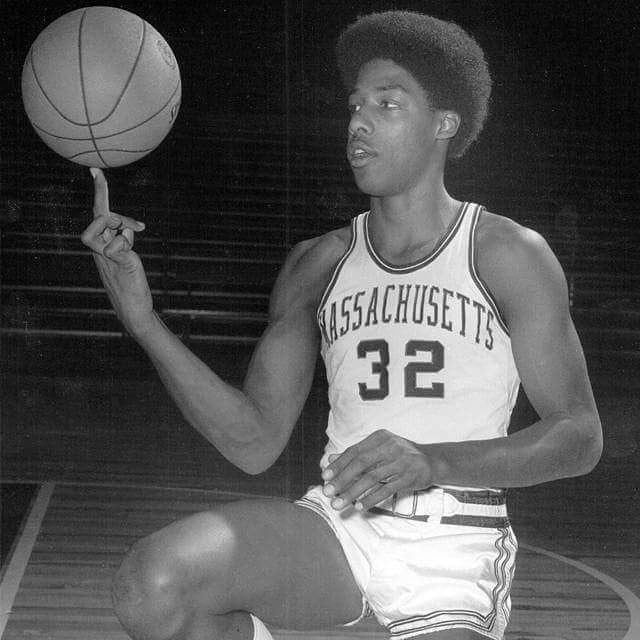 Julius Erving Biography: Career
He was signed for 7 years with ABA's Virginia Squires for $500,000 dropping his college after completing his junior college.
In his first season, he achieved immense fame and recognition for his extraordinary Slam Dunking with an average of 27.3 ppg. He played a major role for his team clearing the way till Eastern Conference Finals but was conquered by New York Nets. With an astonishing performance, he was given a spot in All-ABA Second Team and ABA All-Rookie Team.
In 1972, he was poorly stuck in a contract dispute with NBA's Milwaukee Bucks and Atlanta Hawks. In the 1972 NBA draft, he was picked by Milwaukee Bucks in the season but signed a contract with Atlanta Hawks a few months before the contract with the Bucks with an advance of $250,000 with a total amount of $1 million and soon started training with them.
It resulted in a contract dispute with ABA's Virginia Squires, NBA's Milwaukee Bucks, and Atlanta Bucks. Soon, the Squires filed court papers against Julius forcing the judging panel of the NBA to debar him from playing NBA. The three-judge panel of the NBA eliminated Julius Erving from participating NBA and returned ABA playing with the Squires.
Returning the ABA with the Squires, he astonished everyone with his highly skilled and experienced performances with an average of 31.9 ppg.
The Squires faced financial difficulties in the 1973-1974 ABA season for which they were forced to sell Julius to New York Nets for $2.8 million.
The Nets also paid $425,000 to Hawks to clear the legal problems faced between them and Julius. In his first season for the Nets, he had an astonishing performance throughout the season paving the team for the ABA championship becoming the MVP of playoffs.
He had a similar performance in the consecutive season achieving MVP for the second in playoffs.
He helped the Nets secure their second ABA title in the 1975-1976 season.
In the merging of ABA with NBA in 1976, Nets sold Julius to Philadelphia for $3 million.
For the NBA season of 1976-1977, he helped the team reach the NBA finals but was defeated by Portland Trail Blazers.
He played an important role in the 76ers and helped them to make their mark till the NBA semi-finals for consequent 2 years.
Similarly in 1980, they lost to the team of Los Angeles in the NBA finals with a small margin.
Getting defeated again in the finals of 1982 to Los Angeles Lakers, the 76ers signed Mosses Malone in the next season.
The decision of signing Mosses Malone was favourable for the team in the 1972-1973 season, they flawlessly cleared their way for the NBA championship conquering Los Angeles Lakers in the finals.
After securing their long-awaited championship, Julius faced his career's extreme downfall in the NBA for the next few seasons.
Finally, in 1987, he announced his retirement from NBA. 
Hustle, a 2022 film starring Adam Sandler and Juancho Hernangómez, featured Erving in the role of himself.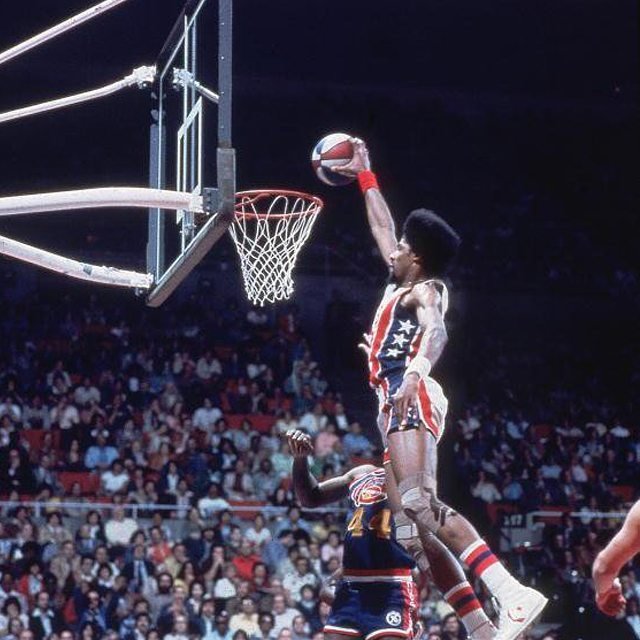 Julius Erving Biography: Family
Julius was born in a Christian family of three children to Julius Erving (father) and Callie Mae Erving (mother) in the East Meadow part of New York.
His father passed away in a car accident when Julius was just seven years old and his mother was left alone to raise three children without any financial backup.
He has two siblings, Marvin Erving and Alexis Erving.
Julius Erving Biography: Wife and Kids
Julius married Turquoise Erving in 1972.
The couple was blessed with four children. One of his sons, Corey was found dead at the age of 19 getting drowned in his car in a pond.
In 1979, he had a secret relationship with a sports anchor, Samantha Stevenson which resulted in the birth of a famous tennis player, Alexandra Stevenson. Later in 2008, Julius and his daughter, Alexandra started dating each other.
He had a second child outside of his marriage with Turquoise with a lady named, Dorys Madden in 2003.
Subsequently, he was divorced from Turquoise Erving in 2003.
Julius married Dorys Madden in 2008. The couple is blessed with three children.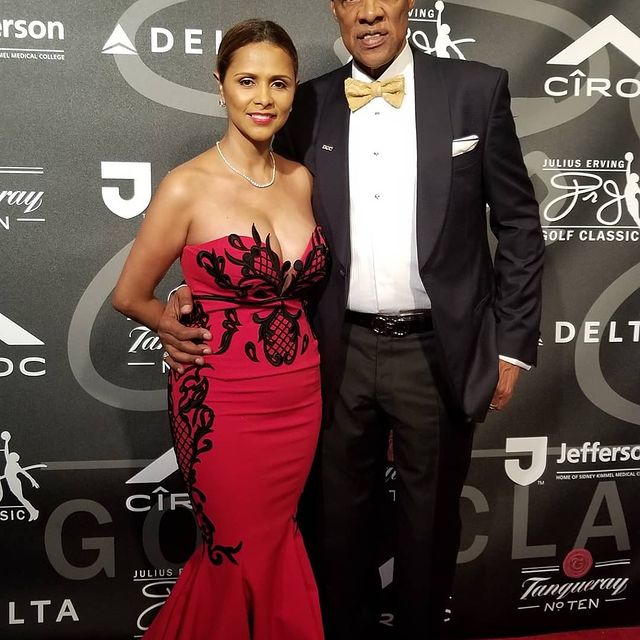 Julius Erving Biography: Brand Endorsements
Converse.
Coca-Cola.
Colgate.
Julius Erving Biography: Awards and Achievements
ABA Championship (2 times) – 1974, 1976.
ABA MVP (2 times) – 1974, 1976.
NBA Championship – 1983.
NBA MVP – 1981.
NBA All-Star (11 times) – 1977 to 1987.
ABA All-Star (5 times) – 1972 to 1976.
ABA Slam Dunk Champion – 1976.
Walter J. Kennedy Citizenship Award – 1983.
American Express Man of the Year – 1983.
Basketball Hall of Fame – 1985.
Jackie Robinson Award – 1993.
Julius Erving Biography: Records
7th highest scorer in ABA/NBA with 30,026 points.
One of seven players to eclipse the mark of 1300 steals and 1300 blocked shots.
Julius Erving Social Media