Cricket
WATCH: Kane Williamson takes an exceptional catch to send off Prithvi Shaw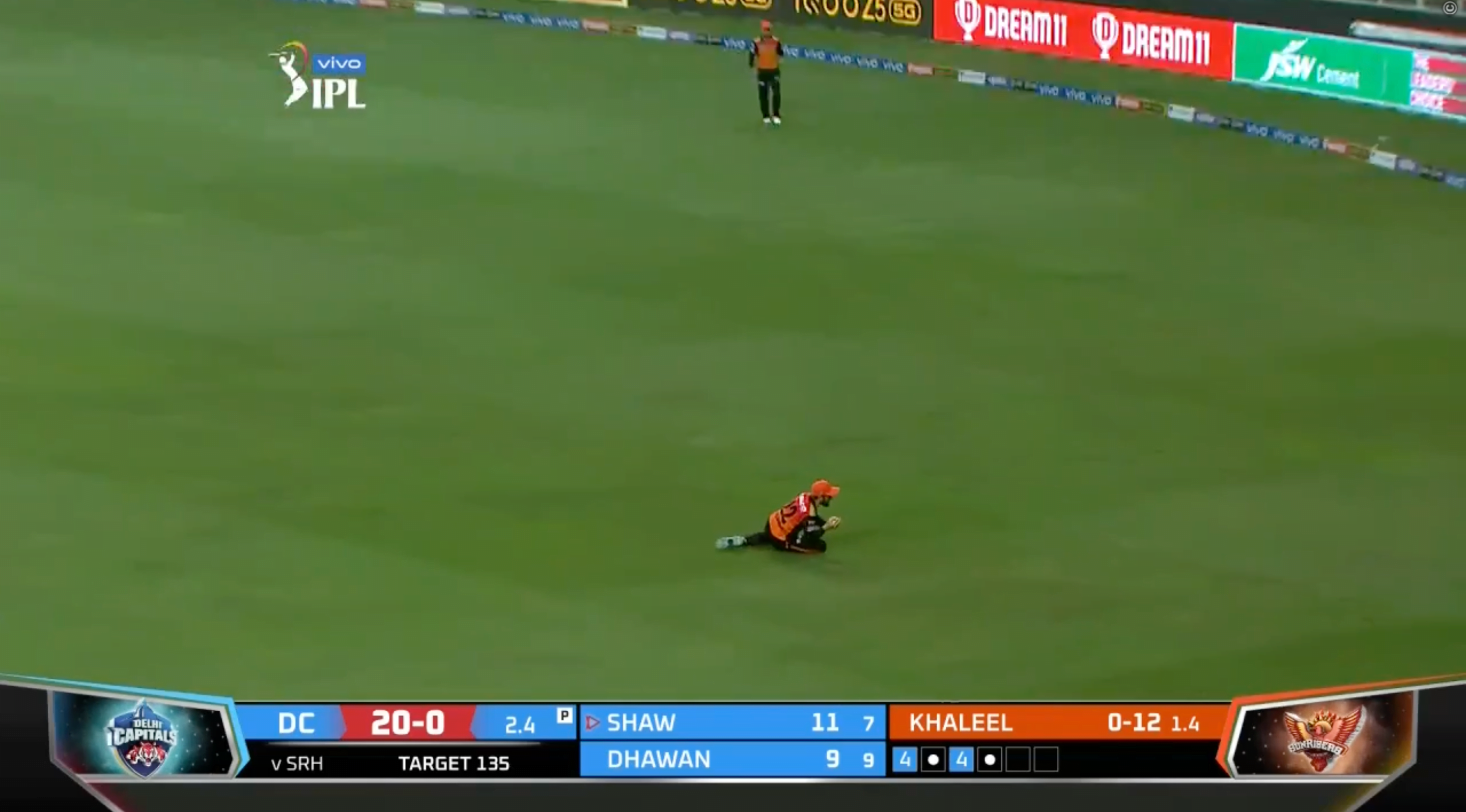 Sunrisers Hyderabad captain Kane Williamson has just taken a stunning catch that will definitely be in contention to win the best catch of the season award. Though not the coolest catch we have seen in the season so far, the fact that the Kiwi skipper made such a difficult catch look so easy, needs to be given the credit it deserves. However, apart from Williamson's catch, nothing has been going in his favour tonight.

Sunrisers Hyderabad were off to an awful start to the match after losing a number of important wickets early on. Former SRH captain David Warner, who lost his captaincy in the first phase of the season due to his poor performance, continued his terrible run and departed for a duck. SRH skipper Kane Williamson also failed to live upto the expectation and he too departed after making just 18 runs despite getting as many as two lifelines in the form of dropped catches. But then, that has been the story of the entire SRH batting lineup tonight. None of them managed to impress and their entire batting lineup tumulted down for just 134 runs.
You may also like:

While coming on to chase a low target, Delhi Capitals got a dream start. Although Prithvi Shaw departed for just 11 runs, Shreyas Iyer and Shikhar Dhawan took over the control of their innings. It was for the dismissal of Prithvi Shaw that Kane Williamson took the terrific catch. While facing Khaleel Ahmed in the 4th delivery of the 3rd over, Prithvi Shaw played a lofted shot that went too high up.

Kane Williamson, who was fielding at Mid-on, had the ball way out of reach but he sprinted as fast as he could and then took an exceptional running catch from the behind. The commentators and the spectators in the stadium were all full of praises for the New Zealand captain.
Kane Williamson's catch