Uncategorized
Karbonn Andhra T20 Dream11 Fantasy Prediction: LEG-XI vs WAR-XI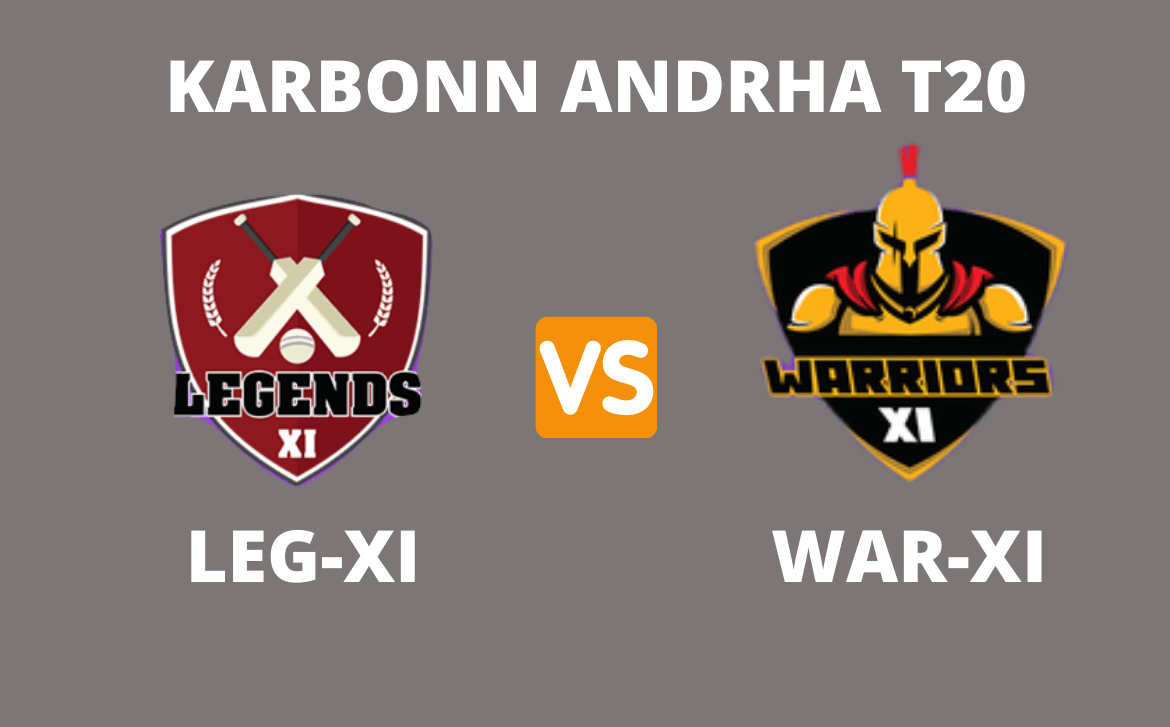 Legends XI will take on Warriors XI in the 30th match of the Karbonn Andhra T20 tournament. Both the teams had a poor start to the tournament as Legends XI are at the bottom of the table while Warriors XI are just above them with 6 points.
Karbonn Andhra T20 LEG-XI vs WAR-XI Match Details:
Date: November 5, 2020
Time: 1:30 PM
Venue: Dr PVG Raju ACA Sports Complex, Vizianagaram, Vizianagaram
Karbonn Andhra T20 LEG-XI vs WAR-XI Broadcast Details:
There is no live broadcast for the match between Legends XI and Warriors XI. Live score will be available on websites.
Karbonn Andhra T20 LEG-XI vs WAR-XI Key Players:
Legends XI
G Jayawardene is in a good touch with the bat. He can score runs in important stages and with the side losing one game after another, it's now or never for Jayawardene to play a big knock.
Warriors XI
P Saran Teja has the ability to play big knocks in the middle-order. He can be a handy pick in the side. The wicket-keeper batsman scored 32 runs in the last game.
LEG-XI vs WAR-XI Predicted XI:
Legends XI: B Sivacharan Singh (WK), K N Prudhvi Raj, G Jayawardhane, K Karanshinde, M Raju Kulayappa, Sk Noor Basha, K Maheep Kumar, S Charan Sai Teja, G Manish, GS Ashish Reddy, I Kartik Raman
Warriors XI: P Saran-Teja (WK), Murumulla Sriram, M Harshavardhan, R Atchutha-Rao, Prasanth Kumar, Mohammad Rafi, SK Md-Kamil, PP Manohar, B Satwik, J Durga-Kumar, E Dharani Kumar
LEG-XI vs WAR-XI Fantasy XI:
Wicket keeper

1) K N P Raj
2) P Saran-Teja

Batsmen

3) G Jayawardene
4) M Sriram (vc)
5) K Karanshinde

All rounder

6) P Kumar (c)
7) M Rafi
8) G A Reddy

Bowlers

9) I K Raman
10) P Tejaswi
11) M H Reddy