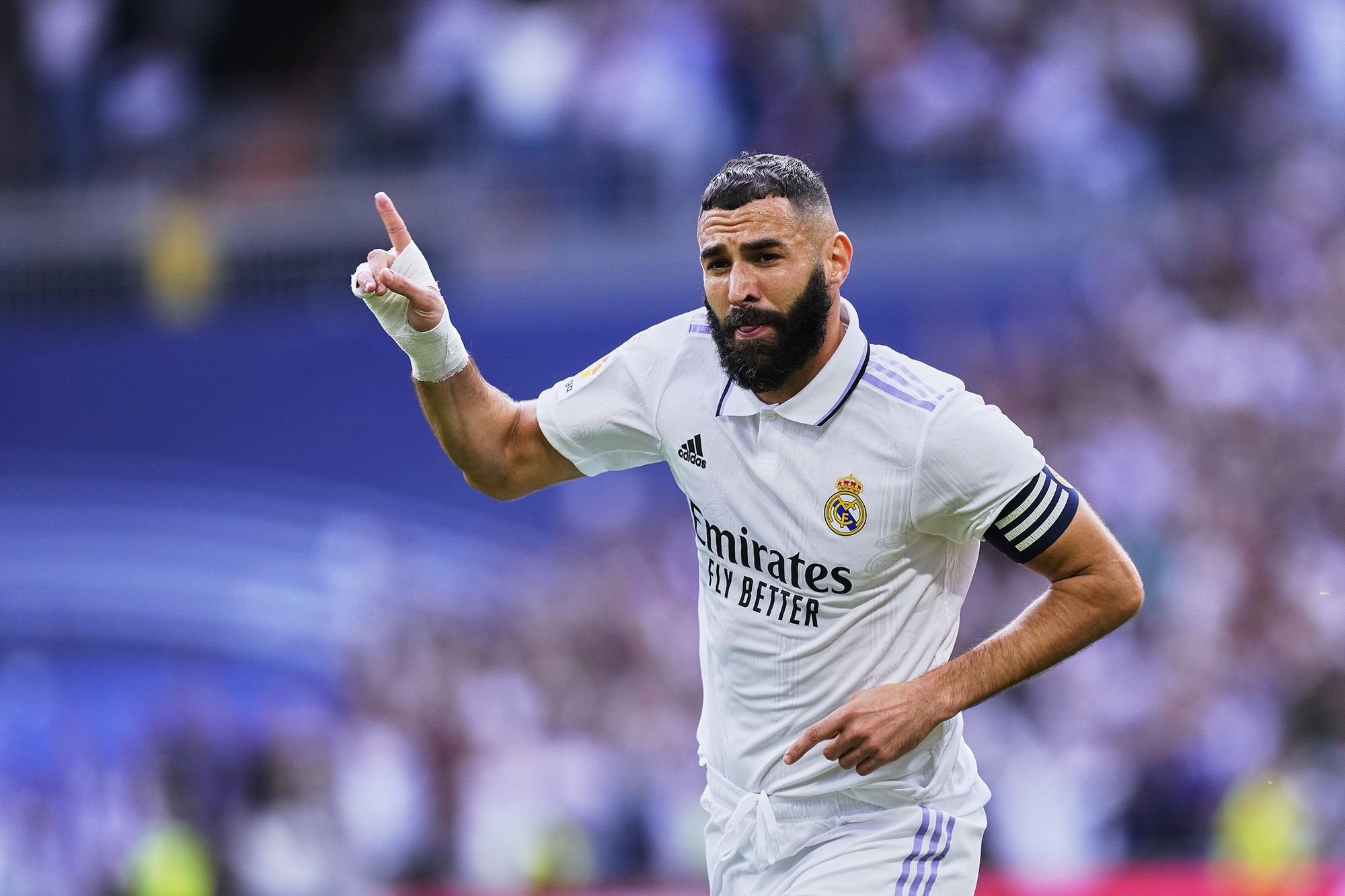 Karim Benzema Transfer News: Reportedly extending his stay at the Santiago Bernabeu for another year, Karim Benzema has signed a one-year contract extension with Real Madrid.
Benzema, 35-year-old, reportedly renewed his contract with Los Blancos president Florentino Perez, as reported by Diario AS. The Frenchman knows that he may play his last season with the La Liga powerhouses.
Benzema became a fan favourite with Los Merengues after being recruited by Perez in 2009. In 640 games, the striker has scored 349 goals and dished out 165 assists. In 35 games played in all competitions this season, he has scored 26 goals and added six assists.
With the inclusion of a 'Ballon d'Or clause,' Benzema has extended his time with Real Madrid until 2024. Last year, Los Blancos were captained by the Frenchman and won both the La Liga and the Champions League. France Football awarded him the Ballon d'Or for his outstanding performance throughout the season.
Karim Benzema Transfer News: Karim Benzema has made a decision on his Real Madrid future
After last season, the Frenchman led all scorers in both La Liga (27) and the Champions League (15). His new contract comes after he became just the sixth player in Champions League history to reach 150 appearances the day before. On Tuesday (April 18), he played a role in Carlo Ancelotti's 2-0 (4-0 aggregate) victory against Chelsea in the quarterfinals.
Benzema is reportedly pushing for Real Madrid to add to their assault for the next season. When he eventually leaves in 2024, 16-year-old Brazilian sensation Endrick from Palmeiras will have just arrived at the club.
Real Madrid, the current Champions League champions, defeated Chelsea, 2-1, thanks in large part to an outstanding performance by Rodrygo. Thanks to some slick counterattacking play by Los Blancos, he scored a pair of excellent goals.
Next up for Ancelotti's squad is whoever emerges victorious between Bayern Munich and Manchester City. The away team now has a 3-0 advantage in the series. On Wednesday (April 19) at home, the Bavarians will have a difficult challenge in the second leg. The match will take place at Allianz Arena.
Rodrygo hasn't ruled out a miraculous comeback at the Allianz Arena. Rodrygo made a passing reference to Madrid's historic run in the Champions League in 2021-22. They won the tournament thanks to their comeback victories against PSG and Manchester City.
In other news Eric Bailly Transfer News: Will Olympique de Marseille sign him permanently from Manchester United?