Former Manchester United centre-back and now a pundit Rio Ferdinand had made a transfer claim that Arteta and Arsenal must look at if they are to carry on their recent good work in the next season. The side from North London made huge headlines on Saturday night by eliminating competition favourites, Manchester City in the semifinals of the FA cup. This victory came days after they shattered the dreams of league champions, Liverpool from being centurions. Arteta implemented a potent model to approach these two huge games as his side impressed with their defensive displays. Season flops like David Luiz and Mustafi became a steady figure in the backline while Lacazette got back his form along with even deadlier Aubameyang upfront.
Despite finding an enchanting solution to get this team functional in such a way, Arteta will wish Arsenal won't draw out results by such methods in the near future. His work was to steady the ship that was falling so miserably under the former boss, Unai Emery and turn the course of the season that otherwise without these wins would have looked shambolic.
Ferdinand asks the Arsenal faithful to build the team from here by making a significant addition to the back four or back three as preferred by their Spanish manager.
What Rio Ferdinand Said About Arsenal?
Talking to BT Sport after the clash that saw Aubameyang score twice to keep their hope of winning this silverware intact, Rio said, " No and he is (Arteta) not stupid enough to think it will (performance like today will win them the league)"
"He seems very well educated football-wise. He knows exactly what he wants to achieve. I think as much as talent, it is about characters as well for this Arsenal squad going forward to keep improving on where they are."
"Defensively I still think, centre-back they need to buy, definitely. I do not think they have a partnership there. Any team goes on to win things has a partnership there. It is the real foundation of any team."
This is a statement that all Arsenal fans and neutrally everyone will agree upon. The club has sorted out their defensive fragileness in recent days but in order to be the team to challenge top-sides and eventually be a real contender for the ultimate prize, there must be a signing or two that change the whole dynamism of the club.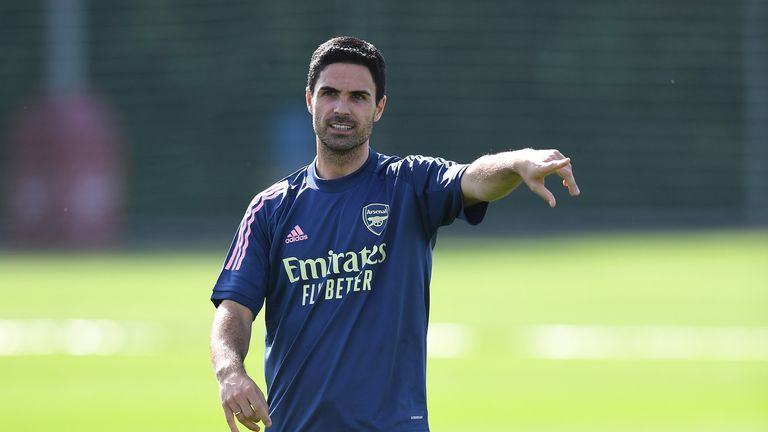 What The Gunners Really Need To Do?
Their defensive structure in the previous two games was massive. Interestingly, David Luiz and Mustafi hardly put a foot wrong in those crucial ties. Kieran Tierney has turned out to be the man to rely upon after his long spell out due to injuries. In the long run, Arsenal rather wants to be a free-form attacking side. A side with a solid defence to extract the necessary three points. Thus, this is now a mission change for them.
The club had drive criticism on their transfer activity in recent years. This has ranged from wasting money on devalued players to board's inactivity in crucial periods. Arsenal was plagued by their performance both on and off the pitch. The fact that the highest earner in the squad is not good enough to even make an appearance at any time on the pitch says it all.
In Arteta, Arsenal could find a blessing to get back to the level expected from them. For that, the manager needs backing to bring appropriate players in. He needs to get players as per his choice. Further, he must rely on the youth in the ranks to be a formidable side in the future.