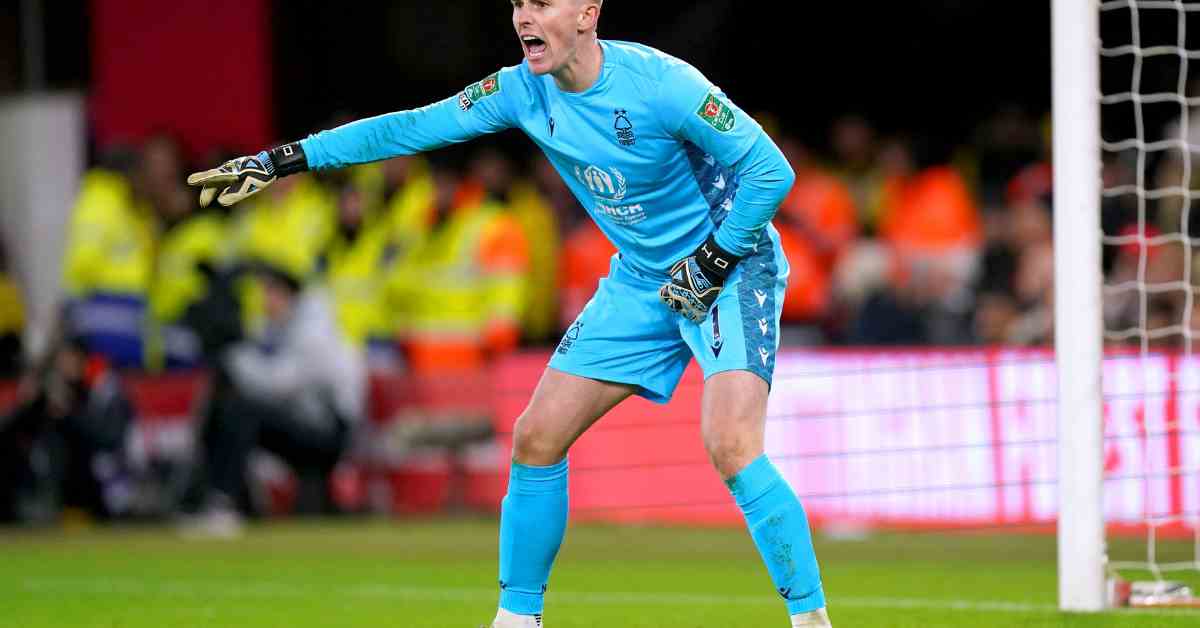 Manchester United Transfer News: Manchester United is willing to trade goalkeeper Dean Henderson for £30 million, so he may soon be looking for a new team. According to Football Insider, Spurs are out of the running to sign the English international, who may go elsewhere for a new club in the next offseason.
Last summer, Dean Henderson's controversial statements about Manchester United caused a media frenzy. The goalkeeper who wanted to leave the club said that Ole Gunnar Solskjaer had promised him increased playing time but never delivered.
Under Solskjaer, David De Gea was reinstated as the starting goalkeeper after a short absence, and Henderson was never given another chance despite his impressive performance during his brief stint. Henderson went on loan to Nottingham Forest for a year, where he was a huge success until he was injured.
The arrival of Winter His starting job has been taken by Keylor Navas, and Steve Cooper may continue to use the veteran Costa Rican. The club is eager to transfer Henderson back to Manchester United.
Since De Gea is about to sign a new deal, the England international has been cut from Erik ten Hag's plans. The Wantaway goalkeeper has to find a new team and is hoping that he receives offers from Premier League clubs this summer.
As they search for a new goalkeeper, Chelsea are said to be keeping an eye on his status. While he is not necessarily their first choice to replace Kepa Arrizabalaga or Edouard Mendy, they do see him as a potential replacement for either of those players. They also include Robert Sanchez and Illan Meslier on their list.
Manchester United Transfer News: Manchester United is willing to trade goalkeeper Dean Henderson to Tottenham for £30 million
In recent months, Tottenham has expressed serious interest in signing Henderson. Although it was previously reported that they still had a fondness for the mercurial Manchester United player, the most recent article says they may withdraw from contention entirely.
Spurs' current transfer intentions, which may include Henderson, might be altered if lingering issues are resolved. Spurs have chosen to replace Hugo Lloris, who has made several mistakes, this summer, and they may consider other goalkeepers than Henderson for the position.
Furthermore, Spurs may not be interested in signing the youngster for £30 million since he has not yet reached his full potential on the field. Henderson may need to go elsewhere, but no team seems interested in signing him at his current asking price.