Meraj Sheykh Biography
MERAJ SHEYKH born on 26th May 1988 is an Iranian All-Rounder kabaddi player. He plays for the Iranian National Kabaddi Team and Dabang Delhi in the VIVO Pro Kabaddi League. Ranked as the PKL's top All-Rounder in all the scoreboards has extreme flexibility and agility which helps him to lead his team with both, raiding and defending scores. Known for his signature move, SCORPION KICK, he panics his opponents with his high skilled movement and strength to carry any player beyond the center-line.
| | |
| --- | --- |
| Full Name | Meraj Sheykh |
| Birthplace | Sistan, Iran |
| Date of Birth | 26th May 1988 |
| Height | 175cm |
| Age | 33 years (as per 2021) |
| Nickname | Cheetah, Magical Meraj |
| Parent | – |
| Spouse | – |
| Kids | – |
| Sport | Kabaddi |
Let's dive deep into Meraj Sheykh's life and talk about Meraj Sheykh's Biography.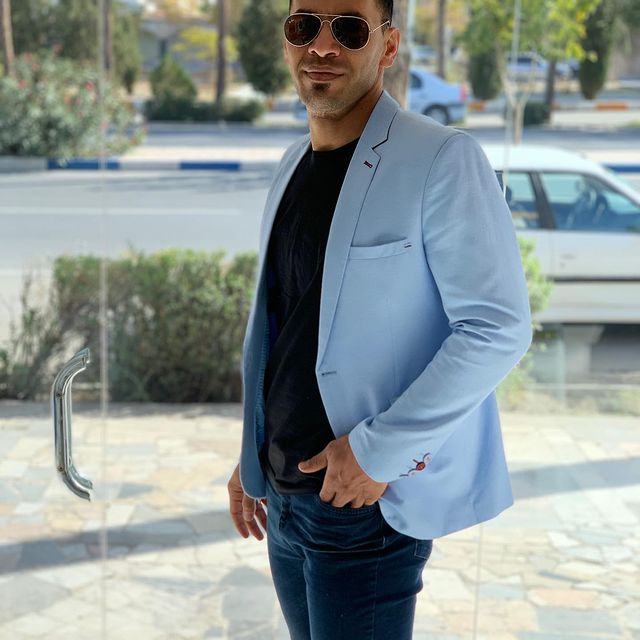 Meraj Sheykh Biography: Early Life
Meraj was born in Sistan, Iran in an Islamic family with no sports background. He started playing kabaddi from the age of 12 but pursued wrestling as a full-fledged career. Meraj trained wrestling for about 10 years, but later due to unfavorable conditions, was forced to shift the sport to kabaddi.
Training wrestling for more than 10 years helped Meraj to gain more flexibility and swiftness for kabaddi. He shocked his opponents with his strength and agility and soon started competing professionally. Later, he was selected for the Senior Iranian Kabaddi Team.
Meraj Sheykh Biography: Career
Meraj made his first international debut representing Iran in 2016.
He led his team in the finals to play against the Indian team and was the most abrupt player for the Indian team for whom they had to strengthen their defending and raiding skills, but they were defeated in the finals.
Meraj Sheykh Biography: Pro Kabaddi League
Meraj was fortunate to get qualified for the VIVO Pro Kabaddi League in the 2nd season.
In the 2nd season, he was bought by Telegu Titans and was adjudged as the captain of the team and became the 1st overseas player to captain any team in PKL history and retained his position and team for 2 seasons.
For season 2, he scored a total of 38 points in 15 matches including 3 Super Raids and 1 Super 10.
In the 3rd season, he scored 27 raid points and 21 tackle points in 14 matches.
He was released by Titans in the 4th PKL season and was bought by Dabang Delhi, where he retained with the team till the last PKL season.
In his first season with the alliance, he scored a total of 104 points in 20 matches with 3 Super Raids and 2 Super 10s.
For the 6th PKL season, he scored 94 raid points and 3 tackle points in 19 matches.
In the 7th season, he scored 41 raid points and 1 raid point in 17 matches.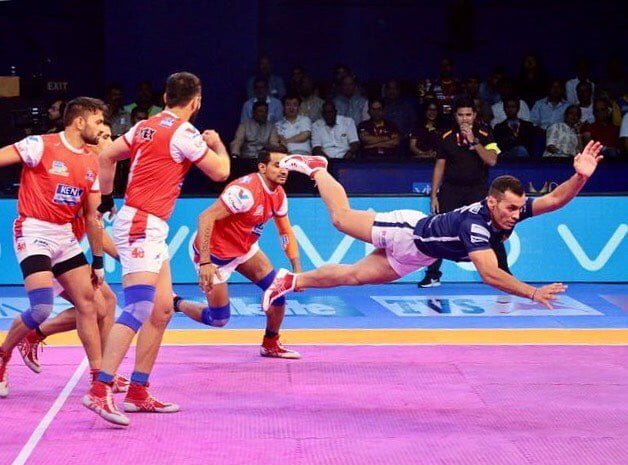 Meraj Sheykh Biography: Family
Meraj Sheykh Biography: Wife and Kids
Meraj Sheykh Biography: Awards and Achievements
Meraj Sheykh Biography: Records
Best overseas player – Season 5 (PKL).
Best Foreign All-Rounder – Season 4 (PKL).
1st transpontine player to be adjudged as the captain of any team in PKL after captaining Telegu Titans in the 2nd season.
Meraj Sheykh Biography: Social Media