India lost the first ODI of the series against Australia by 66 runs at the Sydney Cricket Ground. Former West Indies fast bowler Michael Holding has spoken about the importance of MS Dhoni in Team India's playing XI post the loss against Australia. India played their first game after MS Dhoni announced his retirement from international cricket.
Team India did manage to score 300 runs, but they were never in a position to chase down the improbable 375 runs target. Openers Shikhar Dhawan and Mayank Agarwal started aggressively, playing their shots and helped India reach 50 runs in just 4.1 overs. However, India lost four wickets quickly and was reduced to 101 for the loss of 4 wickets.
At that stage, it seemed like India will suffer a crushing defeat. However, fighting innings from Shikhar Dhawan (74) and Hardik Pandya (90) pushed India to 308 for 8. When both Pandya and Dhawan was batting, it felt like India could even snatch an improbable win.
However, when both of them fell in quick succession, it was all over for Team India. Adam Zampa and Josh Hazlewood were the stars with the ball for Australia, picking up four and three wickets respectively.
Michael Holding opens up on MS Dhoni's absence from Team India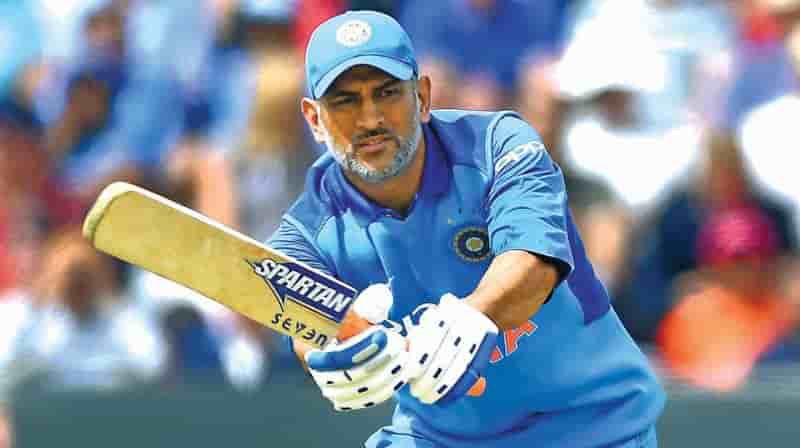 Post India's loss, Michael Holding spoke about India's struggle during the chase and stressed on the MS Dhoni factor. He stated how India used to chase well with MS Dhoni in the side. He called the current Team India side as a talented side but felt that India needs a finisher like MS Dhoni.
ALSO READ:
Michael Holding stated that the current India team is talented but are missing the calming influence of MS Dhoni during the chase. He lauded the former India captain and said that he used to keep his partners calm during run chases.
"It was always going to be difficult for India to chase that down. One thing India will struggle with is the loss of Mahendra Singh Dhoni. MS Dhoni comes into this Indian batting order halfway down and he usually takes control while chasing. India have chased so well in the past with MS Dhoni in the team," said Michael Holding in the video posted on his YouTube channel.
"They've never been afraid to win the toss and insert the opposition because they know what MS Dhoni is capable of. This batting lineup that they've got is still very talented – we saw some talented players and fantastic stroke play. But they still need a player like Dhoni. Not just his skills but his strength of character.
"We never see MS Dhoni panicking at any stage while India are chasing. He usually paces that chase so well because he knows his ability and he knows how to go about the chase. Whoever is batting with him, he is always talking with them and helping them. Fantastic batting lineup, but MS Dhoni was a special man in the run-chase," Michael Holding added.