Uncategorized
Rahmanullah Gurbaz of KKR on meeting Shahrukh Khan after KKR's IPL 2023 victory against RCB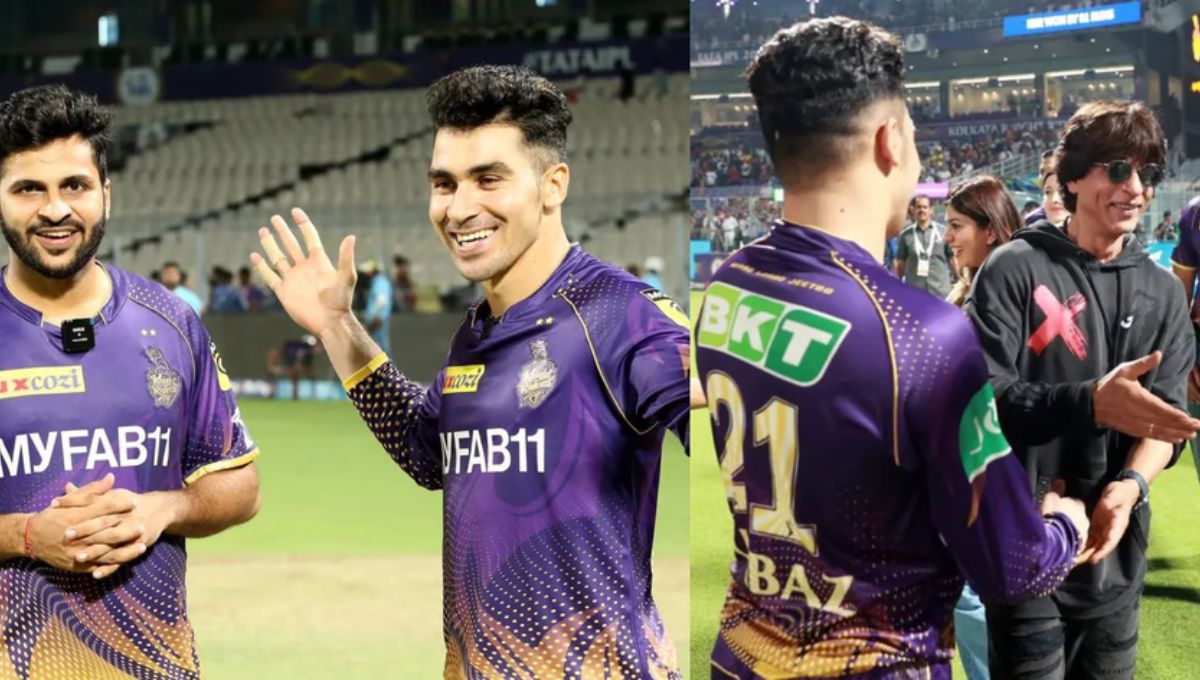 Rahmanullah Gurbaz of the Kolkata Knight Riders (KKR) is a tremendous fan of Bollywood Superstar Shahrukh Khan and considers meeting him and doing well in front of him a dream come true.
Shahrukh, one of KKR's co-owners, had returned to Eden Gardens for the first time in over four years to see his club play at their home. As the Knight Riders defeated Royal Challengers Bangalore (RCB) by 81 runs, he was treated to some fantastic performances from Gurbaz and others.
Rahmanullah Gurbaz appears to be talking to his KKR colleague and star all-rounder Shardul Thakur in a video posted on the IPL's official website. When Thakur questioned Gurbaz about his feelings after meeting Shahrukh Khan, the opener said:
It was a different (special) moment for me (to meet Shahrukh Khan). I have been a big fan of him, and to play in front of him and win the game for KKR, nothing can get better than that. Hopefully, Pathaan will do more things (smiles).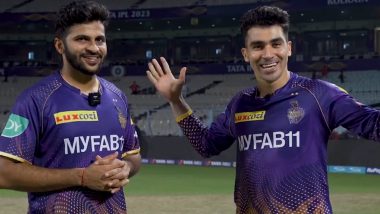 Rahmanullah Gurbaz Scores His First IPL Fifty
Shardul Thakur was awarded Player of the Match after hitting 68 off 29 balls. However, Rahmanullah Gurbaz had also contributed at the top of the order, collecting his first IPL fifty.
He is known for his aggressive style of play, and he wowed the Eden Gardens crowd with several spectacular shots. Gurbaz commented after his debut performance in front of a large crowd:
I was a little bit nervous, seeing this big crowd, but the team management and the coach supported me, which gave me a lot of confidence. I think that was amazing.
KKR's batting has been uneven in the first two games, particularly in the top order. This makes Gurbaz's performance even more critical to their chances.