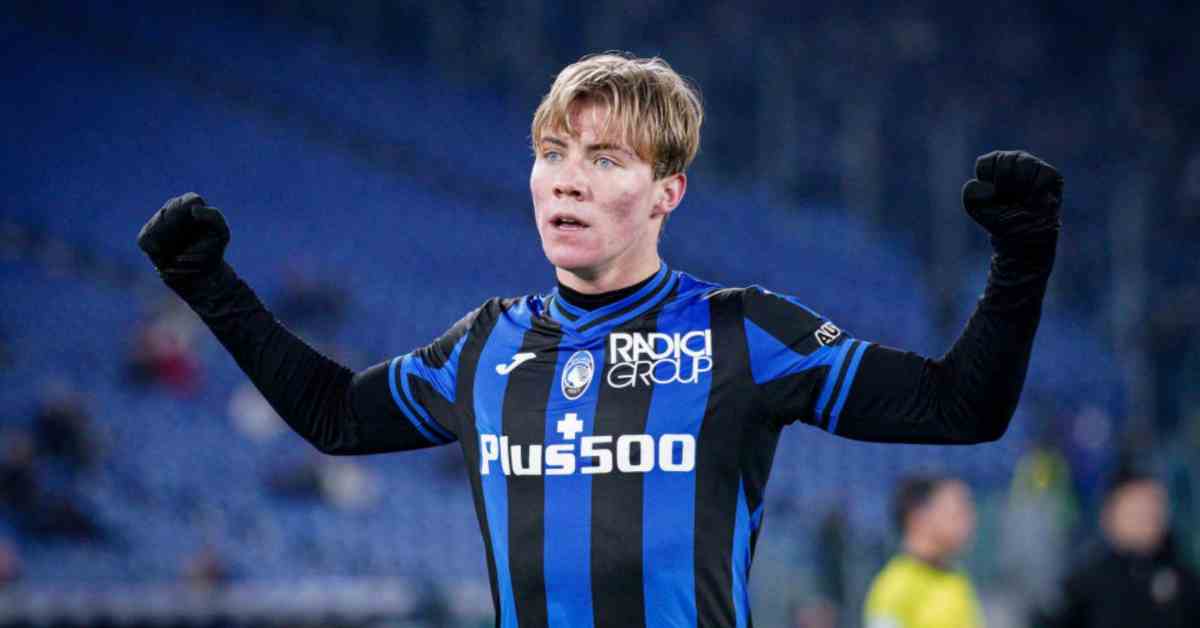 Ramsus Hojlund Transfer News: Defensa Central reports that Chelsea, Manchester United, and Real Madrid are all interested in signing Rasmus Hojlund, a 20-year-old Danish striker, at the season's conclusion. According to the source, the estimated price tag for the three teams to acquire the services of the 20-year-old striker during the next summer transfer window is approximately €65 million.
Arsenal has also been mentioned in connection with the player. Hojlund, formerly of Sturm Graz, transferred to Atalanta at the beginning of the current campaign and has excelled in his new surroundings. The forward has contributed to 14 goals and six assists in all competitions, and he has the potential to become an elite player for all three teams.
At the conclusion of the season, Chelsea will need to acquire a proven goalscorer to bolster their ailing attack. Pierre-Emerick Aubameyang, who was signed during the summer, has been generally disappointing and is likely to depart Stamford Bridge shortly.
Chelsea have improved their squad's creativity over the last two transfer windows, but they still need to add a goal scorer.
Ramsus Hojlund Transfer News: Rasmus Hojlund, the striker for Serie A team Atalanta who has been called the "new Haaland," has been linked to a transfer away from the club this summer
This season, Manchester United has relied heavily on rookie sensation Marcus Rashford. Erik Ten Hag must find a partner for the 25-year-old English striker.
Hojlund has tremendous upside and has the potential to become an important cog for the Red Devils. Talented young players have benefited from Erik Ten Hag's guidance throughout their management careers. The 20-year-old Atalanta attacker has a lot of talent, and the Dutchman may be able to help him reach his full potential.
Meanwhile, reports indicate that Real Madrid is actively searching for a long-term successor for club great Karim Benzema. The French national team's starting striker is getting up there in age, and Real Madrid will soon need to find a replacement. It seems sense that they would replace Erling Haaland with a striker being called the "new Haaland" if they were unable to sign him.
Whoever makes a serious offer for the 20-year-old attacker in the coming months will be worth keeping an eye on. The striker reportedly wants €65 million, and all the teams can afford it. The cost may seem high at first, but the potential this 20-year-old has might make it worthwhile down the road.