Football
Real Madrid initiate legal battle against La Liga and Javier Tebas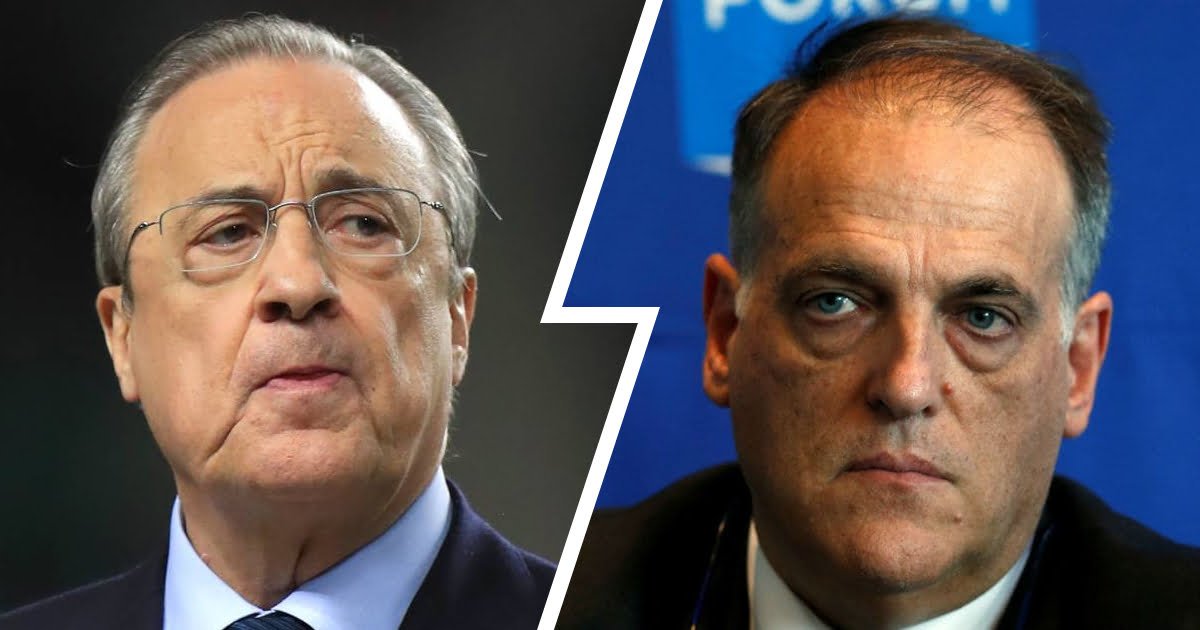 Real Madrid announced they will take civil and criminal legal action against La Liga president Javier Tebas over the CVC investment deal that values La Liga at around €24.25 billion in total.
"The Board of Directors of Real Madrid CF held meeting today at 11:00 am, has unanimously agreed to carry out both civil and criminal legal actions against the president of LaLiga, Mr. Javier Tebas Medrano, against Mr. Javier de Jaime Guijarro responsible of the CVC Fund and against the CVC Capital Partners SICAV-FIS Fund itself," the Real Madrid stated in a release on Tuesday.
"Likewise, the Board of Directors has also decided to carry out legal actions of all kinds that are deemed appropriate to annul and nullify the possible agreements adopted by the LaLiga Assembly, to be held on August 12, 2021, regarding the agreement between LaLiga and the CVC Fund," the statement further added.
Also Read:- Injury Update: Trent Alexander-Arnold throws light on the injuries of himself and Liverpool teammate Andrew Robertson
Real Madrid's cause of resentment: The CVC deal
Last week, La Liga announced that it had agreed in principle a "multipronged" deal with CVC including the €2.7 billion infusion in return for 10 per cent of its revenue in the league, as well as the creation of a newly formed company housing a range of commercial activities in which CVC would also take a 10% stake.
The deal values La Liga at around €24.25 billion in total and, if approved by clubs, will fund what it called "structural improvements" while offsetting some of the immediate impact from COVID-19, the league said in a statement. The Los Blancos side have opposed the CVC proposal since it was announced in early August and are now stepping up efforts to get it torn up. On August 4 a private equity firm had acquired a 10 per cent stake in one of world football's biggest brands. However, the deal is also said to go ahead once the Spanish football's governing body gets approval from all the clubs and its members, and other parties involved.
CVC, a major sports investor, has been trying to strike similar deals with major leagues across Europe in recent years. It nearly reached a similar agreement with Italy's Serie A for a share of the league's media rights business before the deal faltered over objections from a group of teams. Something similar could happen in Spain, where La Liga needs to secure the support of a majority of its 42 clubs at a general meeting to complete the sale.
15% percent of the €2.7 billion can be put straight to use to reinforce squads and to sign players, with the rest going to structural improvements at stadiums and facilities. LaLiga are not selling any of their rights, but CVC are investing money that LaLiga will manage and then a pay a fee to CVC.
Also Read:- Romelu Lukaku flies to London to complete his €115m transfer to Chelsea from Inter Milan
What Javier Tebas has said about the CVC deal
"There are challenges in the short term that must be faced urgently and that require a significant financial investment," Tebas, who claims to have discussed the matter with Barca president Joan Laporta before a deal was announced, has said.
"The strategic agreement with CVC will revolutionise the management model of football clubs and will make the competition much more attractive and exciting.
"There will be better facilities, better players and a better fan experience in everything related to clubs.
"And all this is supported by a competition model that will be more digital, more focused on the generation and analysis of data and more international.
"We are laying the foundations to make La Liga the most attractive football competition in the world."
Real Madrid and Barcelona were never in favour of the agreement between LaLiga and CVC Fund because they thought it could compromise their future budget and potential deals while believing that LaLiga didn't have the power to reach said agreement given that the Spanish competition do not own team's TV rights.
Also Read:- Samuel Umtiti skips Barca's Joan Gamper Trophy celebrations after being booed by fans