Victor Osimhen, the dynamic Napoli striker, has become a hot topic in football's transfer rumor mill. According to a Daily Mirror report, Real Madrid have expressed interest in signing Osimhen, eyeing him as a long-term successor to their veteran star, Karim Benzema. This news comes as we approach the summer transfer window, a time rife with exciting possibilities and prospective deals.
The report suggests that Real Madrid, known as Los Blancos, are actively hunting for a young and promising striker. Their goal is to find someone who can step into the sizable shoes of Benzema, whose legendary contribution to the Madrid club is unquestionable. Osimhen, with his proven goal-scoring ability and remarkable athleticism, fits the bill perfectly.
However, Real Madrid aren't alone in their pursuit of Osimhen. Manchester United, another global football heavyweight, are also reportedly interested in the Napoli frontman. The Red Devils see Osimhen as a valuable addition to their squad, someone who can bolster their striking options and provide a consistent goal-scoring threat.
But signing Osimhen will not come cheap. The Napoli striker has a reported price tag of a staggering £140 million. This figure reflects Osimhen's immense talent and potential, as well as the high demand for strikers of his caliber. Clubs interested in acquiring his services will need to dig deep into their pockets.
Despite the hefty price tag, the potential benefits of signing Osimhen are significant. At just 24 years old, he has already shown he can score goals consistently at the highest level. His physicality, speed, and clinical finishing make him a constant menace for defenders. Additionally, his potential for further growth makes him an enticing prospect.
You may also read:
Real Madrid and Manchester United compete for Victor Osimhen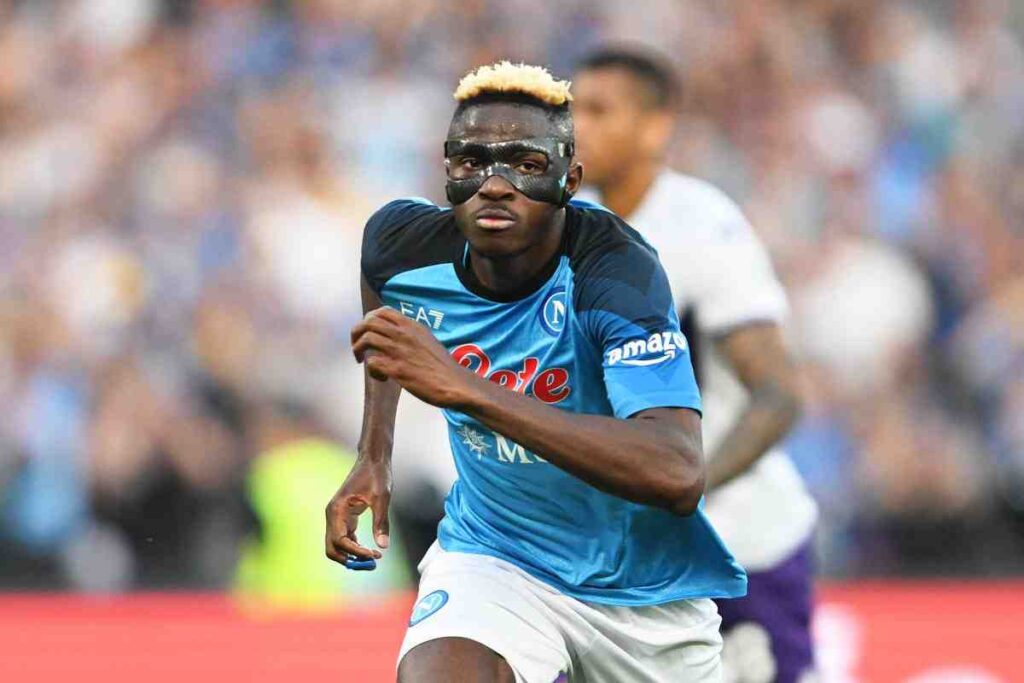 Real Madrid and Manchester United, both with a history of nurturing young talent, would provide excellent platforms for Osimhen's continued development. However, the lure of playing for such prestigious clubs comes with its own pressures. The expectations at both Real Madrid and Manchester United are sky-high, with demands for success both domestically and in Europe.
If Osimhen were to make the move, he would follow in the footsteps of many great strikers. The legacy of Benzema at Madrid and the likes of Wayne Rooney and Cristiano Ronaldo at Manchester United sets a high standard for incoming attackers. Osimhen, however, has shown he possesses the skills and mentality to succeed at the highest level.
In conclusion, Victor Osimhen's potential move to Real Madrid or Manchester United is a story to keep an eye on. As the summer transfer window draws nearer, the rumors are likely to intensify. Whether Osimhen will trade the Serie A for La Liga or the Premier League remains to be seen. What's certain is that his decision will significantly impact the football landscape in the years to come.