Cricket
WATCH: Rishabh Pant asked to remove the taping on his gloves by the Umpires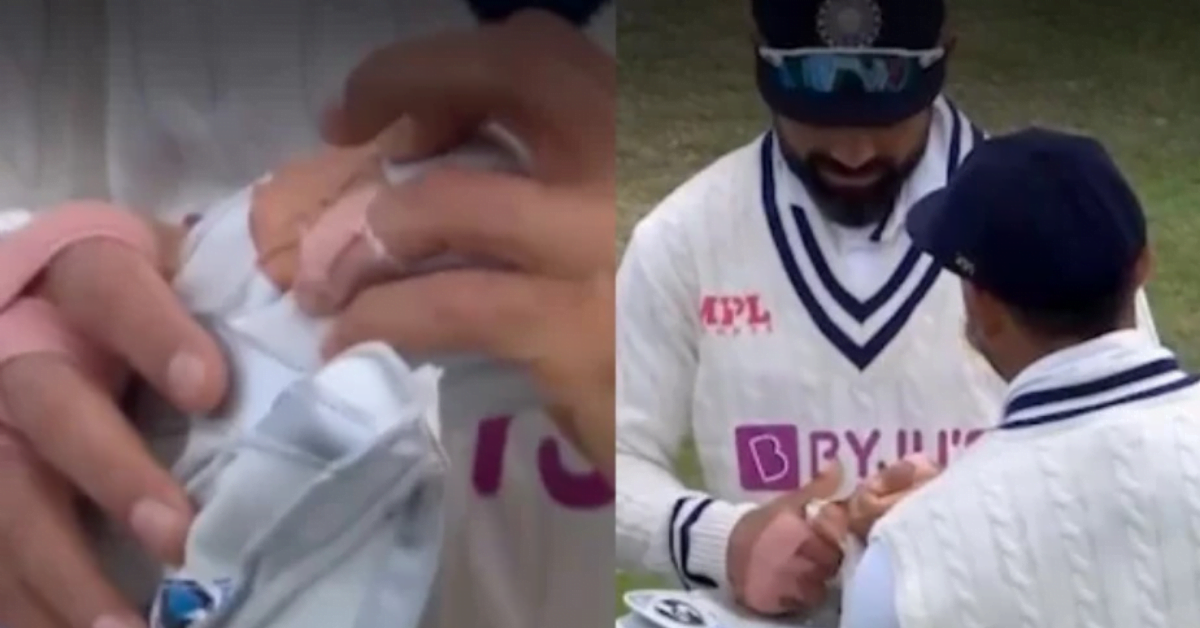 A controversial incident occurred today on Day 3 of the ongoing third test match between India and England at the Headingley stadium, involving team India's young and energetic wicket-keeper Rishabh Pant. The keeper was reportedly using a tampered pair of gloves which gave him an unfair advantage in taking catches. The incident got caught on camera and got wildly viral on social media in seconds. The Indian fans have asked a very valid question as a counter to the step taken against Rishabh Pant and ICC might have a hard time finding an apt reply.
Also Read:- WATCH: Chris Gayle shatters glass with a powerful six in the Carribean Premier League
Virat Kohli removes taping from Rishabh Pant's gloves
The incident took place during the third session of the day when on-field umpires Alex Wharf and Richard Kettleborough were seen having a chat with Indian skipper Virat Kohli and wicket-keeper Rishabh Pant. They asked the keeper to open the taping on his gloves. According to the rules of cricket, what Rishabh Pant was doing was actually illegal and the umpires took the correct call.
The taping was helping Rishabh Pant by diverging the gap between his fourth and the fifth fingers. Under 27.1 of MCC's laws, the wicketkeeper dons gloves, they shall have no webbing between the fingers except joining index finger and thumb, where webbing may be inserted as a means of support.
Also Read:- KET vs WAS Dream11 Prediction Today Match – English T20 Blast – Live Score Team News Top Picks

Former England captain turned commentator Nasser Hussein took pains to explain what exactly the umpires were doing during the match, to the audience sitting at home. "There's lots in the laws of the game about the webbing, but we're hearing from the third umpire, Richard Illingworth, that he wasn't allowed and he's not allowed to tape his gloves like that, so they've asked him to take that tape off," Hussain said.

However, the Indian fans have not taken it lightly. According to many, Rishabh Pant's offence was not that serious and what England had done in the last match (ball tampering with spikes) was much more severe. ICC did not take any action against the English players in the last match and thus indian fans took to twitter to criticise the umpires. Many were even of the opinion that Rishabh Pant was being 'harassed' deliberately.
Also Read:- TKR vs BR Dream11 Prediction Today Match – Hero CPL T20 2021 – Live Score Team News Top Picks