Players Biography
Surender Nada Biography (Kabaddi – Haryana Steelers): Early Life, Career, Pro Kabaddi League, Family, Wife, Kids, Awards, Achievements, Records, Social Media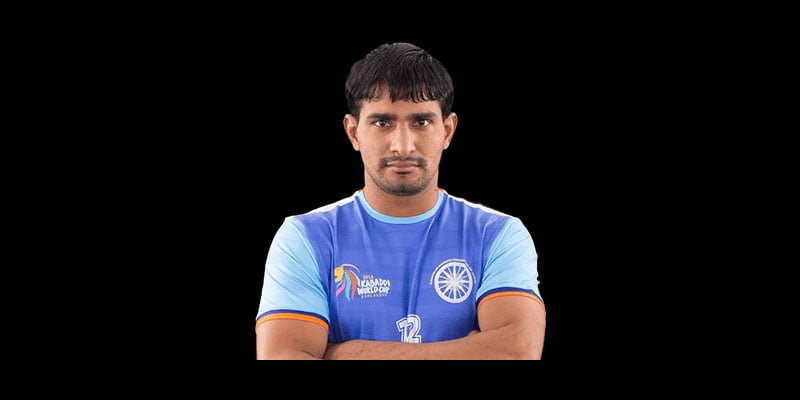 Surender Nada Biography
SURENDER NADA born on 1st July 1987 is the second most successful defender performing in the VIVO Pro Kabaddi League. He represents the Indian kabaddi team on the international level and will be appearing for Haryana Steelers in the 2021 PKL season 8. One of the best left-corner, he is known for his disastrous ankle hold. Surender along with right-corner defender Manjeet Chhillar is considered the most hazardous duo internationally. His high-strength body enables him to pull raiders with ease. He was part of the Indian kabaddi team that won gold at the 2018 Dubai Kabaddi Masters.
| | |
| --- | --- |
| Full name | Surender Nada |
| Age | 34 years (as per 2021) |
| Birthplace | Arhi, Jhajjar, Haryana, India |
| Date of Birth | 1st July 1987 |
| Height | 176cm |
| Nickname | – |
| Parent | – |
| Spouse | – |
| Kids | – |
| Sport | Kabaddi |
Let's dive deep into Surender Nada's life and talk about and talk about Surender Nada's Biography.
Surender Nada's Early Life
Surender was born in the Arhi village of Haryana. He was introduced to the sport at a small age by his village elders. Surender was heavily manifested by the sport and strength used in the sport. At a mere age, he started playing the sport with his friends on local grounds daily.
With time, his interest and skills in the sport increased. His defending skills mystified his village seniors who recommended him to pursue professional training for the sport. At a young age, he was selected for the state team of Haryana. He started gaining huge recognition after getting selected in the inaugural season of PKL in 2014.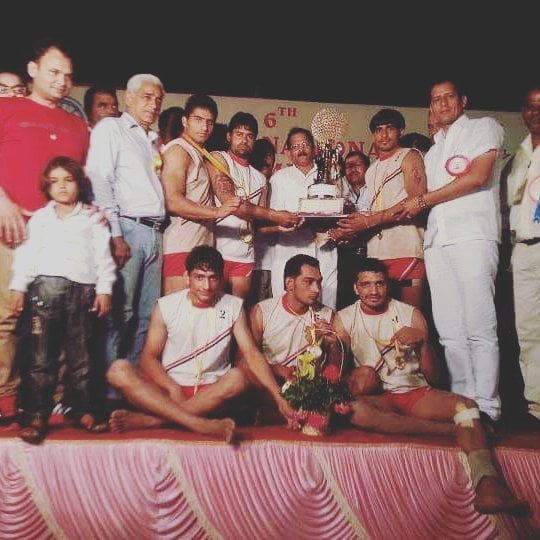 Also Read – Vikas Kandola's Biography.
Surender Nada on the International level
He made his first astonishing appearance for India at the 2016 Kabaddi World Cup. Surender led the defense scores of the team and helped the team secure a gold medal for the country.
In the consequent year, he was part of the Indian team which won gold at the 2017 Asian Kabaddi Championship.
He helped the Indian team secure a gold medal at the 2018 Kabaddi Masters which was held in Dubai conquering Iran in the finals.
In 2019, he secured gold for the country at the 2019 South Asian Games.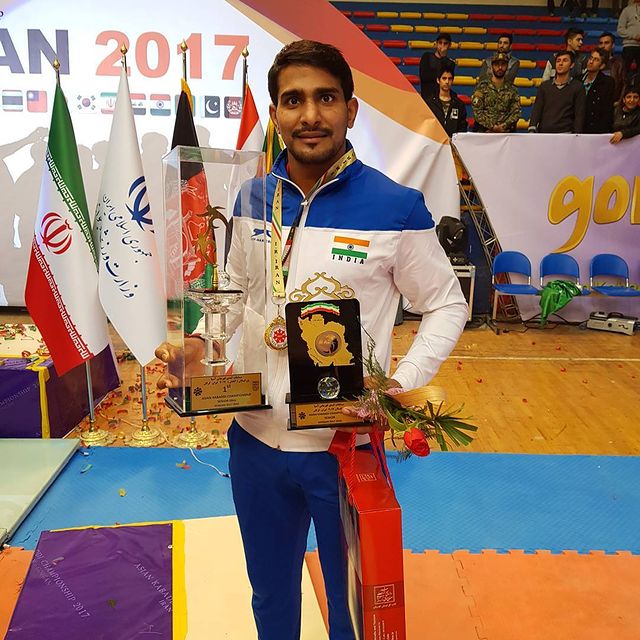 Surender Nada's Performance in Pro Kabaddi League
Surender was bought by U Mumba in the inaugural season and became the highest tackle point's scorer in the season. In his debut season, he scored 51 tackle points in 15 matches.
He retained with the team till the 3rd season. In the 2nd season, he played 14 matches scoring 41 tackle points with 2 Super Tackles.
In 3rd season, he had a low-pace performance and scored just 13 points in 7 matches.
He was released by U Mumba and was signed to Bengaluru Bulls in the 4th PKL season. In his first season with the Bulls, he scored 33 points in 14 matches.
In 5th season, he was bought by Haryana Steelers for his potential to lead the team with his defensive skills. He scored his personal highest tackle score in the 6th season scoring 80 tackle points in 21 matches with an astonishing 9 High 5's.
He was injured in the 6th season which forced him to take a rest for 2 complete seasons.
Surender will be returning in Haryana Steelers for the 8th PKL season after recovering from his injury.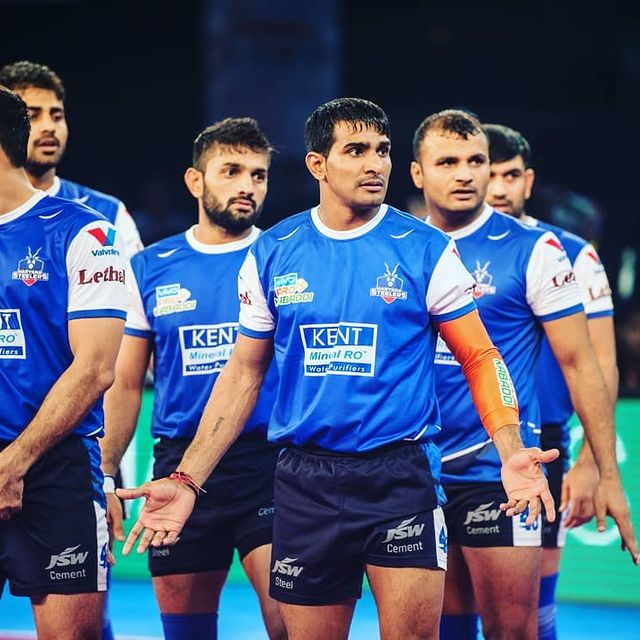 Surender Nada and his Family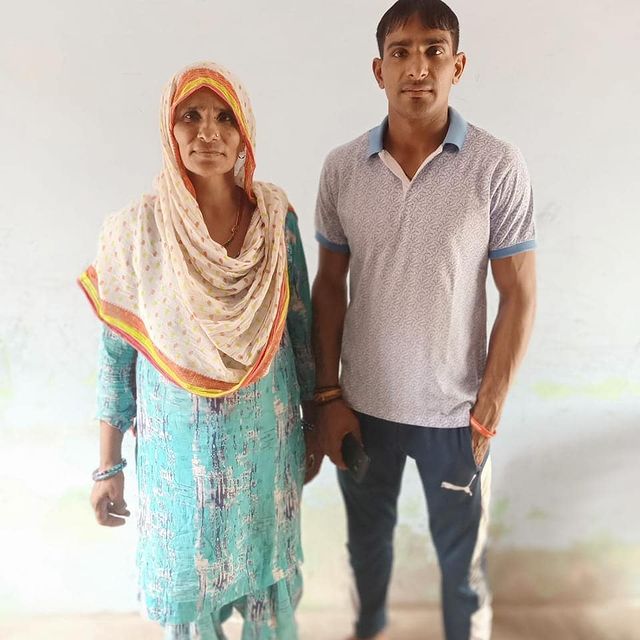 Also Read – Girish Maruti Ernak's Biography.
Is Surender Nada Married?
Surender Nada's Honours and Rewards
2016 Kabaddi World Cup – Gold.
2017 Asian Kabaddi Championship – Gold.
2018 Dubai Kabaddi World Cup – Gold.
2019 South Asian Games – Gold.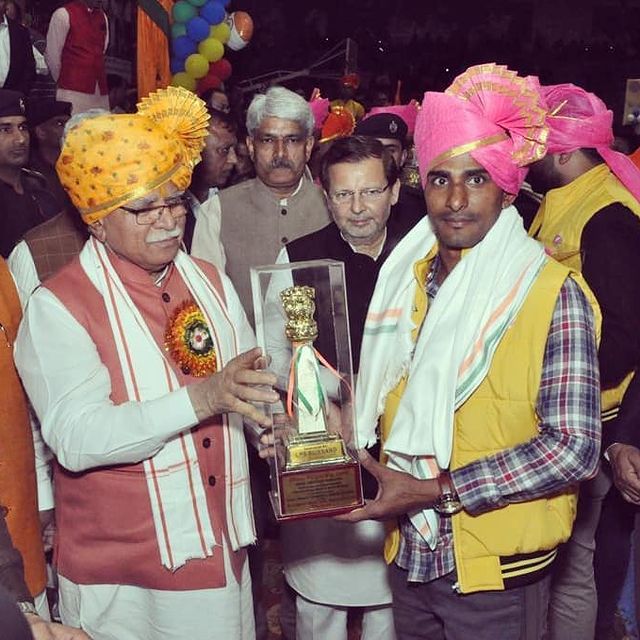 Surender Nada's Records
Highest tackle points scorer in inaugural season with 51 points.
Surender Nada's Social Media handles
It's "He's coming home!" season!?

Surender Nada returns to @HaryanaSteelers for yet another season.#vivoPKLPlayerAuction

— ProKabaddi (@ProKabaddi) August 31, 2021