Football
Football News
Football Transfer News
Premier League
The €25 Million Midfield Bargain: Arsenal, Manchester United, Newcastle United Eyeing Sensational Star!
Transfer Alert: European Powerhouses Brace for Battle as Arsenal, Manchester United, and Newcastle United Set Sights on Budget-Friendly Midfield Maestro Sergej Milinkovic-Savic.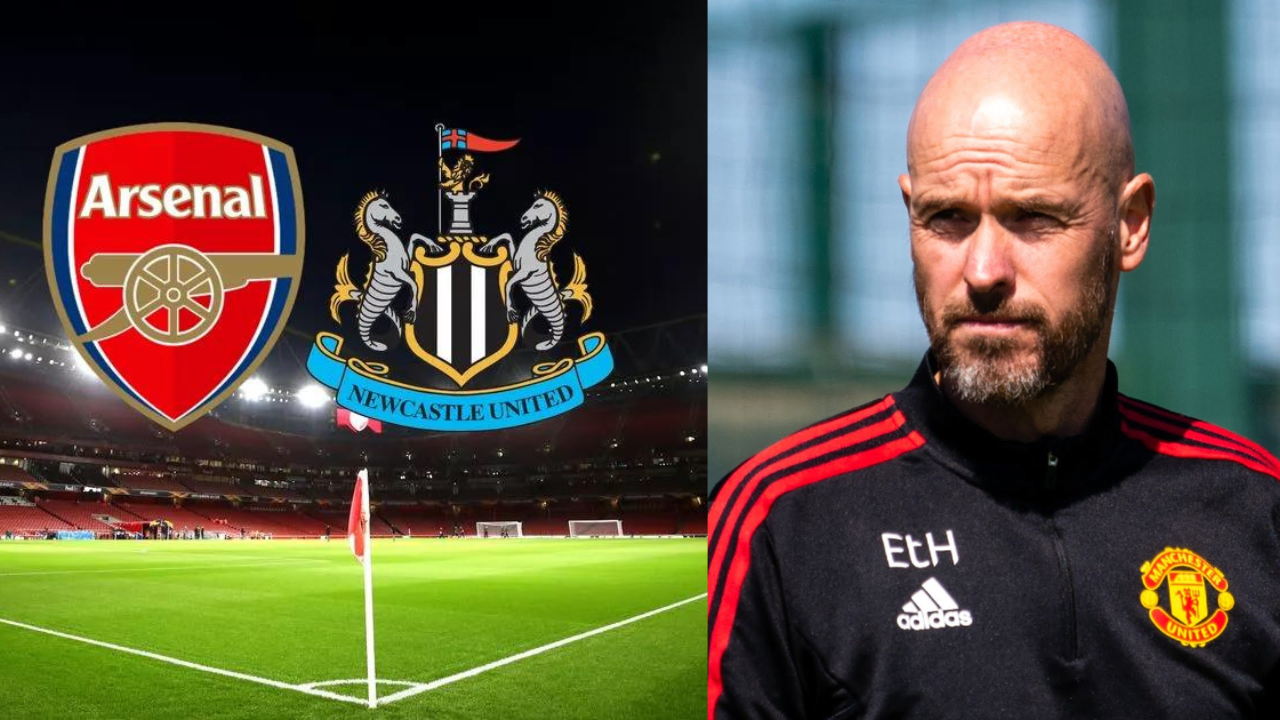 As reported by Sport Mediaset, Sergej Milinkovic-Savic is attracting interest from Arsenal, Manchester United, and Newcastle United. It's possible that the 28-year-old midfielder may be traded this summer since his future with Lazio is in doubt.
Milinkovic-Savic has been on the want lists of several European clubs for some time. All of them have tried to negotiate a contract with the Italian club without success. In contrast, the forthcoming summer timeframe may bring about a change.
In the summer of 2024, the 28-year-old's current deal with the club will expire. Despite Lazio's best efforts, they haven't been able to extend his contract. It seems doubtful that they will be able to in the near future, either.
There isn't much room for manoeuvre given that they have just over a year remaining on his contract. They can either let him play out his contract and walk away for nothing, or they may shop him around in the summer and hope to get something in return.
Normal market conditions would have allowed Lazio to get into the neighbourhood of €40 million by trading him. However, they will have to reduce their asking price and may agree to let him depart for a cost of around €25 million since there is just a year remaining on his contract.
For only €25 million, Arsenal, Manchester United, and Newcastle United can get Sergej Milinkovic-Savic
The team's sports director, Igli Tare, has hinted that the Serbian international would be leaving. The likes of Arsenal, Manchester United, and Newcastle United are also keen on adding him to their rosters. Prior to next season, the Gunners want to significantly bolster their midfield. Milinkovic-Savic may be a superb option at a reduced price. However, the recruitment of Declan Rice and Moisés Caicedo takes precedence at this time.
YOU MAY ALSO READ:
Manchester United want to add a new central midfielder to their roster who can work well with Casemiro. Having a reliable player like Milinkovic-Savic will help Erik ten Hag establish himself as a double pivot.
The newly qualified Champions League team Newcastle United is also interested in signing the 28-year-old. In the forthcoming transfer window, they want to spend heavily in an effort to improve the team as a whole. Because of his potential to further their cause, all eyes are on Milinkovic-Savic. The battle between the three major English teams interested in signing the Lazio midfielder should be exciting to watch.