Cricket
Cricket News
The two guys who harassed Nitish Rana's wife, Saachi Marwah, in Delhi, have been arrested by Delhi Police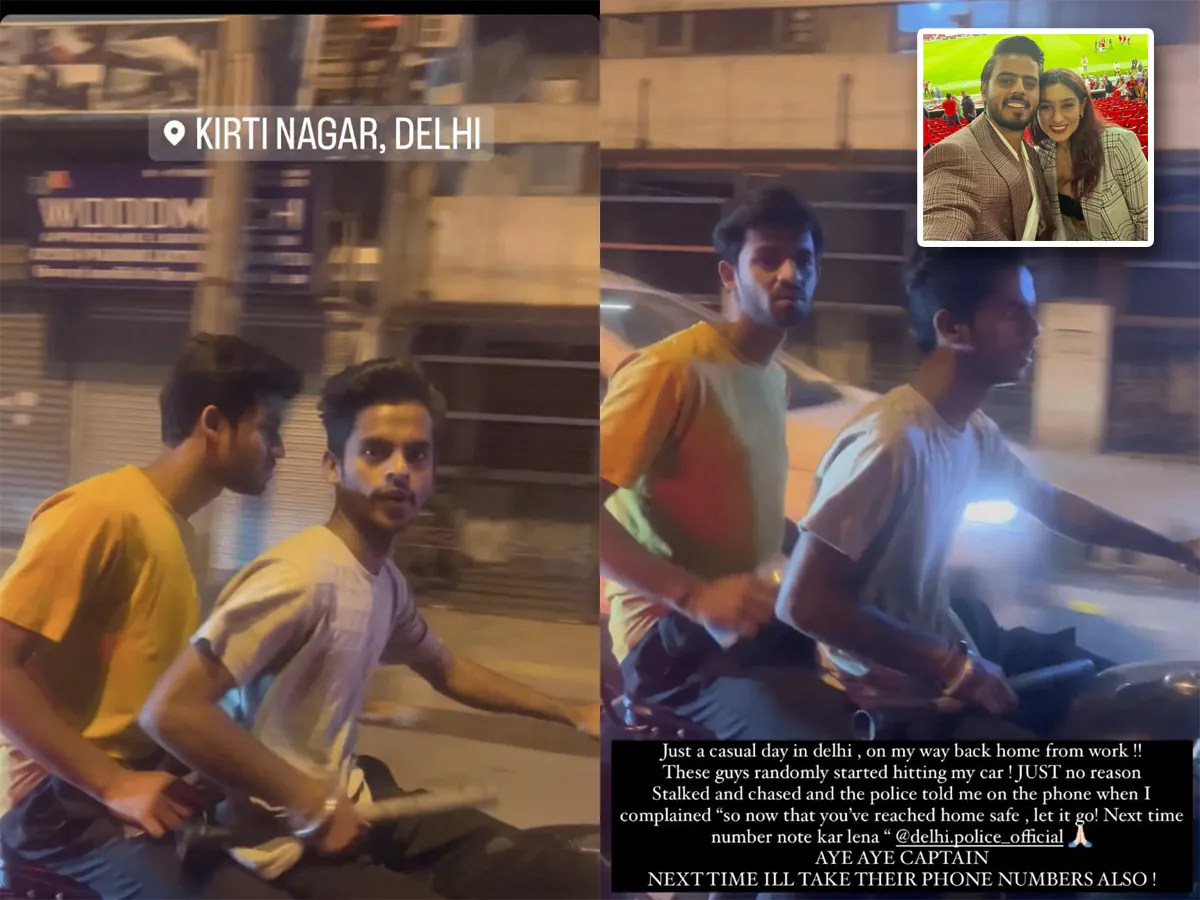 On Saturday, May 6th, the police in Delhi apprehended two young men suspected of following Nitish Rana's wife's automobile. When Saachi Marwah (Rana's wife) was driving to Model Town in Delhi on Thursday, May 4, two young boys followed, pursued, and damaged her vehicle, as seen in a video she posted to her social media account.
Chaitanya Shivam, 18-years-old, of Pandav Nagar, and Vivek, 18-years-old, of Patel Nagar, were detained shortly after the news was made public, and it was revealed that the Delhi Police had failed to assist her.
The two guys who harassed Nitish Rana's wife, Saachi Marwah, in Delhi have been arrested by Delhi Police
Two young men are being prosecuted for stalking and harassing Nitish Rana's wife, and attempting to damage his wife's vehicle at the Kirti Nagar Police Station in Delhi. Saachi was perceptive enough to film the terrifying ordeal on her phone and post it on Instagram, where it quickly went viral and led to the arrest of the youths involved.
"Just a casual day in Delhi, on my way back home from work! These guys randomly started hitting my car! Just no reason, stalked and chased and the police told me on the phone when I complained, 'so now that you've reached home safe, let it go! Next time, number note kar lena' (note the number next time), aye aye captain, next time, I'll take their phone numbers also!" she wrote on her Instagram story.
In other news MS Dhoni asks Sri Lanka to not play Matheesha Pathirana in Test cricket and rather focus on ICC tournaments