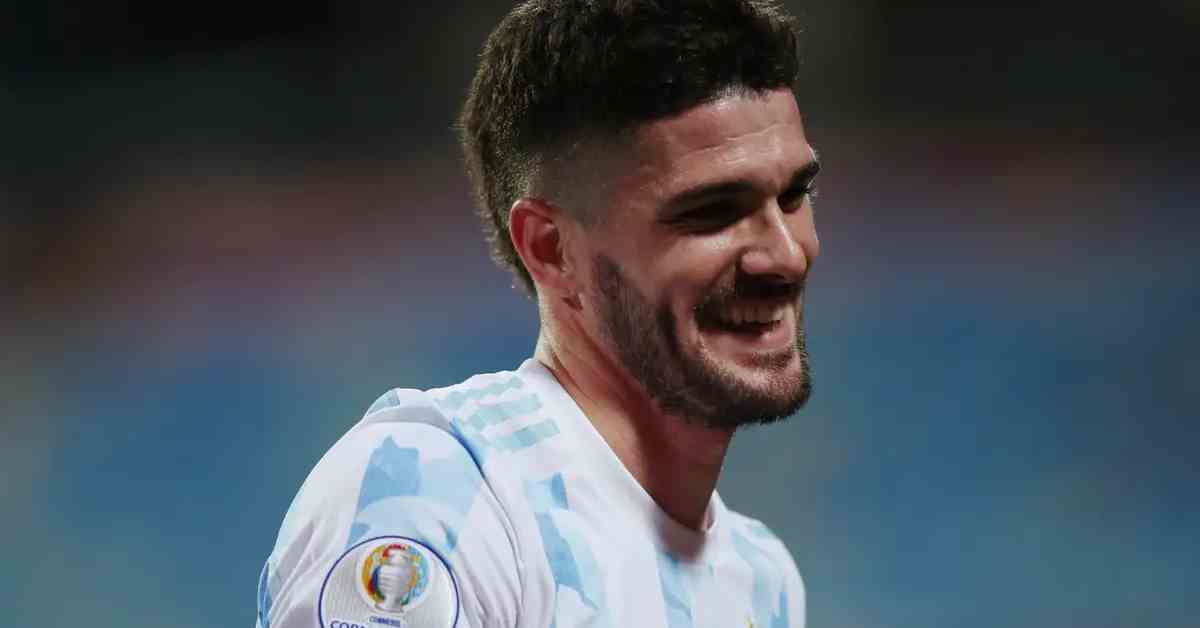 Tottenham Transfer News: Calciomercatoweb reports that Tottenham Hotspur is interested in signing Rodrigo De Paul. He will likely leave Atletico Madrid this summer when he will be 28 years old. And there is a lot of competition for his services among teams. Nonetheless, Spurs are reportedly in the driver's seat when it comes to signing the Argentine World Cup hero.
In the summer of 2021, De Paul left Udinese for Atletico Madrid. His first year with the team was a banner one for the club. The 28-year-old's life, however, has just changed for the worst. His playing time has decreased. Thus the club likely will let him go during the next summer transfer window.
As a member of Diego Simeone's squad, the former Udinese midfielder has appeared in 76 games, netting 12 times. Over the previous several years, he has been outstanding for his country's national team. And De Paul was crucial in their winning both the Copa America and the World Cup.
His club performance, though, has been less than stellar as of late. This season, the 28-year-old has played in 28 games for Atletico Madrid, but has only been on the field for a little over 1600 minutes and has been directly involved in six goals.
De Paul is unhappy with his situation at Atletico Madrid and hopes that a transfer can reinvigorate his club career. The 28-year-old will likely cost a club approximately €30 million to sign. Tottenham Hotspur, who are in the market for a new manager, are keeping an eye on him. Spurs have just fired Antonio Conte and are searching for a replacement manager for the next season.
Tottenham Transfer News: The fight to recruit Rodrigo De Paul, a 28-year-old midfielder for Atletico Madrid, has been won by Tottenham Hotspur
First, they need to address the management crisis so they can divert their attention to promotions. However, Tottenham is still plotting potential deals for the summer. And they may consider De Paul as a midfield reinforcement.
The 28-year-old possesses excellent defensive awareness and can also make offensive contributions as a centre midfielder. Thus, he may prove to be an excellent acquisition for the Spurs. There are a lot of teams who want him, so signing him won't be simple.
Several Italian teams, along with others, are anticipated to pursue his signing this summer. Tottenham, though, now has the upper hand in the race to pay the €30 million required to sign the World Cup champion.