Uncategorized
Transfer Battle Royale: Manchester City Joins Rivals in Intense Tug-of-War for Barcelona Sensation
Three Premier League Titans Lock Horns for Jules Kounde's Signature as Barcelona Braces for Summer Shake-up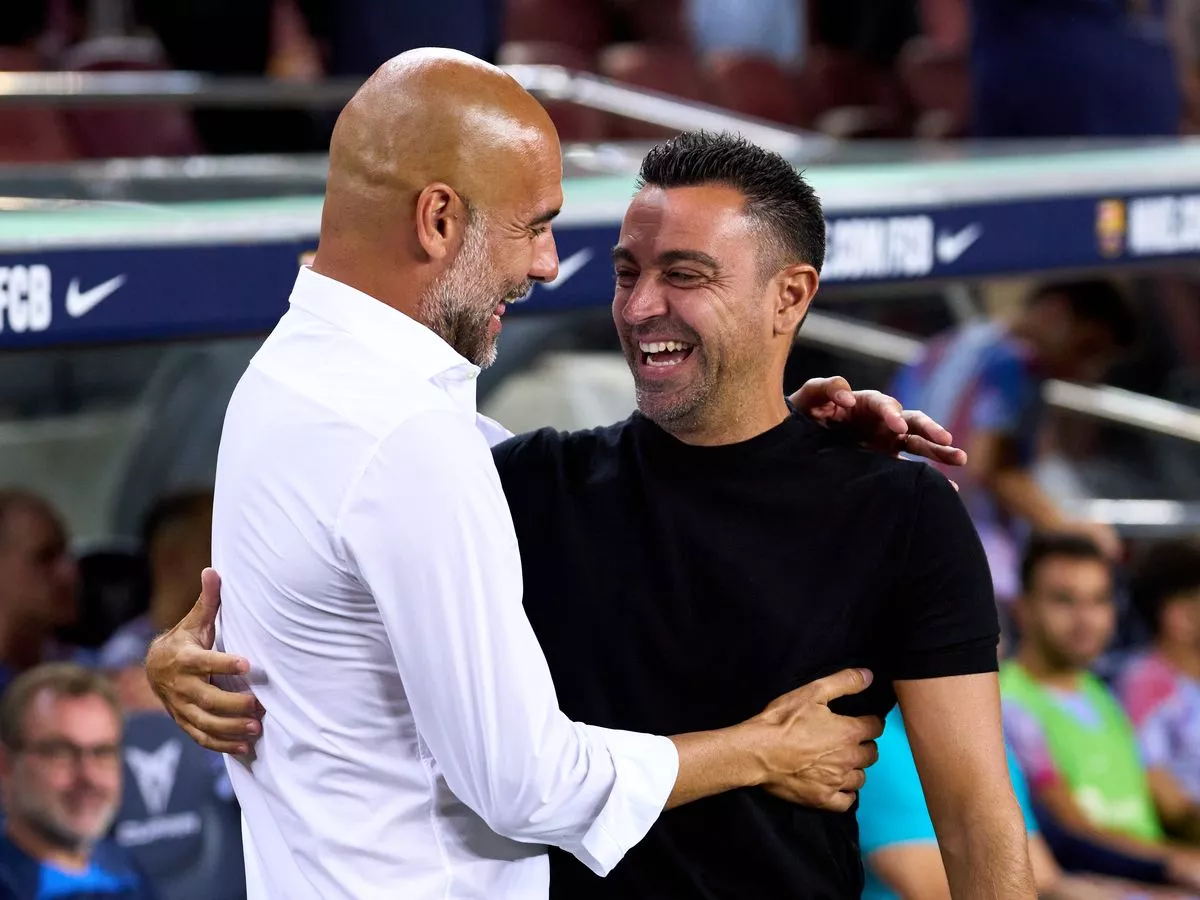 Manchester City reportedly has an interest in Jules Kounde, as reported by the Spanish media site SPORT. The dissatisfied Barcelona defender has drawn interest from the Premier League winners. As well as Chelsea and Manchester United, Arsenal have shown interest in the Frenchman.
When Jules Kounde moved to Barcelona from Sevilla last summer, he likely intended to one day replace Gerard Pique. Due to injuries and suspensions, Xavi Hernandez has used the 24-year-old as a makeshift right back for Barcelona. Despite his success in the position, he is unhappy with his current circumstances.
The French international is unhappy with his current position as right back and would like to play centre back next season. Meanwhile, Kounde's worth has remained unchanged at €60 million on the open market. However, other major clubs, including Manchester City, Chelsea, and Manchester United, are interested in the player's availability.
It has been rumoured that Manchester City, Chelsea, and Manchester United would all bid for Barcelona's Jules Kounde this summer
Manchester City has had its eye on the Barcelona defender for quite some time. And the Premier League winners had tried before without success to sign Kounde. Given the unclear future of Aymeric Laporte at the Etihad, Manchester City's ongoing interest in the Frenchman seems logical.
YOU MAY ALSO READ:
However, before Kounde signed with Barcelona last summer, Chelsea made an attempt to acquire his services. Despite the player's growing dissatisfaction, the Blues are still interested in signing him. Thiago Silva's legendary career is winding down, making the Barcelona defender an ideal long-term replacement for Chelsea.
Manchester United, meanwhile, has entered the fray in an effort to sign the 24-year-old. Given the uncertainty surrounding Harry Maguire's future, the Barcelona defender could potentially fill in for the Englishman. Additionally, Raphael Varane is not going to be a permanent option in the middle of the defense. Kounde will be able to play with Lisandro Martinez in the middle of the defense for a long time.
Kounde is also being courted by Arsenal, in addition to City, Chelsea, and United. Moreover, the four Premier League teams are poised to pounce on him if he ever leaves Barcelona. It will be fascinating to watch where this French international's career goes from here.