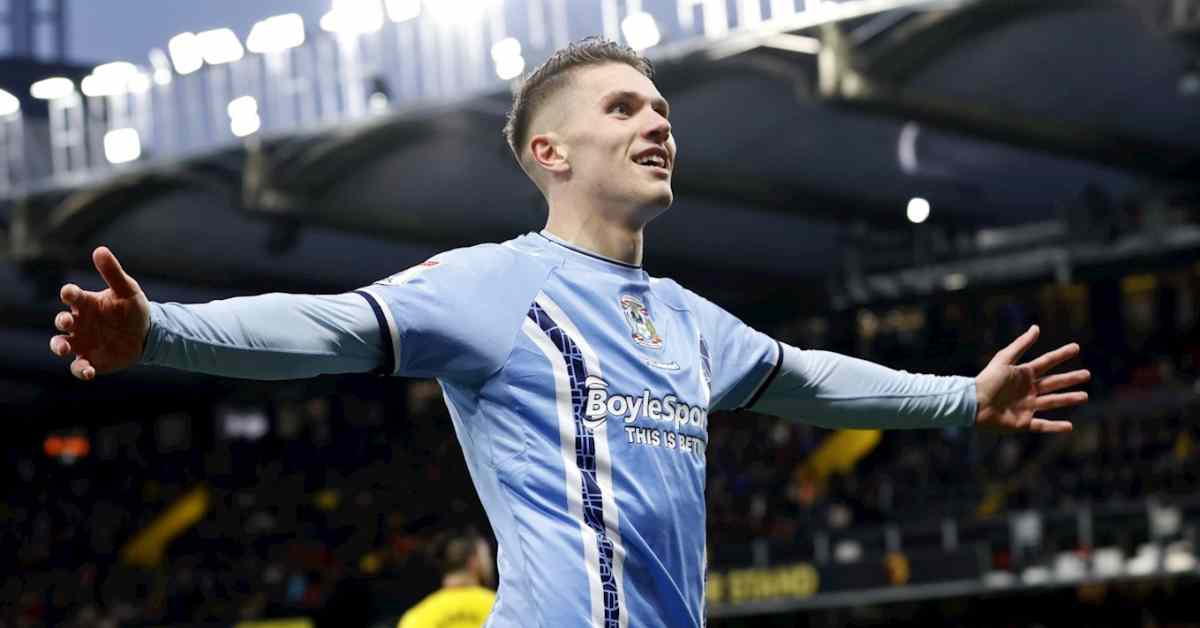 Viktor Gyokeres Transfer News: Two Premier League teams have shown interest in the 24-year-old after seeing his impressive play for the Championship club this season.
It would be intriguing to see whether Leeds United can beat out Everton for the player's signing after hearing that they are in the lead to sign him, as reported by TuttoJuve. The price tag on the striker is a cool €30 million (£26m).
Given Patrick Bamford's struggles this season, it's no secret that Leeds needs to add a proven goalscorer to their roster. Right now, the team's sole consistent scorer is Rodrigo Moreno.
However, Everton has a major problem scoring goals. Both Dominic Calvert-Lewin and Neal Maupay, who was brought in during the summer, have been hampered by injuries.
Viktor Gyokeres Transfer News: According to reports, both Leeds United and Everton are interested in acquiring Viktor Gyokeres, a striker for Coventry City, at the conclusion of the season
Gyokeres would be a great asset to any club, but we'll have to wait and see where he lands to find out.
Next year, both teams will need to take extra precautions to guarantee they remain Premier League regulars. It's quite doubtful that the 24-year-old Coventry striker would sign with a team in the Championship; instead, he'll be looking to make the jump to the Premier League.
Gyokeres has scored 18 goals and assisted on eight more in his career, and he has the potential to solve the goal-scoring issues facing both Leeds and Everton in the next season.
The player will be enticed by a real offer to join a Premier League team, since doing so would provide him the chance to play at a higher level.