WWE
WWE Champion Bobby Lashley challenges Brock Lesnar to make his return for the 'Big Match' against him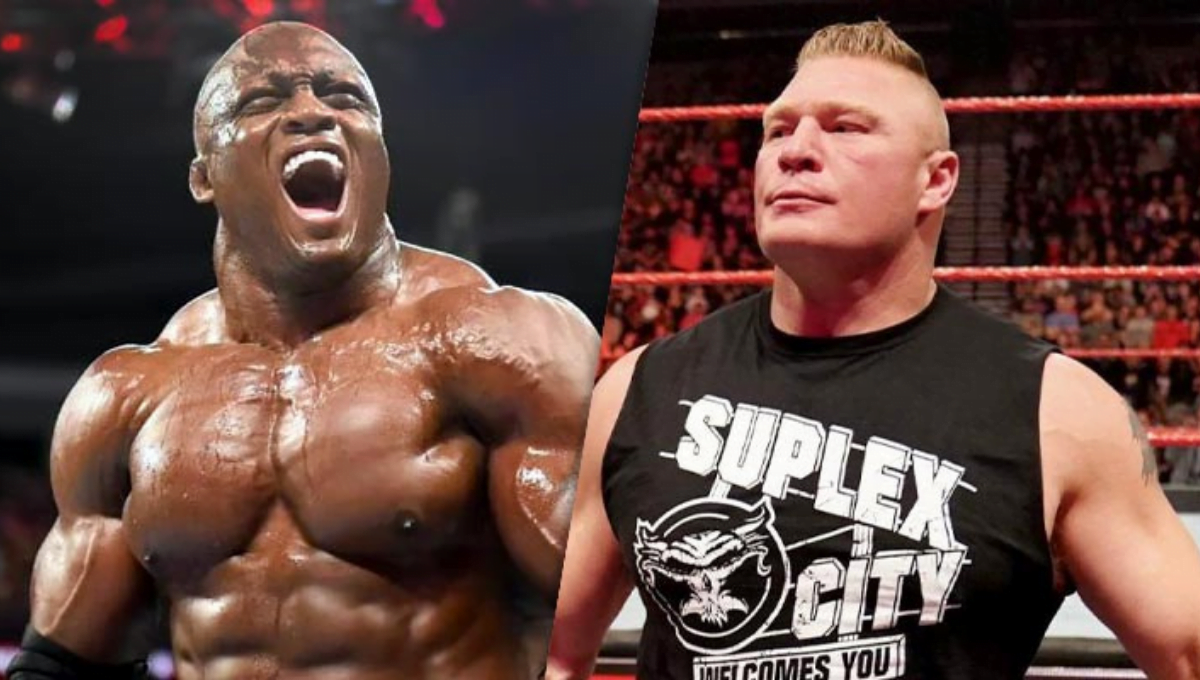 WWE Champion Bobby Lashley has challenged 'The Beast Incarnate' Brock Lesnar to take up the 'big match' against him when he finally makes his much anticipated return to the ring. Brock Lesnar played his last match in 2020 at the Wrestlemania 36 (the match in which he lost the WWE title to Drew McIntyre) and has since then been missed by his fans.
Also Read:- TOT vs MCI Dream11 Football Prediction for Tottenham vs Manchester City – Premier League, Team News Injury Report Top Picks, 15 August 2021

He was expected to make a surprise return in Summerslam 2021 but that unfortunately is not happening. However, this challenge by Bobby Lashley has paved a way for the Beast to find his way back to where he belongs and something big might be announced pretty soon.

Bobby Lashley recently showed up on Steve Austin's Broken Skull session where he opened up on Brock Lesnar's status in WWE. It was there that he challenged the beast and boasted that it would be Lesnar's 'big match' and not his.
Also Read:- SOB vs OVI Dream11 Today Match Prediction – The Hundred Men – Live Score Team News Top Picks, 16 August 2021

"Everybody talks about the Brock match from the day that I came in. I don't know if Brock's gonna come back, but based on some of the things that I'm doing right now, it would be a good opportunity for him to come back and have that big match," Lashley said.
Bobby Lashley has been unstoppable ever since he made his shocking return to WWE in 2018. He has achieved phenomenal growth in these three years and has now become one of the biggest superstars of the company.

Bobby Lashley and Brock Lesnar both have a bulked up stature and are power-based wrestlers with MMA experience which helps them tremendously in WWE. Although Brock Lesnar made a bit more name in the UFC when compared to Bobby Lashley, the All-mighty is in lethal form right now and might even be considered the favourite if the fight between him and Brock Lesnar indeed does take place.
Also Read:- EIH vs BSCR Dream11 Prediction Today – FanCode ECS T10 Dresden – Live Score Team News Top Picks, 16 August 2021