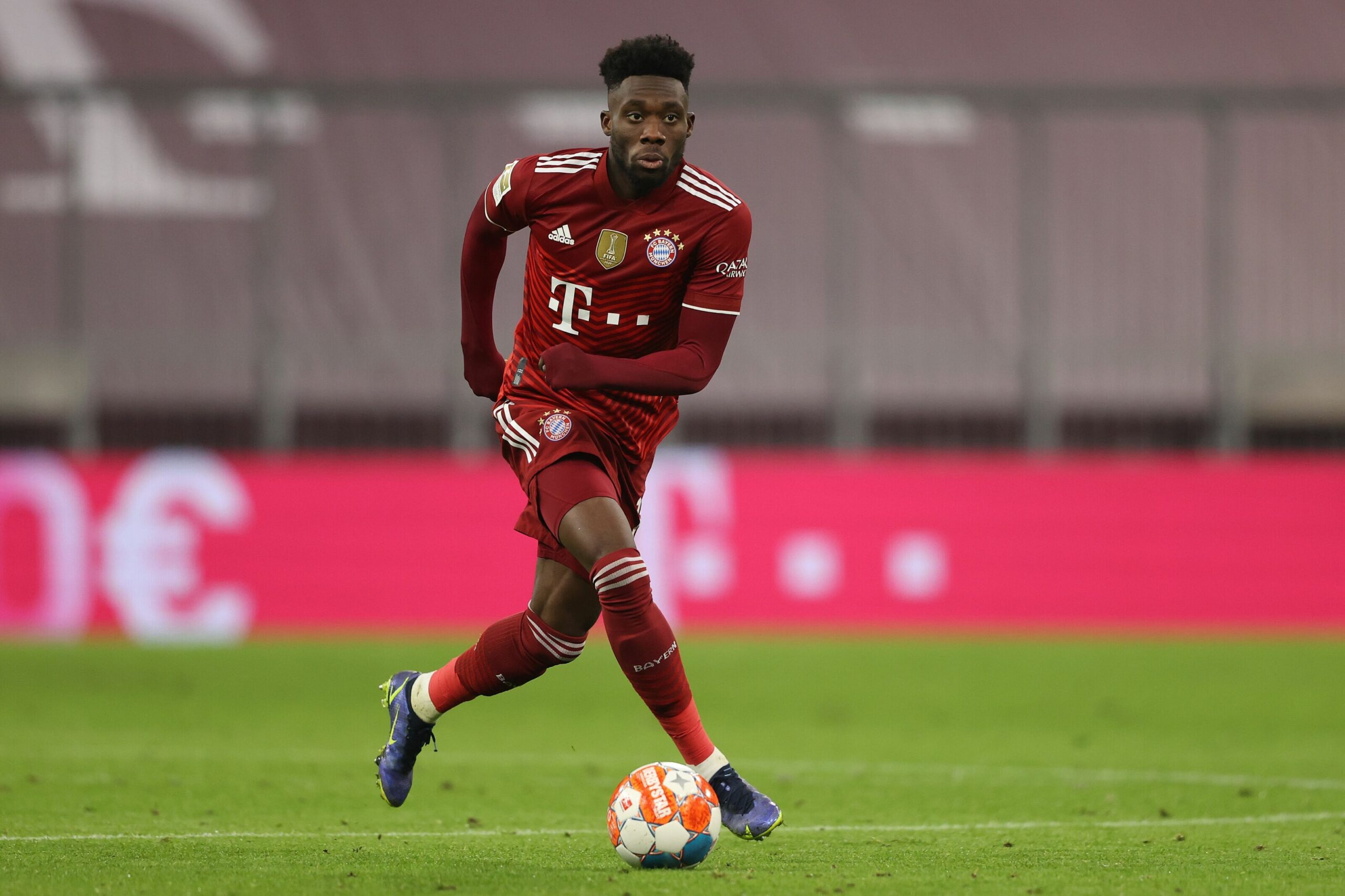 Alphonso Davies Transfer News: Defensa Central of Spain claims that Alphonso Davies is contemplating a move away from Bayern Munich. The Canadian winger, who is valued at €70 million, has not ruled out pursuing a transfer to Real Madrid. The current La Liga winners are eager to add the teenager to their roster.
Since joining Bayern Munich from Vancouver Whitecaps in January 2019, Alphonso Davies has been a revelation. The 22-year-old's development as an aggressive left back has been phenomenal over the last four years. And he has already taken home every trophies possible with the Bavarian powerhouses.
His achievements with the national team include qualifying for the 2022 FIFA World Cup. Meanwhile, in the same time frame, his worth has increased to €70 million. Real Madrid is reportedly interested in signing Davies because of his recent success.
As a result of recent events involving Ferland Mendy, Real Madrid may want to add a new left-back to their roster this summer. The French international took over for Marcelo the moment he arrived at Santiago Bernabeu in July 2019. After a promising start to his time at Real Madrid, Mendy has stalled in recent years.
Alphonso Davies Transfer News: It has been stated that Alphonso Davies is dissatisfied with his current club, Bayern Munich, and is contemplating a transfer to Real Madrid in the near future
The 27-year-old is now sidelined due to nagging fitness difficulties. As a result, Mendy might be traded or released by Real Madrid during the summer transfer window. As a result, Los Blancos have started to take notice of a number of left-backs like Davies.
There have been rumours that Real Madrid would chase the 22-year-old in 2024, but a trade might yet happen this year. The reason for this is the Canadian international's dissatisfaction with his role as Bayern Munich's starting left back under Thomas Tuchel. And he might be thinking about leaving the Bavarian giants in the near future.
A transfer to Real Madrid is an option that Davies is not ruling out. However, the price that Bayern Munich will need to let the kid go remains unknown. If the Bundesliga champions ask Real Madrid to match his market worth, the Spanish club should be willing to pay roughly €70 million.
In other news Karim Benzema Transfer News: Karim Benzema has made a decision on his Real Madrid future