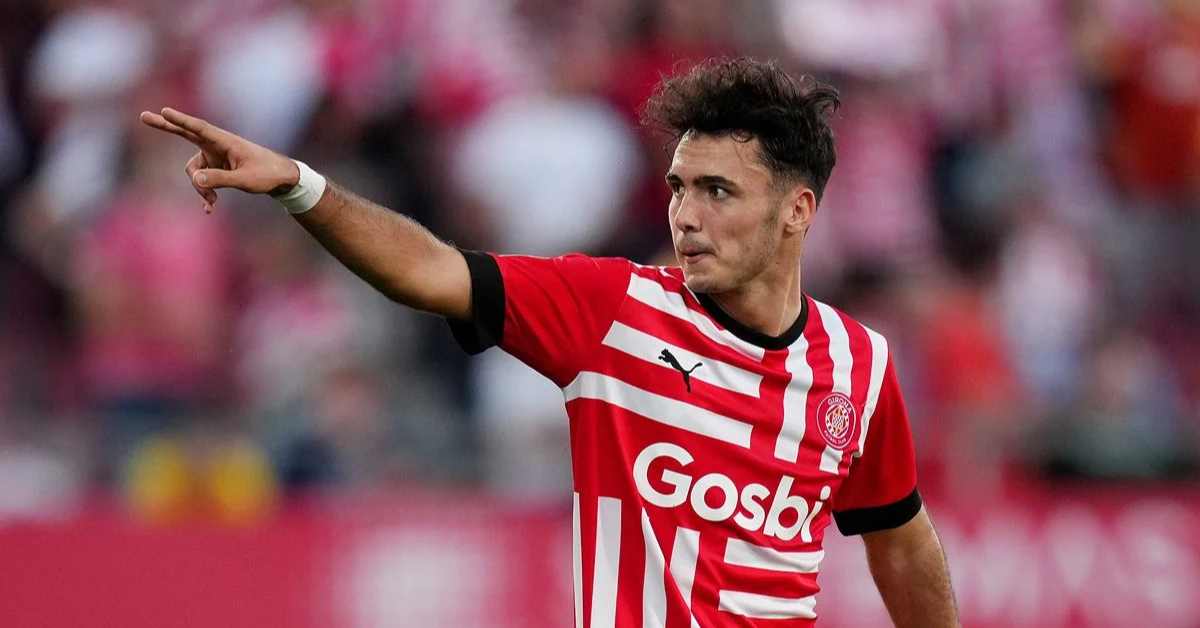 Arnau Martinez Transfer News: Arnau Martinez might sign with Atletico Madrid in the summer, according to a rumor from the Spanish publication SPORT. A verbal agreement has been reached between the 19-year-old and Los Rojiblancos, whose negotiations with Girona have stalled. Barcelona is also aiming for the adolescent star.
As a young player, Arnau Martinez played for a number of different teams, including Barcelona. The Spanish fullback, however, did not graduate from La Masia but rather Girona's youth level. And he's improved greatly since breaking into the big leagues as a 17-year-old in December 2020.
The 19-year-old is a starter and one of the top young fullbacks in La Liga. And Martinez has had a very productive 2022–23 campaign, with three goals and two assists in 26 games. Barcelona and Atletico Madrid are also interested in the teenager because of his recent success.
Arnau Martinez Transfer News: In spite of Barcelona's interest, Arnau Martinez is allegedly set to sign a verbal contract with Atletico Madrid this summer
A right-back is a position of need for Barcelona, as was recently disclosed by Joan Laporta. It's hardly unexpected given the Catalan giants' history of missing opportunities to find Dani Alves' successor. This has led to Barcelona's interest in a number of right-backs, including Malo Gusto.
However, Barcelona should also think about signing Arnau Martinez. The Blaugrana have a chance to benefit from the 19-year-old's prime playing years. However, Barcelona's pursuit of the teenage right back will encounter resistance from Atletico Madrid. The adolescent star has apparently already agreed to terms with Los Rojiblancos verbally.
When Kieran Trippier departed the Colchoneros last year, they were unable to replace him. And they see Arnau Martinez as the long-term answer at right back. Although a verbal deal has been sealed with the 19-year-old, nothing is put in stone at this time. And negotiations between Atletico Madrid and Girona have not gone well so far.
That creates an opening for Barcelona to leapfrog Atletico Madrid and sign the player. It will be exciting to watch whether the Blaugrana can surprise Los Rojiblancos with a quick counterattack. The Colchoneros now have the upper hand in signing the 19-year-old this season.