Fabrizio Romano, the respected football journalist, has revealed a significant development. He states that Ivan Fresneda, an 18-year-old sensation, could be up for grabs at a bargain in the near future. Interestingly, Arsenal has the youngster in their crosshairs. The relegation of Fresneda's club to the second division has resulted in a drop in his release clause. Consequently, the teenage sensation is now on the market for an estimated €20 million.
Firstly, let's delve into why Fresneda has caught the attention of a club like Arsenal. Fresneda, despite his tender age, has been demonstrating a maturity on the field beyond his years. His consistent performances, coupled with his knack for growth, have made him a hot prospect. It's no wonder then that Arsenal, known for nurturing young talent, is keen on bringing him aboard.
The relegation of Fresneda's current club to the second division is the twist in the tale. The drop has resulted in a lowered release clause for the player. Hence, Arsenal could potentially secure Fresneda's services for a comparatively reduced fee of €20 million.
One might wonder why Arsenal, or any club for that matter, would be eager to strike such a deal. The answer lies in the undeniable value that Fresneda brings to the table. He is a player with massive potential. Moreover, securing him at a cut-price would be a strategic coup, given the spiraling costs of transfers in modern football.
Will Ivan Fresneda move to Arsenal?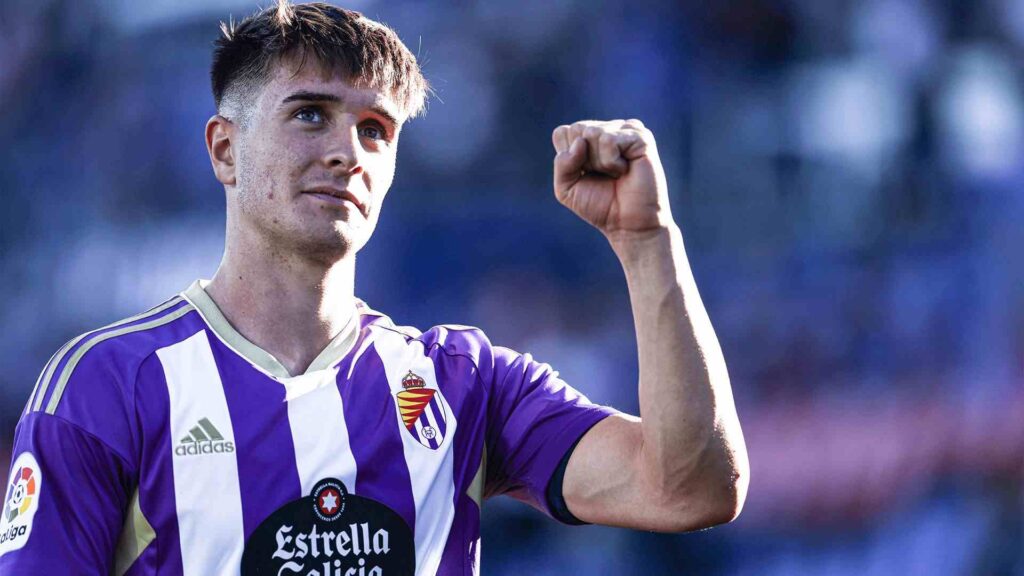 Of course, Arsenal's management is well aware of this. Their interest in Fresneda reveals their intention to tap into his potential while benefiting from the reduced cost. This move would be a testament to their vision of building a strong team for the future, without overstretching their budget.
You may also read:
Moreover, a move to Arsenal would also be a fantastic opportunity for Fresneda. The club's reputation for developing young talents would offer him a platform to hone his skills further. Additionally, the chance to play in the Premier League, arguably the world's most competitive league, could accelerate his development exponentially.
Nevertheless, there are potential challenges that need addressing. The primary concern is competition. Arsenal is likely not the only club eyeing Fresneda. The youngster's reduced release clause is bound to attract several suitors. Arsenal, therefore, will need to act swiftly and decisively to clinch the deal.
In conclusion, the coming weeks promise to be intriguing in the football transfer market. Arsenal's pursuit of Ivan Fresneda, amid a potential cut-price deal, is an enticing storyline to follow. With Fresneda's release clause lowered to €20 million, the race to secure his signature is expected to intensify.
Fabrizio Romano's revelation sets the stage for an exciting showdown among clubs vying for Fresneda's talent. Amid all this, one thing is certain: Fresneda's future holds immense promise. Whether it's at Arsenal or another club, this 18-year-old wonderkid is poised to make waves in the world of football.