Renowned football journalist Fabrizio Romano has dropped an exciting tidbit. He reports that Real Madrid are pushing to close a deal for Kai Havertz in the upcoming days. Interestingly, the German international appears open to a move to the Spanish capital, if he decides to leave Chelsea during the summer transfer window.
To begin with, it's worth noting that Real Madrid's interest in Havertz isn't a sudden development. The Spanish club has been keeping tabs on the young midfielder for quite some time now. Real Madrid, always on the lookout for world-class talent, recognizes the immense potential Havertz brings to the table.
Havertz, who stands tall in Chelsea's midfield, is an attractive prospect for any top-flight club. His agility, coupled with an eye for goal, has caught the attention of many in the football world. Thus, it's hardly surprising that a club of Real Madrid's stature is drawn towards him.
Real Madrid's interest, however, isn't just about Havertz's current abilities. The club is known for identifying and nurturing future stars. Hence, their pursuit of Havertz aligns with their broader vision. They seek to build a squad that remains competitive not only today, but for years to come.
In addition, Havertz's purported inclination towards Real Madrid is also worthy of discussion. While Chelsea has been a great platform for him, a move to Madrid is a tantalizing proposition. It's a chance to play at one of the world's most iconic clubs, under the bright lights of the Santiago Bernabeu.
Moreover, moving to Real Madrid offers Havertz the opportunity to play in La Liga. The Spanish league has long been a magnet for top talents seeking new challenges. Consequently, Havertz's interest in the move suggests he's hungry for fresh experiences and is willing to adapt to new footballing cultures.
However, this potential deal doesn't come without hurdles. Havertz is an integral part of Chelsea's plans, and they would be reluctant to let him go. Still, the lure of Real Madrid can be hard to resist, for both the player and the club.
Will the move of Kai Havertz to Real Madrid be possible?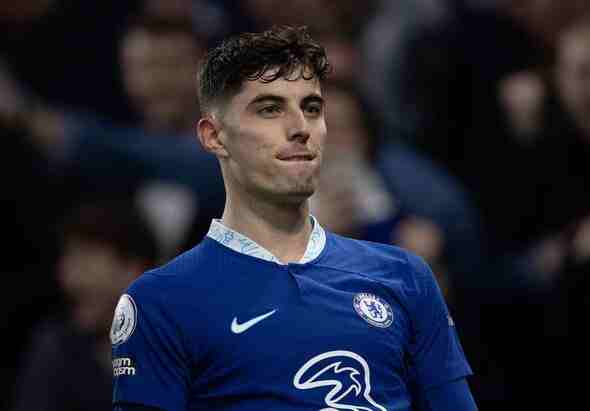 Furthermore, Madrid's willingness to meet Chelsea's likely high asking price for Havertz remains to be seen. The financial implications of such a high-profile transfer can't be understated. Nevertheless, Real Madrid has often proved ready to make significant investments when it comes to bringing top talents to their squad.
You may also read:
In conclusion, the coming days could be crucial in shaping Havertz's future. According to Romano, Real Madrid's desire to secure Havertz's signature is clear. Equally, Havertz's own preference for the move, if he leaves Chelsea, could sway the deal in Madrid's favor.
Ultimately, the summer transfer window appears to be heating up. The potential move of Havertz to Real Madrid would not only shake up the player's career trajectory but also the dynamics of European football. As always, we can do nothing but wait and watch as the transfer drama unfolds.