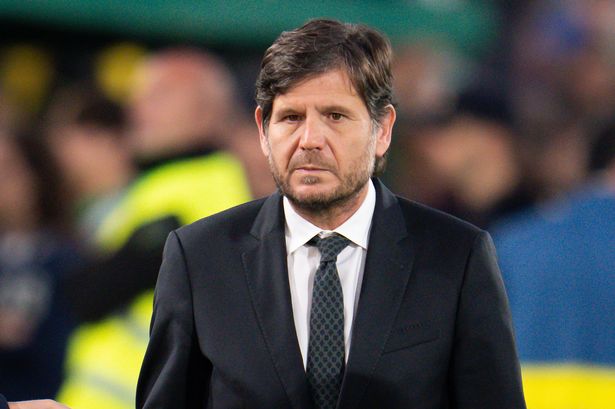 Mateu Alemany, the current managing director of Barcelona, is expected to join Aston Villa at the conclusion of the current season
Mateo Alemany has informed Barcelona of his intention to join Aston Villa in the Premier League this summer, and the Spaniard will join Unai Emery in the West Midlands. According to Mundo Deportivo, Aston Villa has made a significant offer to Alemany, and Barcelona is unable to compete financially.
Alemany has done an excellent job at Barcelona, and he is widely regarded as one of the best directors in Europe. He has managed player transfers at the Catalan club for years, and now he will be tasked with helping Aston Villa bring in promising young players for the foreseeable future.
In recent months, Aston Villa has made several excellent selections, including hiring Unai Emery. And Alemany's arrival may end up being yet another brilliant move on their part. Since the hiring of their new manager, Villa has been phenomenal and is now in the hunt for European competition.
Alemany might be instrumental in bringing in the kind of player Aston Villa needs to finally break through next season. The managing director of Barcelona has a high level of respect across European football, which might aid the club in its pursuit of top players.
Aston Villa set to hire Barcelona's technical director, Mateu Alemany
With the new director on board, head coach Unai Emery will have more time to devote to his duties. And he can hand off the transfer work to Alemany. With the correct changes, Aston Villa's excellent roster can compete for championships next season.
The club from the West Midlands seems to be setting the stage for future success. Whether or not they can finish the season well and qualify for European football is an open question at this point.
Emery will use Villa's financial resources to fill voids in his roster at the conclusion of the season. Next season, the West Midlands club should try to get a strong central defender and a consistent striker to complement Ollie Watkins.
Meanwhile, Barcelona will need to replace their man with a worthy acquisition this summer. They've hit some hard times financially. As a result, it should come as no surprise that they have been unable to match Aston Villa's contract offer to Alemany.
In other news Real Madrid Transfer News: Ferland Mendy, a left-back for Real Madrid, is apparently attracting attention from Chelsea