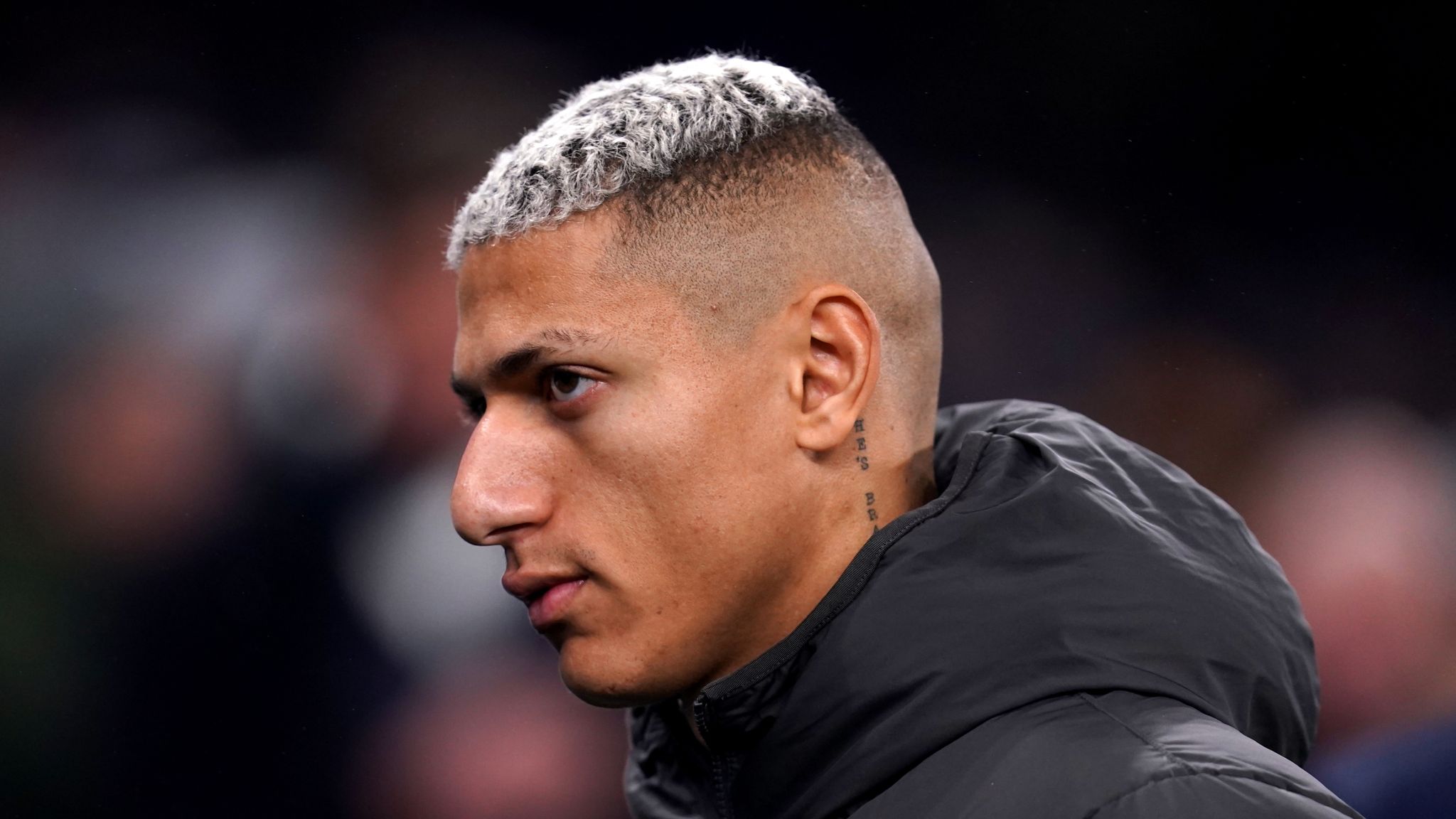 Spanish news site Defensa Central claims that Real Madrid is interested in signing Richarlison. However, Los Blancos would rather get Erling Haaland or Kylian Mbappe than the Spurs forward. However, Carlo Ancelotti has been advocating for the Brazilian international's transfer to Spain.
Since his arrival in the Premier League half a decade ago, Richarlison has been a divisive figure. During his first stint in England, the 26-year-old was a linchpin for Watford. Later that year, he signed for Everton, and he spent the next four years at Goodison Park. He was transferred to Tottenham from Real Madrid last summer for a reported €55 million.
However, Richarlison's time at Tottenham has been forgettable due to a lack of goals. The Brazilian national team member has appeared in 33 games but has contributed just three goals and four assists. However, Real Madrid and other major teams are still interested in signing him despite his difficulties.
Carlo Ancelotti has pushed Real Madrid's pursuit of the Tottenham versatile attacker. During his tenure at Everton, the Italian coach was able to get the most out of the struggling striker. Ancelotti still thinks highly of Richarlison despite his up-and-down season.
Real Madrid manager Carlo Ancelotti allegedly wants to sign Richarlison from Tottenham this summer
Ancelotti, according to the source, wants Real Madrid to make a move for the 26-year-old during the next summer transfer window. A transaction in the same ballpark as Richarlison's current market value of roughly €55 million is possible. However, Real Madrid is more interested in signing Erling Haaland or Kylian Mbappe than they are in the Spurs star.
According to recent sources, the Merengues are planning on trading for Mbappe in 2024. There may not be room for Richarlison at Santiago Bernabeu in 2023 with the addition of Endrick. Ancelotti, meanwhile, is keen for Real Madrid to sign Richarlison this summer.
It's not obvious whether Los Blancos would listen to Ancelotti and bring Richarlison back to the Bernabeu for the next season. There is little hope that Tottenham's multitalented forward will be leaving the club this summer.
In other news Is Joshua Kimmich leaving Bayern Munich for Barcelona?