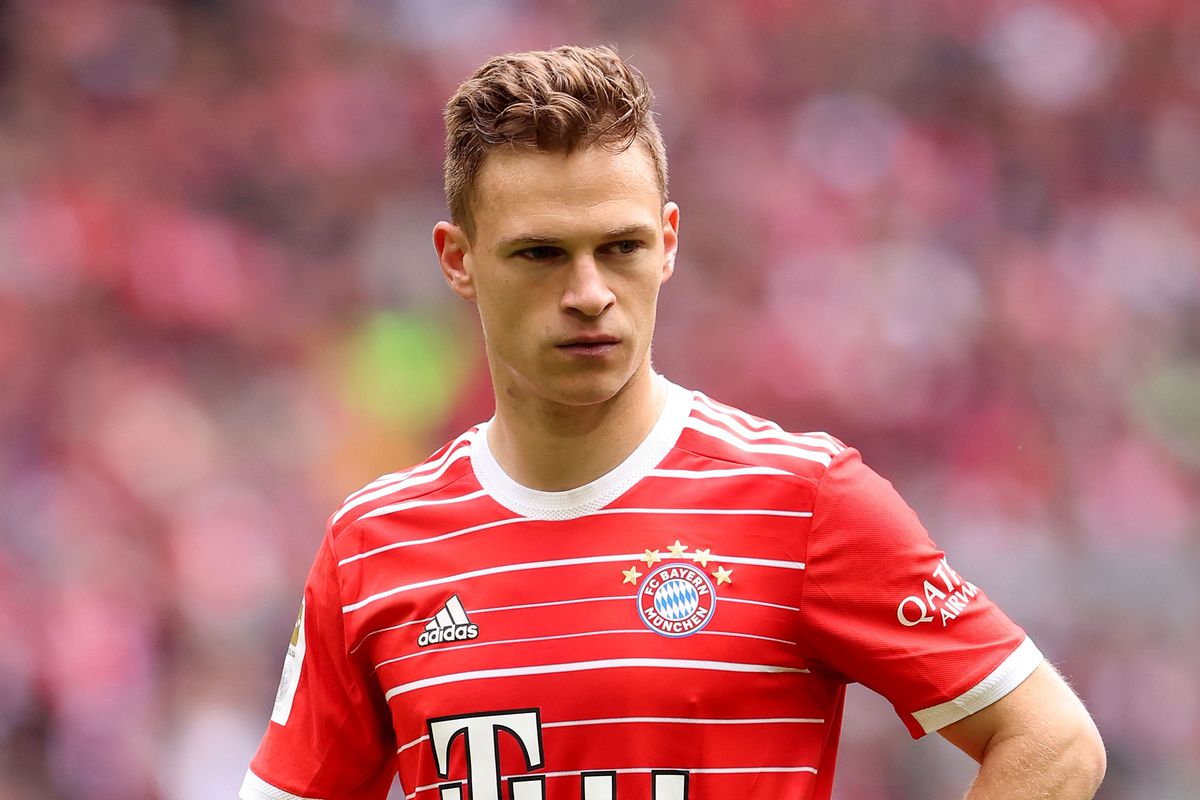 RAC1 says that Barcelona is still interested in signing Joshua Kimmich. The 28-year-old Bayern Munich midfielder is the top target for the Catalan giants this summer. He has replaced Sergio Busquets as the team's primary target, passing Martin Zubimendi in the process.
Nearly eight years ago, Joshua Kimmich moved to Bayern Munich from VfB Stuttgart. In the last several years, he has developed into the star right back he had the potential to be all along. And in doing so, the German international has been a worthy successor to Philipp Lahm for both club and country.
The 28-year-old plays a crucial role for both Bayern Munich and Germany. In over 350 career games, he has contributed 40 goals and 94 assists for Die Roten. However, recent sources have indicated that Kimmich's future beyond this season is doubtful. Several major clubs, notably Barcelona, have taken notice of this scenario.
The Blaugrana will enter the summer transfer window looking for Sergio Busquets' eventual replacement. In the next summer transfer window, Barcelona's captain will leave Spotify Camp Nou. Even if the veteran midfielder's play has declined in recent seasons, he will still be much missed by Barcelona.
As the best possible replacement for Sergio Busquets, the 28-year-old midfielder Joshua Kimmich of Bayern Munich will be Barcelona's top priority this summer.
Thus, many midfielders have come to the attention of Barcelona, with Xavi Hernandez favouring Martin Zubimendi. Although the Real Sociedad midfielder is talented, the Blaugrana cannot afford to sign him. Despite the fact that Kimmich's current market worth is just €80 million, he has become a major target for Barcelona.
RAC1 indicates that Kimmich is the top replacement target for Busquets at Barcelona. The Catalan giants may be able to pay the 28-year-old midfielder's asking price, but it's not obvious. For the German international, a contract including a partial exchange of services is also possible.
The possibility of Bayern Munich acquiring a player in exchange for selling the 28-year-old to Barcelona is intriguing. The dynamic midfielder is now the top priority for the Catalan giants during the next summer transfer window.
In other news Is Matheus Goncalves moving to Real Madrid?