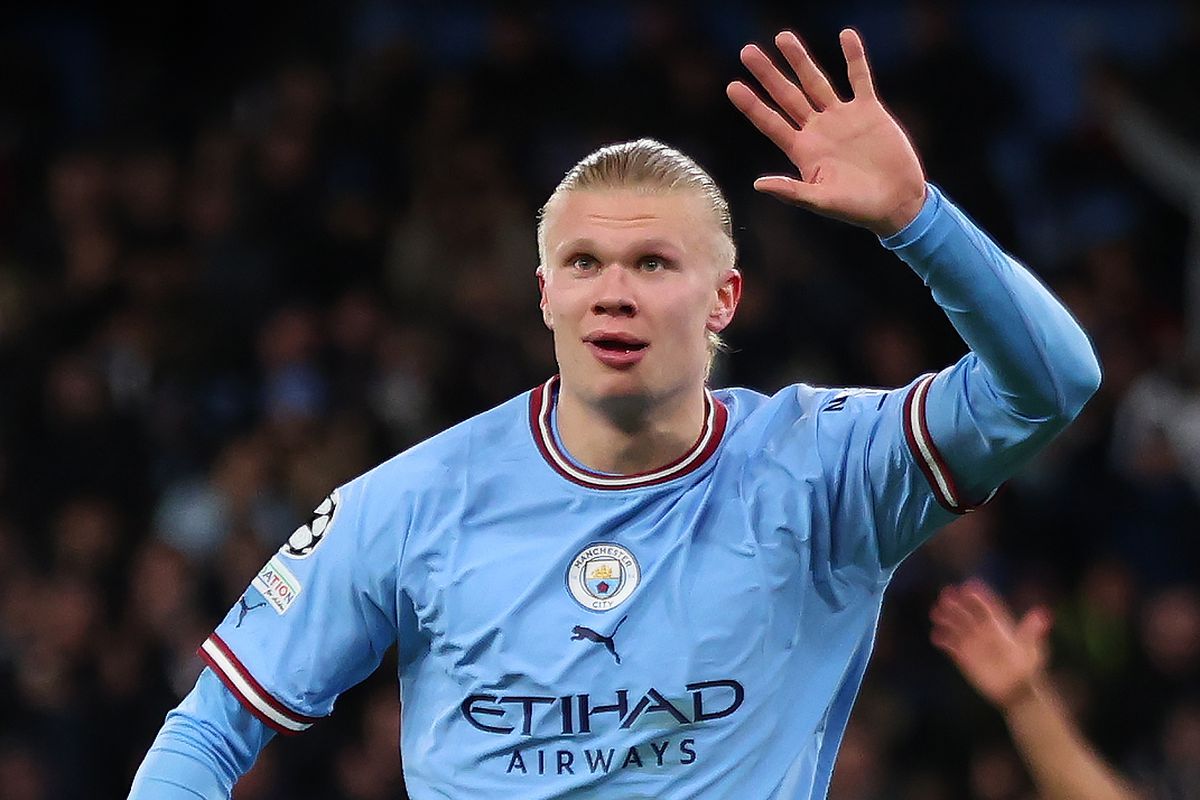 Erling Haaland Transfer News: AS reports that Real Madrid is making plans to acquire the services of Erling Haaland. The 22-year-old striker has been on fire so far this season, making him one of the most in-demand players in the world.
The 22-year-old is Manchester City's most valuable asset, and signing him would be quite expensive. While playing for Borussia Dortmund, the Norwegian international exploded into the scene. And he had a number of interested teams in signing him. But City was successful in signing the 22-year-old forward before the start of the current campaign.
Haaland has scored 48 goals since he joined the squad. The record books have fallen since he arrived in England. The 22-year-old has had a role in 54 goals throughout 41 appearances.
His City contract doesn't expire until the summer of 2027, but Real Madrid is already making arrangements to sign him soon. The team in Madrid has been eyeing him for some time.
Los Blancos are aware of the roughly €220 million release clause in his contract. However, it won't take effect until 2024. The white team, meantime, is patiently waiting.
Other than that, he may end up in Madrid for a variety of reasons. In the event that the 22-year-old does not win the Champions League or the Ballon d'Or in the following two seasons, he may contemplate joining Los Blancos.
Erling Haaland Transfer News: Real Madrid is considering making a move to sign Erling Haaland, a striker for Manchester City who is now 22 years old
If Haaland achieves his aim of winning the UCL and the Ballon d'Or, he would be interested in playing for Real Madrid. And if he doesn't, the 22-year-old will be anxious to sign with Madrid since they can provide him a larger and better stage to realize his dreams.
His contract's release clause will remain in effect in 2025 and 2026, however at a progressively less sum each year. The 22-year-old's deal with City makes it difficult to sign him. Haaland owns all of the rights to his likeness, which might cause issues for Los Blancos.
Madrid are optimistic and are prepared to give Haaland a chance. This is a sensible choice, considering that Karim Benzema is nearing the end of his career.
In other news Real Madrid Transfer News: Eden Hazard set to leave Los Blancos