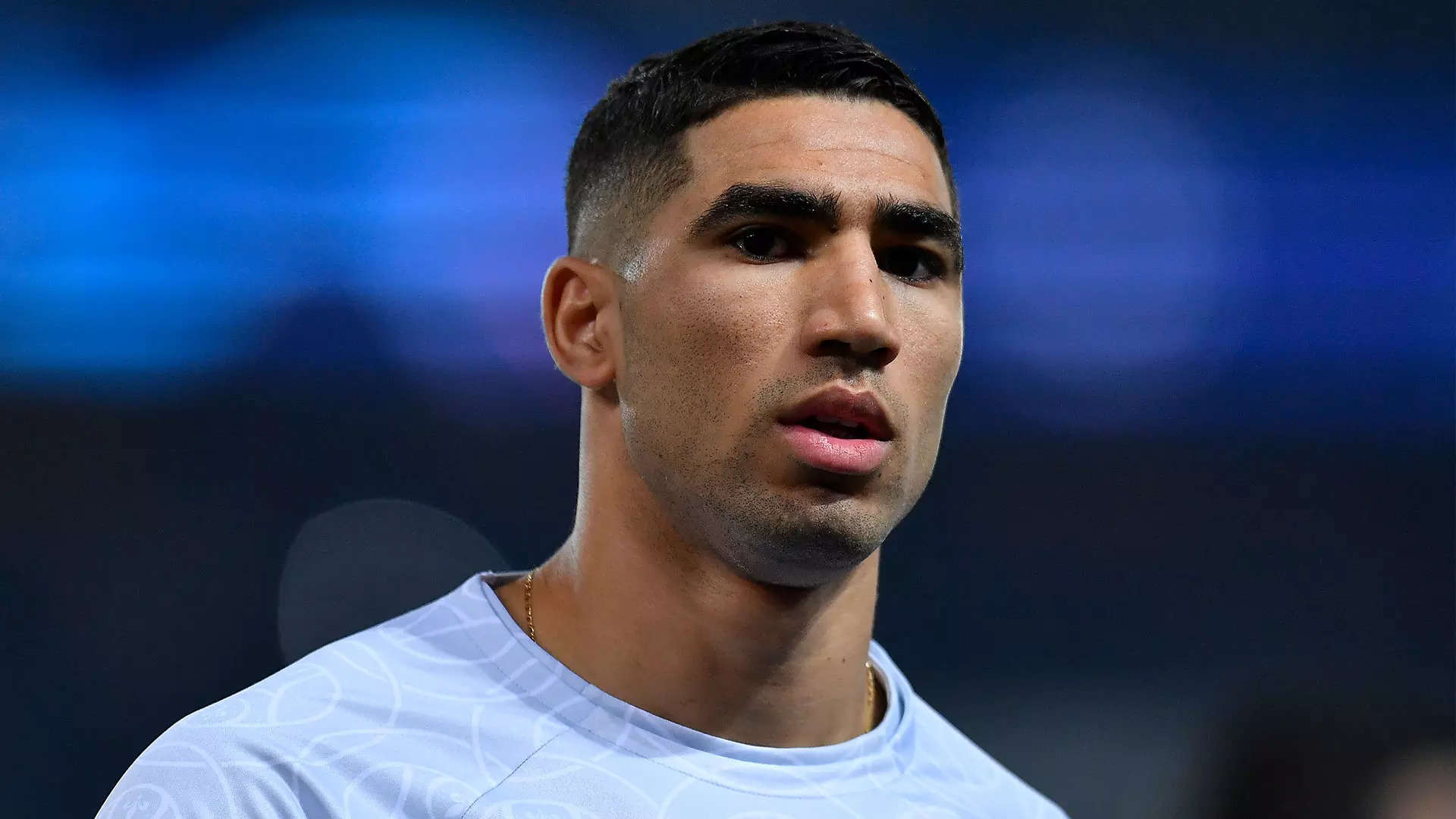 Defensa Central, a Spanish news organisation, claims that Real Madrid is interested in signing Achraf Hakimi. The Merengues want to add a right back to their roster during the next summer transfer window. Los Blancos have made the 24-year-old PSG defender a primary priority.
During his time at Real Madrid, Achraf Hakimi gained widespread recognition. Before rising through the levels at Real Madrid, the Moroccan international joined La Fabrica in 2006. However, it was during his two-year loan with Borussia Dortmund that he really found his feet professionally. His development over the last three seasons, which included a brief stint at Inter Milan, has been phenomenal.
The 24-year-old has been a mainstay at PSG's Parc des Princes since joining the club in July 2021. Hakimi has contributed to PSG's success by scoring nine times and assisting on eleven more. However, Real Madrid has shown interest in signing him during the summer transfer window, therefore he may depart Les Parisiens.
This summer, Real Madrid might go on the offensive to re-sign Moroccan defender Achraf Hakimi. Hakimi now plays for Paris Saint-Germain
In the next summer transfer window, Real Madrid is expected to add a right-back to their roster. The reason is Dani Carvajal's decline over the last three years has been dramatic. Los Blancos will need to go out and find a replacement now that the experienced Spaniard is no longer a reliable performer for Real Madrid.
As a result, Real Madrid has begun to take notice of a number of promising young right-backs, among them Kyle Walker. Hakimi, on the other hand, may provide a long-term answer at right back, while Walker will bring valuable experience to the table. Therefore, the 24-year-old PSG defender is a player the relegating La Liga champions can realistically pursue.
The Moroccan international, according to recent sources, has expressed a desire to return to Real Madrid. The fullback may have a more difficult time due to PSG's tense relationship with Los Blancos. However, Florentino Perez is looking to strengthen his starting lineup, thus Real Madrid might yet make a bid to the French champions.
It remains to be seen whether PSG and Real Madrid can put their disagreements aside and reach an agreement on a transfer fee for Hakimi. The 24-year-old has suddenly become a priority for the Merengues as the summer transfer window approaches.
In other news Is Sofyan Amrabat moving to FC Barcelona?