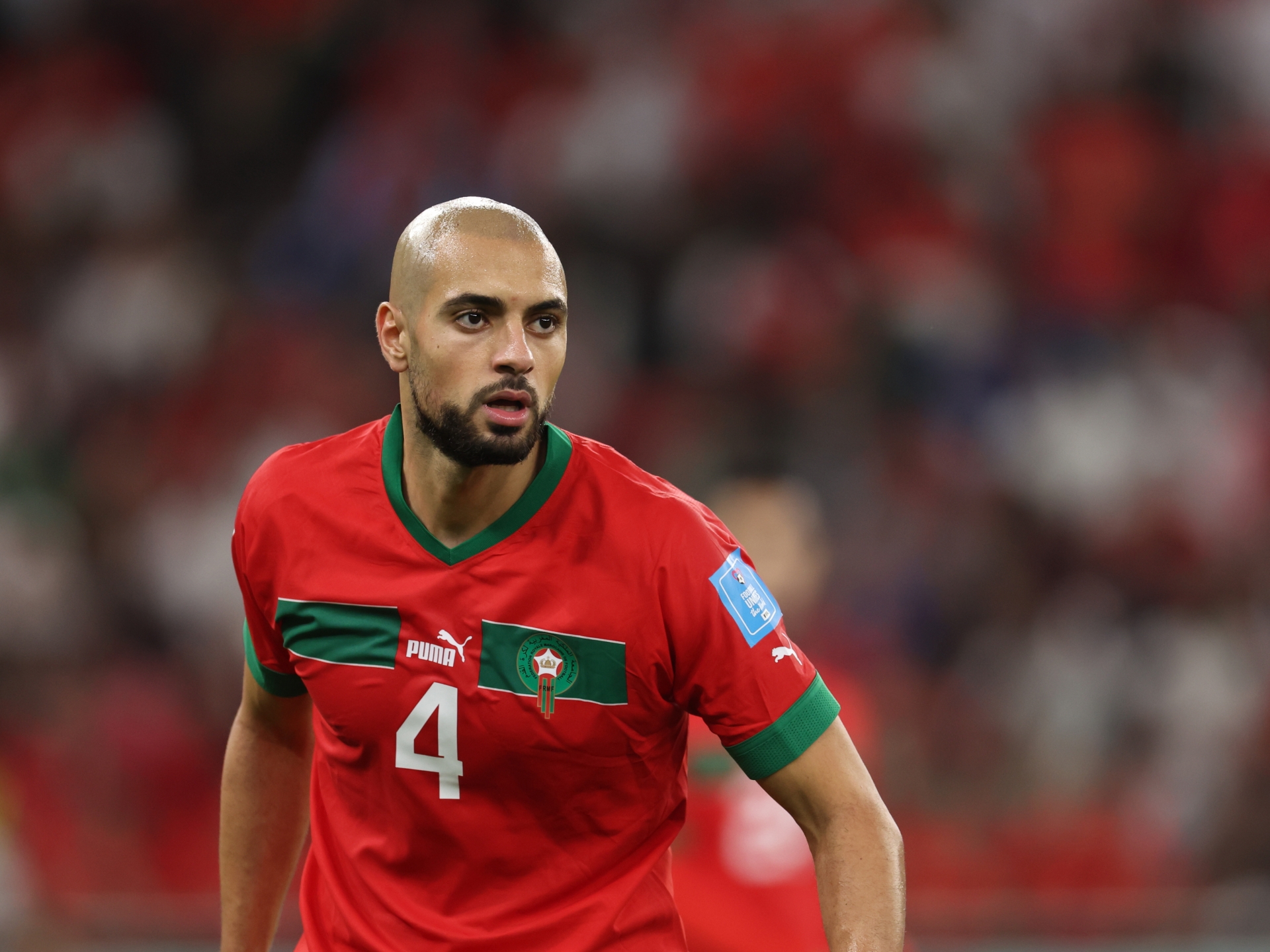 Reputable Spanish journalist Toni Juanmarti claims that Barcelona's primary focus is on signing Sofyan Amrabat. In the next summer transfer window, the Blaugrana will want to add a holding midfielder to their roster. And the 26-year-old star player for Fiorentina is their number one priority.
In the last year, Sofyan Amrabat's popularity has exploded. After signing from Hellas Verona more than three years ago, the Moroccan international quickly became one of the top midfielders in Serie A. His popularity increased as his team made history in the 2022 FIFA World Cup.
The 26-year-old was instrumental as Morocco advanced to the World Cup semi-finals as the first African squad. Amrabat, meanwhile, has appeared in over a hundred games for Fiorentina and contributed one goal and one assist. And Barcelona has taken notice of the player because of his performance in Serie A.
During the January transfer window, Barcelona made an effort to acquire Amrabat. However, the Catalan club was unable to meet Fiorentina's asking price, hence no transfer occurred. However, Barcelona's pursuit of the 26-year-old Fiorentina midfielder shows no signs of slowing down. However, Fiorentina's asking price for the player remains unknown.
The 26-year-old Moroccan midfielder Sofyan Amrabat, now playing for Serie A side Fiorentina, will be Barcelona's top transfer target this next summer
According to several rumours, the Serie A powerhouses have no intention of trading away the 26-year-old. However, Amrabat allegedly hopes to join Barcelona when he is at the height of his abilities. The Catalan giants need a new centre back soon since Sergio Busquets is going in a matter of weeks.
Martin Zubimendi is just one of a number of midfielders who have caught Barcelona's eye recently. Xavi would want to acquire Real Sociedad midfielder Nicolas Zubimendi. However, his price tag makes him unaffordable for the Blaugrana. This makes Amrabat Barcelona's primary transfer target this next summer.
The sum that Fiorentina wants for the 26-year-old will determine whether or not he leaves. However, if the asking price from the Serie A team is too high, Barcelona may have to go elsewhere. It will be exciting to watch whether Amrabat's transfer to the Catalan club materialises this summer.
In other news Does Real Madrid want to sign Richarlison?