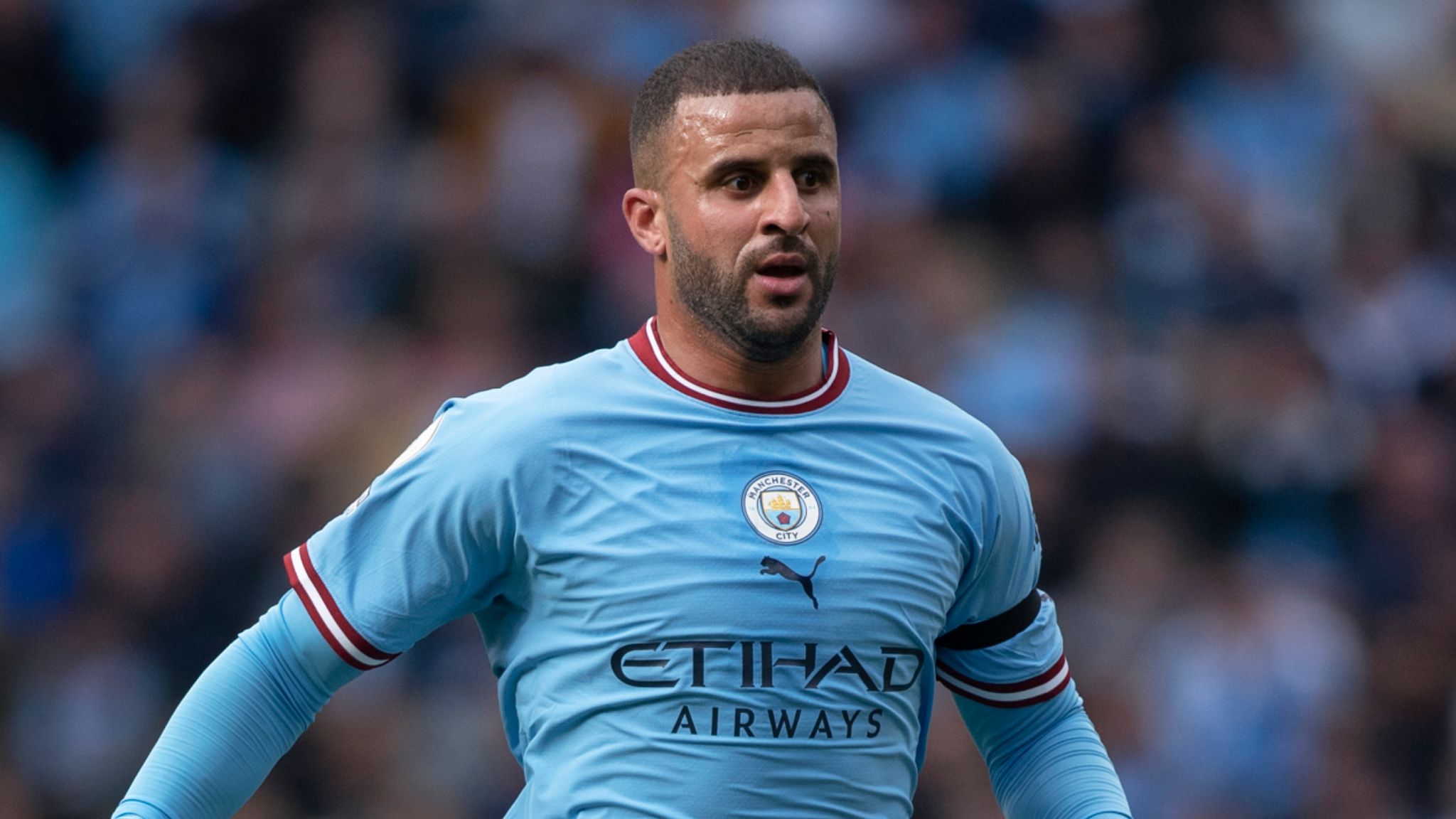 Real Madrid reportedly has an interest in Kyle Walker, according to a report from the Spanish media site Defensa Central. The Merengues are thinking about bringing in the 32-year-old veteran from Manchester City this summer. However, they also want to recruit Achraf Hakimi
Since his time at Tottenham Hotspur, Kyle Walker has been regarded as one of the league's top fullbacks. The English international had a slow start after arriving from Sheffield United in July 2009. However, after his breakout season in 2011–2012, he has not looked back. Since he signed with Manchester City in July 2017, his popularity has increased dramatically.
The 32-year-old has been excellent for the Citizens, helping them win a plethora of trophies at the club level. Nearly 250 times, Walker has played for Manchester City, contributing six goals and eighteen assists. With Manchester City poised to split ways with him, though, the veteran's long-term future remains questionable. Real Madrid has taken notice of such a development.
According to reports, Real Madrid would explore acquiring Kyle Walker, a 32-year-old veteran of Manchester City, during the next summer transfer window
The summer transfer window is a good time for Real Madrid to look for a new right-back. That's because Dani Carvajal hasn't been performing as well as he used to. And it's not uncommon for the Spaniard to have trouble in the biggest games when faster opponents might take advantage of his vulnerabilities.
Since Carvajal is no longer an effective right back, Real Madrid should look elsewhere. Joao Cancelo is just one of numerous right-backs who have been linked to Real Madrid in recent weeks. However, Kyle Walker, another Manchester City fullback, has recently surfaced as a target for Los Blancos.
The 32-year-old's continued popularity is puzzling, given his advanced age. And Walker will most certainly cause just as many problems as Carvajal does right now. However, in the following weeks, Real Madrid might go forward with an offer for the Manchester City veteran.
However, current rumours suggest that Walker has no plans to quit Manchester City. In 2024, he will be a free agent and is expected to leave. So, during the summer transfer window, Real Madrid will have to find replacements for the 32-year-old experienced full-back.
In other news Is Achraf Hakimi moving to Real Madrid?