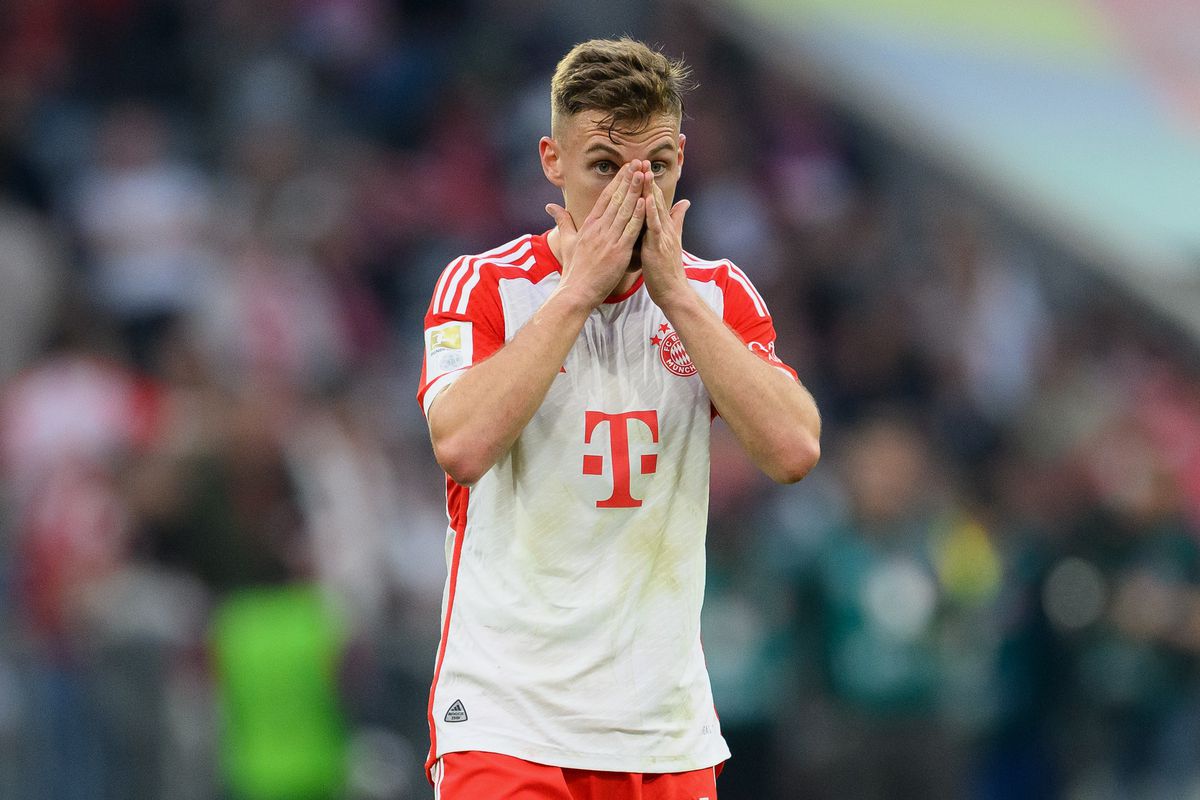 Reputable German journalist Florian Plettenberg claims that Bayern Munich star Joshua Kimmich has no plans to leave the club. The 80 million euro German international is content at the Allianz Arena despite Barcelona's desire. The Bundesliga winners see him as a potential leader on the pitch.
Since joining Bayern Munich from VfB Stuttgart in July 2015, Joshua Kimmich has been outstanding. In the previous eight years, the 28-year-old has become one of the finest midfielders on the planet. He's gained an extra flair for the dramatic by way of his time spent on the right side of the defence.
The German international's worth has increased to €80 million due to his important role in the club and country. Meanwhile, the player has contributed 40 goals and 94 assists in 346 games for Bayern Munich. Barcelona is reportedly interested in signing Kimmich because of his recent success.
Despite interest from Barcelona, Joshua Kimmich allegedly does not want to leave Bayern Munich and the Allianz Arena
In the next summer transfer window, Barcelona will attempt to acquire a new holding midfielder. This is due to the fact that in a month, Sergio Busquets will play his last few games for the Blaugrana. The veteran midfielder's upcoming exit will also create a significant void in Barcelona's central midfield.
A decline in Busquets' performance over the last several years has been offset by the veteran's contributions to Barcelona's revival under Xavi Hernandez. In addition, Busquets is one of the few players who can dictate the pace of the game. But one player who has stepped into a similar position for Bayern Munich is Joshua Kimmich. It's hardly surprising that Barcelona is considering signing the 28-year-old.
According to recent sources, signing Kimmich will be a top priority for Barcelona this summer. However, his price tag is expected to exceed €80 million. And the German international isn't interested in leaving Bayern Munich. He is seen as the natural successor to the club captaincy by the Bundesliga winners.
Also, Florian Plettenberg has denied that there have been any negotiations between Kimmich's representation and his admirers. With Bayern showing no signs of selling, a summer transfer of the 28-year-old looks doubtful. As they search for a replacement for Busquets, Barcelona must find players who can fill the void left by the Bayern Munich midfielder.
In other news Is Leonardo Spinazzola moving to Real Madrid from AS Roma?