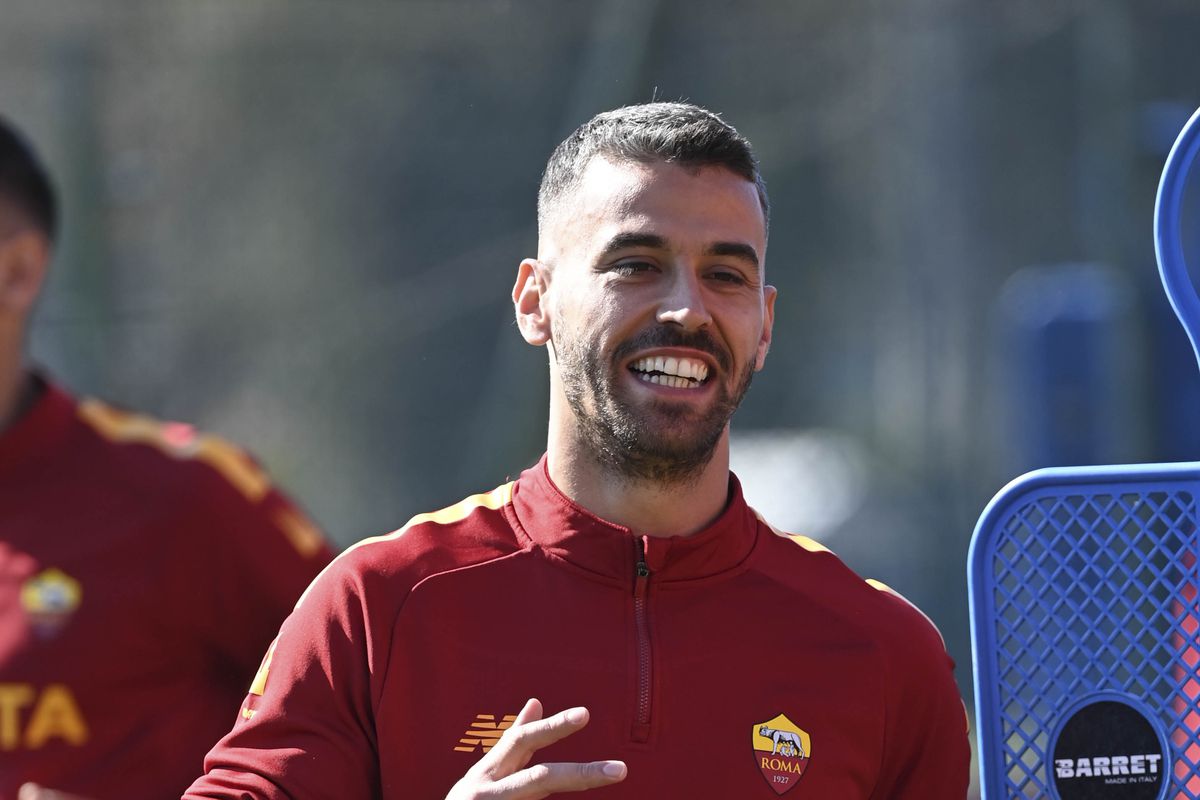 Carlo Ancelotti is a fan of Leonardo Spinazzola, according to a story in the Spanish publication Defensa Central. The Italian manager has reportedly requested that the Spanish giants acquire the 30-year-old left-back from AS Roma during the next summer transfer window.
When Leonardo Spinazzola was young, he played for Siena before moving on to Juventus. The Italian national team player has been a nomad for much of his career, settling down with AS Roma from Juventus in July 2019. And in just four years, he has made tremendous strides.
Since joining AS Roma, the 30-year-old has established himself as a top contender for the position of left-back in Italy. The veteran defender has had a productive 2022–23 campaign thus far, with two goals and six assists in 38 games played. Spinazzola's development at Rome has caught the eye of Carlo Ancelotti, who is eager to sign him for Real Madrid.
During the next summer transfer window, Real Madrid will attempt to acquire a new left defender. Many outlets have reported that Fran Garcia will play for Los Blancos again in the next 2023–24 season. Even with Ferland Mendy's unclear future at the Santiago Bernabeu, Ancelotti will not be content with merely Garcia's signing.
It has been claimed that Real Madrid and Carlo Ancelotti are in negotiations for the transfer of AS Roma defender Leonardo Spinazzola
According to recent rumours, a number of big Premier League teams are interested in recruiting the Frenchman. If Mendy decides to leave Real Madrid, they will need another left-back, which is where Spinazzola comes in. The Merengues have been urged to make a move for the 30-year-old Italian defender by Carlo Ancelotti this summer.
Real Madrid may use Spinazzola as a temporary left back answer while Garcia continues to develop. The inclusion of the Italian defender will help Ancelotti ease Garcia into the action for Los Blancos. It's interesting to note that the Spanish giants almost signed the 30-year-old two years ago, but a serious injury put a stop to any potential signing.
If Ancelotti's plan to lure his countryman to the Santiago Bernabeu comes to fruition, it will be exciting news. The Italian coach is now lobbying for the 30-year-old Italian defender to be transferred to Real Madrid during the next summer transfer window.
In other news Update about Facundo Pellistri and his future at Manchester United